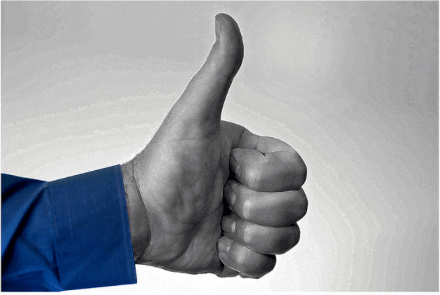 I just decided one day that I had to pivot and think cheap – not that I had to, but it's just that I wanted to. It so happens that "out of the box" thinking doesn't bode well with abundance; it's the direct result of scarcity. I looked for ways to promote our Fetchprofits Facebook page without using paid ads, sponsored posts, or any of the fancy store trinkets.
Why Facebook? It's too big to ignore.
Facebook is the venerable social media behemoth with more than 1 billion users and at least 167 million unique visitors per month, and receives more than 500 million likes per day. It boasts of more than 1 million websites integrated with it and it has more than 80% of its users prefer to connect with brands they like.
As for B2B marketers, they can't stop themselves rubbing their hands and clapping their knees while falling off the edge of their seats just thinking about Facebook. Jennifer Wong – alluding to Optify B2B Marketing Benchmark Report — proves that Facebook remains as one of the strongest sources for driving traffic.
Facebook marketing, when done right, literally gets your brand out front, allows people to take notice, lets fans embrace you, and even get the cash register ringing if you can milk it for all its worth.
You don't have bleed cash from the bank and wring your hands in social media-induced agony to make Facebook work for you. You just need guts, gumption, commitment, and a bit of a hustle.
Here's how you can use Guerilla Marketing for Facebook without spending too much:
Put on your game face, and play
I believe in effort that reeks of sweat, blood, and pure desire. If that's what you believe in, it'll show in everything you do (more specifically, in what you write). By "putting on your game face", you are basically rigging yourself up to the point where your communication is full of passion and commitment.
Passion, by the way, is contagious. You'll need that contagion for effective marketing. Admittedly, Facebook content is fairly limited when compared to blog posts and other long form content but one-liners can still ignite. Putting your game face on is one thing; playing at it long and hard is something else.
It won't happen in a day. It'll test your patience. It's a true test of your endurance. I believe you have it in you. So, milk Facebook until it delivers.
Eavesdrop on conversations and barge in with style
Most of us tend to slip farther into the domain of sophistication rather than favoring simplicity – that's just the way are built; it's time to unlearn that and bring out the child in us. Seek out other fan pages that have fan bases that are closes to your own target market and "like" these fan pages first. Each day – probably 10 minutes a day – visit each of these pages, leave comments on as many posts as they can, interact, shed light with your expertise, and get yourself out there.
Show up in digital print.
The more meaningful comments you leave and conversations you have, the larger your Facebook footprint is. It's Guerilla marketing at its finest: being everywhere and making a difference has never been so rewarding.
All is fair in love, war, and marketing.
Master your timing
Go ahead and apply Pareto's principle: 80% of your posts won't reach your target audience because they aren't seeing it when you are publishing. To get the timing right, you'll need to drill down and focus on your target audience. Jeff Widman – cofounder of PageLever, and an expert on Facebook Analytics – suggests posting whenever your posts "stop" showing up on fan feeds.
Further, according to Jeff, some general rules apply: balance your posting frequency since posting to frequently or infrequently annoys fans. Find out the average life of each post (ought to be different for images and text), and feel free to experiment with post-timings, tone, style, and variations in content. Since you never know how your posts perform, experimenting with a finger on analytics helps you get the best timing, frequency, and style of content that your fans favor.
Conduct public searches with keywords, and write out to them
While this won't apply for all businesses, it best works with services and location-specific businesses. Login to your Facebook account, head to the search bar on the top, and type in possible keywords your customers are likely to type in (just as they would if they would do a Google Search).
To the left, select "public posts" and you'll see any posts by individuals or businesses with posts containing those keywords. Remember that these posts are limited to Facebook and not the web. I fired up the search for "Google Adword Specialists" and see what turned up:

How hard would it be to leave a comment below each of those individual requests stating your availability as a Google Adwords provider?
These are exclusive Facebook leads. You get them completely for free.
Principles of Seductive copywriting & Content Marketing Apply
Exclusive images created for your Facebook content work best. Short, intriguing posts – much on the lines of Karl Gajda's Thoughts and Ideas – work great on Facebook. Hostel World and YEC post questions that work great for their engagement, stickiness factor, and social sharing.
Both of these examples use a mix of questions, images, and text-based posts while still using basics of copywriting and content marketing in general.
How are you going to market your Facebook fan page if you didn't have a dime in your pocket?
img Creidts: Owen W. Brown On Flicker