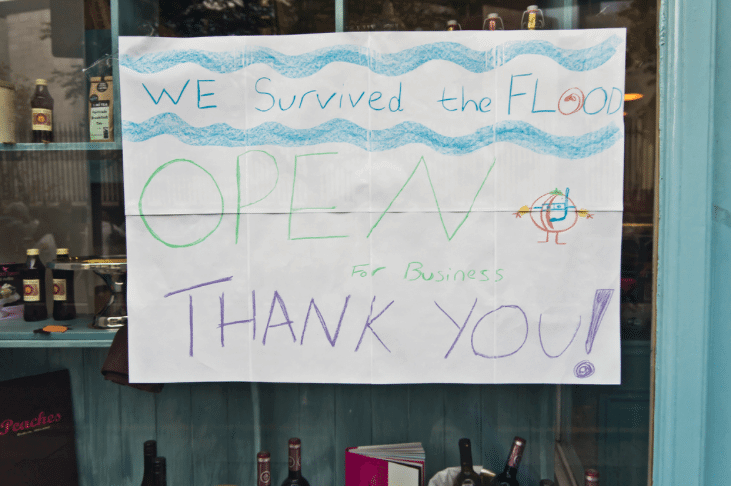 So, they said marketing is tough. They also told you that it's hard to do marketing. It's impossible to get customers' attention. Oh, the predictions they make!
Just like they thought franchising was a scam and just as they predict social media wouldn't work for businesses. People – as always – will make their predictions. But you aren't "people"; you have a business to run.
If you were like me, you'd probably spend days and months (or even years) agonizing on how to make the Internet work for your business. If I assume correctly, you are on most popular social networks, you are posting on your blog, and you are trying to do everything else you can to gain, nurture, and manage your customers.
Here are ways to do it:
Inbound Marketing is the key
Look at any business that rocks it up and you'll see a pattern. HubSpot never stops producing more relevant content. Unbounce, Kissmetrics, Moz, and many others just don't stop with content creation, ever.
No matter how you look at it, producing content relentlessly is much cheaper and more effective than spending on any other kind of marketing you'd want to.
According to data from WebDAM Solutions, Inbound marketing delivers a whopping 54% more leads than traditional outbound marketing can.
#Inboundmarketing delivers 54% more leads than traditional marketing via @WebDAM

— fetchprofits (@fetchprofits) December 16, 2013
It's not about "this or that"; it's "everything that works"
For modern day marketing, your choices are measured. You cannot choose not to be on Twitter when your business brings up more than 1745 mentions on Twitter per day, can you?
Really then, it's not about choosing one platform over the other. It's not even sticking to your favorites — no one (especially your customers) won't care if you like Twitter more than Facebook.
Marketing 101: you go where your customers are.
Instead of wasting time with choices, strategically pick your platforms depending on what works for you. If you've noticed plenty of traffic coming from Facebook but most conversations and engagement happen on Twitter, you'll be on both of those platforms. If you were in B2B, you'd be on LinkedIn even if the engagement weren't anything like it is elsewhere.
It also makes sense to look out for more social platforms such as Google+, Instagram, and others.
Similarly, a few content types might work better for you than others. A few marketing channels seem to be giving you more sales and marketing mojo.
Your work is to find out what works and hang on to it.
Keep those old customers, no matter what
It's easier to keep old customers than to gain new ones. In fact, according to an infographic from Flowtown – thanks to the folks at Spoken.com for sharing it – it's at least 6-7 times more expensive to acquire a customer than it is to retain an existing one. Just by boosting customer retention rate as much as 5%, increased profits translate to anywhere from 5 – 95%. Further, existing customers are more likely to buy from you while being less sensitive to price increases.
So keep those old customers engaged using Email Marketing (make sure you have their permission first). Connect with them on social media. Support them (even if they aren't doing business with you anymore).
Do what you have to. That reminds me: what exactly are you going to do for marketing your business?
Img Credits: William Murphy on Flickr