More than 3.5 billion users worldwide type their queries into Google. If your business has anything to do with the queries they are typing in, you owe it to yourself to show up on Google search results using Google Ads.
The reason why more than 98% of ad budgets are wasted, and most businesses burn themselves out before seeing the light of the ROI is because businesses (and even marketers):
Have no strategy in place. If launching ads and getting results from them was that easy, anyone would do it and get rich. Even before you launch campaigns, you'd need an objective, decide on campaign types, think of offers, and set up your campaigns right with fantastic ad copy and campaign organization.
Lack a systematic way to gather leads, have the right sales funnels, and a full-fledged marketing automation system in place (including landing pages and email marketing automation).
Don't Follow PPC best practices.
As far as Google Ads are concerned, here's why you need to pay special attention to Google Match types, Audiences, and Extensions:
Use the right match types
Google Ads provides you with "match types" to help you control how keywords will trigger ads on Google.
Basically, there are four types of " match types": Broad match, Broad Match Modifier, Phrase Match, and Exact match. The match type you'll use determines many aspects of your ad campaign, including (but not limited to), how and when your ads show up as users type your keywords.
Exact match gives you the highest control, phrase match is in the middle, and broad match makes your ads trigger for anything related to your keywords, as seen in the table below: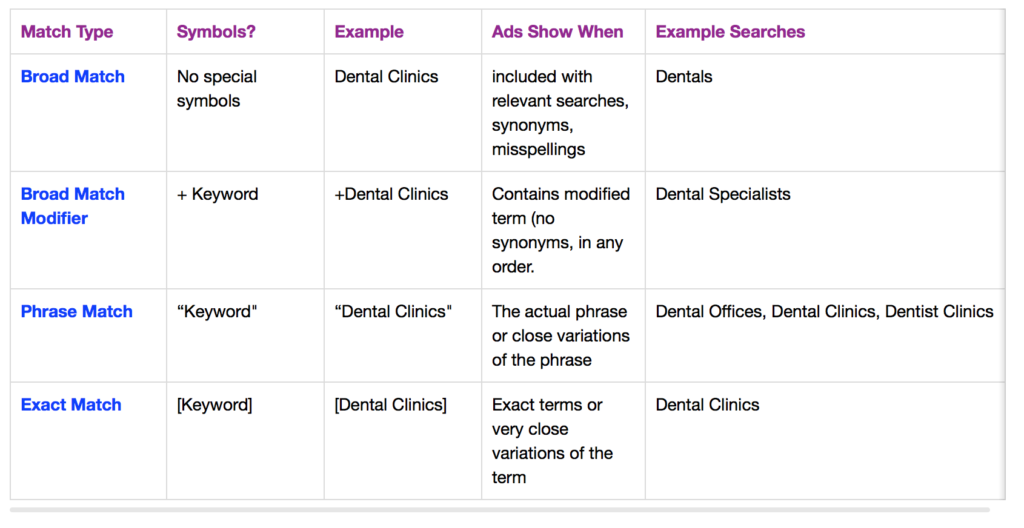 Add Extensions for your business
Most businesses (and even marketers) miss out on the powerful "extensions" that Google provides. Adding extensions expands the real estate of your Google ad. It gives you more bang for your buck. Extensions provide users more context and allow you (as a business to add more information to your ad) without paying an extra dime.
Ads with extensions added and activated looks like this: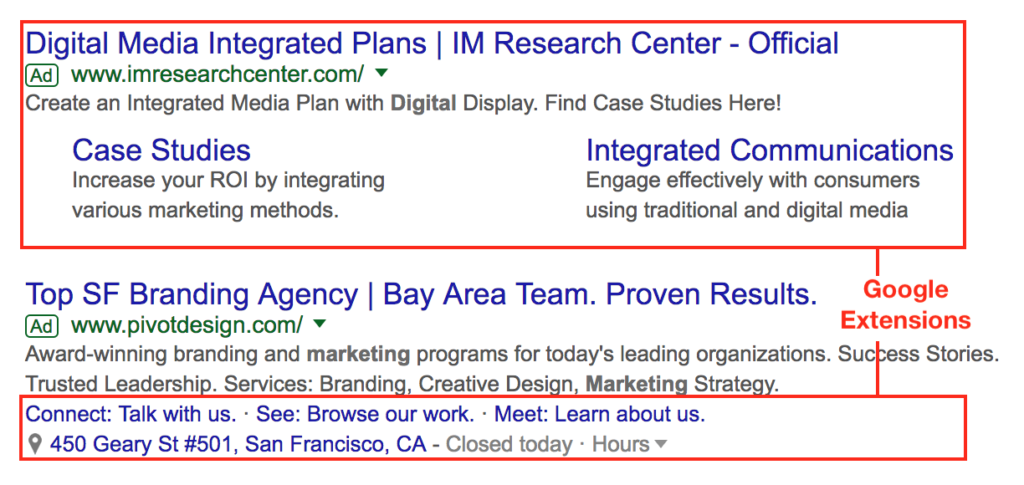 All those lines (and other info) apart from the ad is extra, and is shown by Google if it thinks that information is appropriate for the user.
Now, Google can only show these extensions if you add them into your campaign in the first place. There are various extensions available such as:
Sitelink Extension
Call extension
Call out extension
Review extension
Structured Snippet extension
Location extension
Message extension
Promotion extension
App extension
Affiliate location extension
Price extension
You could use all of them, or some of them, or at least one or two of them. Not using them is a sin. Period.
Make use of Audiences
Google Ads lets you target "audiences" when you are about to create a campaign. The trouble is that most businesses and marketers just skip that step or even worse, go with defaults.
Audiences — which work just like Facebook's audiences — allow you to target your ads (given the parameters you've set your campaigns for) for Google users who might already be "in-market" to purchase certain category of products.
Or you could target to remarketing audiences — a set of users who've already visited your website and/or landing pages.

On Google Ads, you can also target users as custom audiences based on "affinity" or "intent".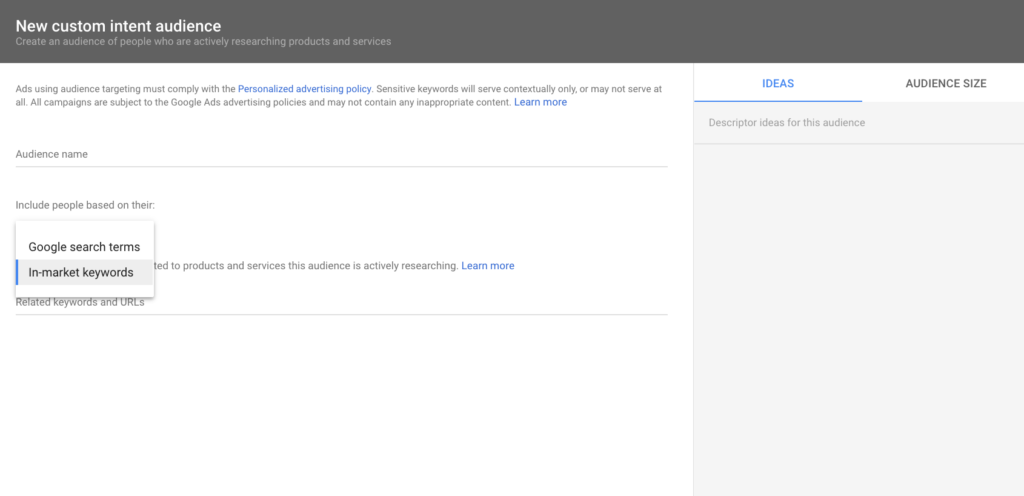 Are you making absolutely sure your Google Ads Campaigns are set up the right way?