Google has a lot in its pretty pandora box, and you are losing out on a lot if you don't use all that Google has to give you.
Data-driven marketing is smart marketing. It's the kind of thing you do when you want to cut your losses even before you start spending. With data, you have a leg up on your competition. It makes you take the right decisions (almost every time).
It's in Google's interest to provide you with absolutely everything it can to make you informed, take data-driven decisions for your business, and get all the tools you need to make your digital marketing efforts that much more easier.
Each of the tools below are from Google's generous war chest. Use them to stockpile your data and make decisions like a pro:
Test My Site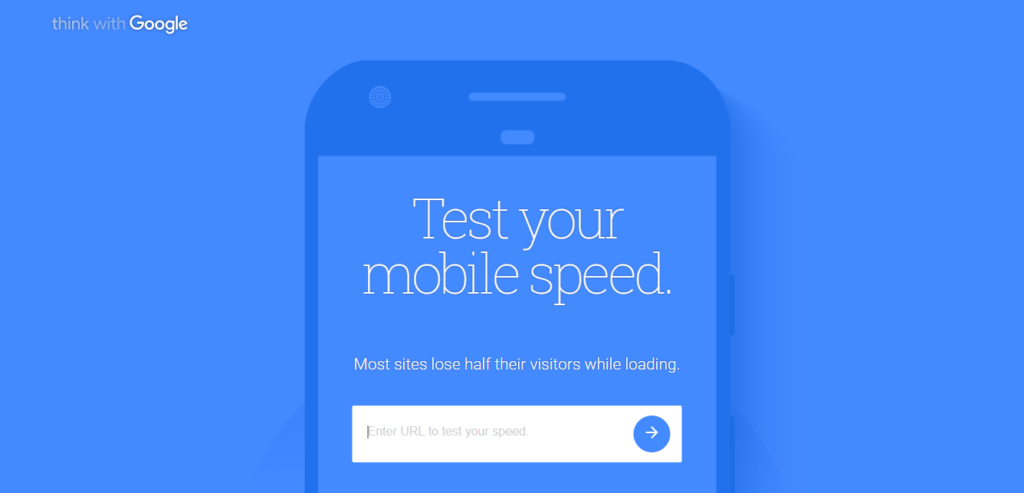 Chances are that your website sucks big time. I know because my website did, does, and will continue to.
I am no web designer or developer. I rely on WordPress and I leave it on my hosting company to take care of whatever they need to help load my website fast. I also use the best of the WordPress themes available to help reduce website bloat and maybe see if I can boost my website's performance.
I use the best of the hosting available in the world and my website still sucks, apparently.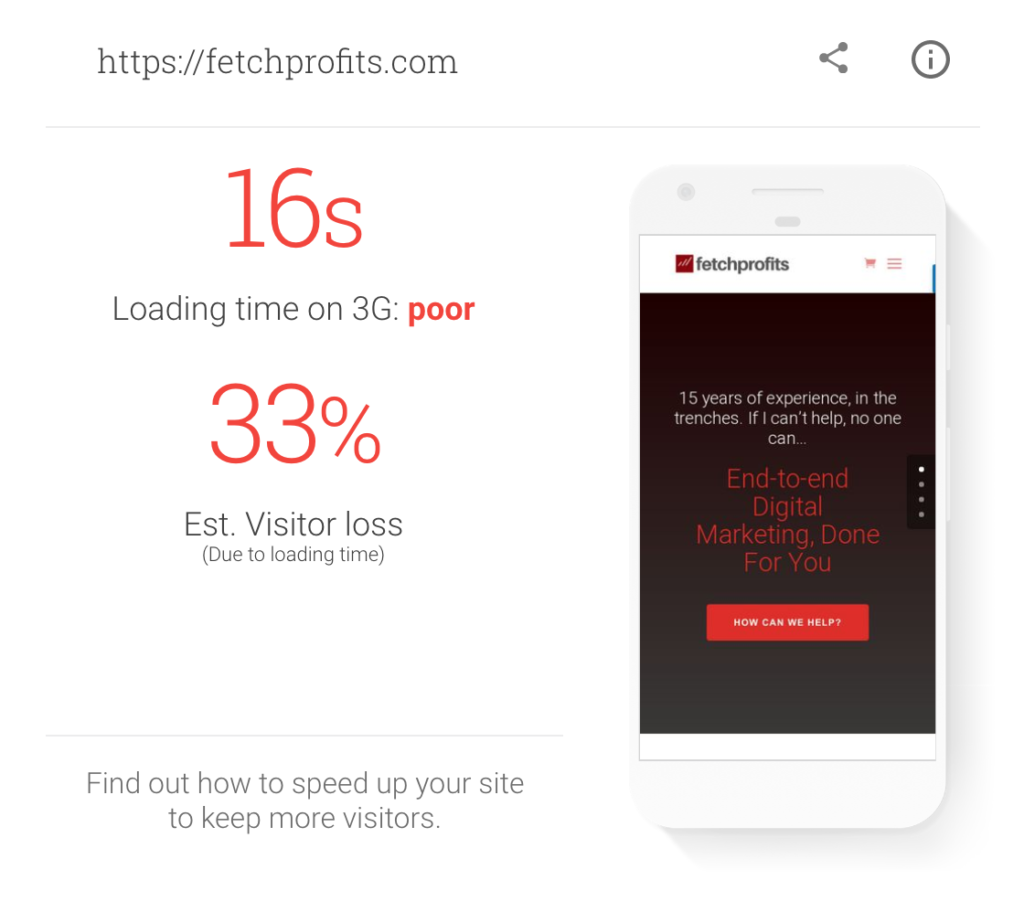 Read this:
Use Test my Site tool from Google to see just how your website stacks up,, what might possibly be a few issues plaguing your website, are there are any issues with how your website renders on mobile (which is where the world is busy thumbing at).
Go ahead and test your site. You'll get a reality check you won't like.
As you can see, I now have some work to do.
Speed Scorecard & Impact Calculator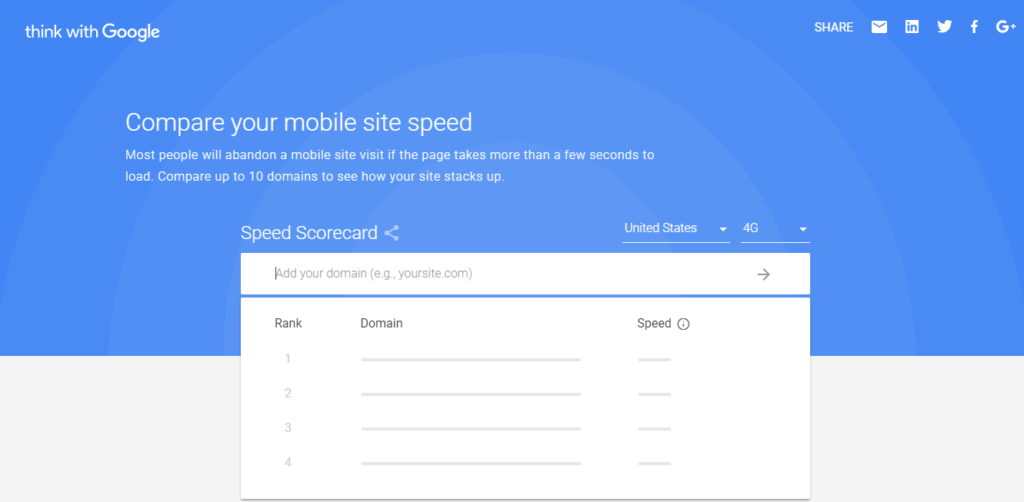 How fast does your website load? [If it doesn't load fast enough, you should stop reading and go and do something about it].
Most businesses still struggle with slow loading websites. According to ThinkWithGoogle, the average page load speed for a mobile website is around 15.3 seconds.
More than 62% of your customers "will not" buy from you (now or in the future) regardless of anything fancy you do with your website or how elite your digital marketing campaigns are.
That worries me (and it should worry you too).
The speed of your website is directly proportional to your conversions. Speed is revenue. Speed is everything for your website.
It wasn't for nothing that I wrote extensively on how to speed up your website, wrote on various hosting solutions you could use such as Kinsta, Flywheel, WPEngine, other WordPress Managed Solutions you could be using, on Super Fast WordPress websites, and so much more.
Want a reality check? Google's Speed Scorecard is what you should be treating yourself to. Add your own domain and add up 2-3 competitor domains to see how well you do.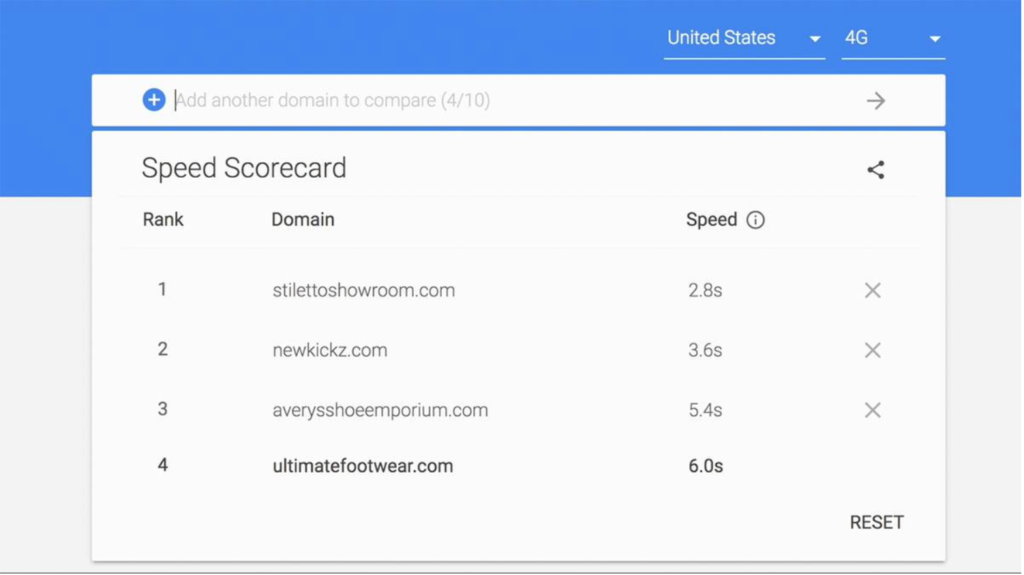 Oh no, just how slow or how fast your website is doesn't tell you much. That's where the Impact calculator comes in to show you just how much money you stand to lose with a slow loading website.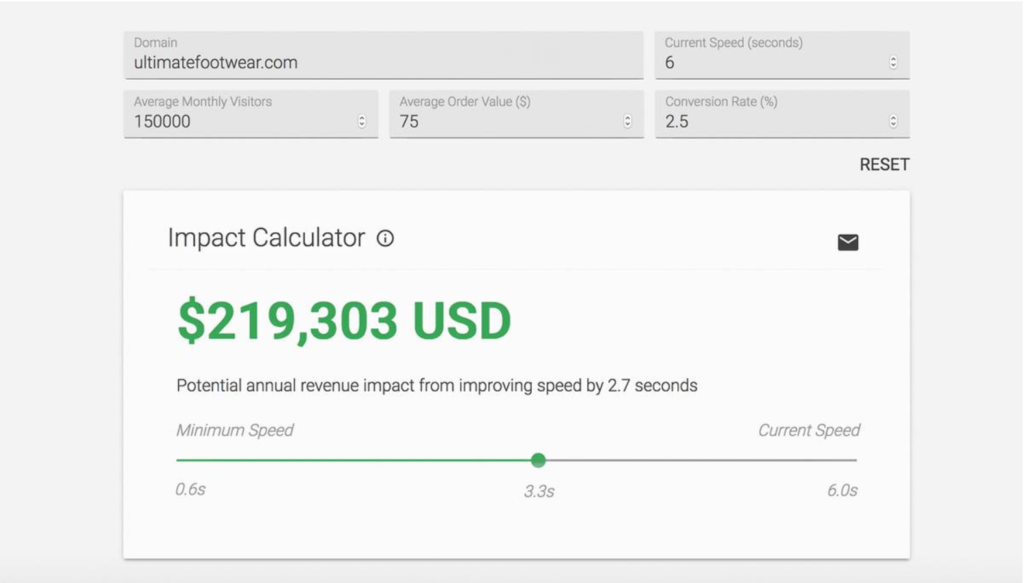 Google Trends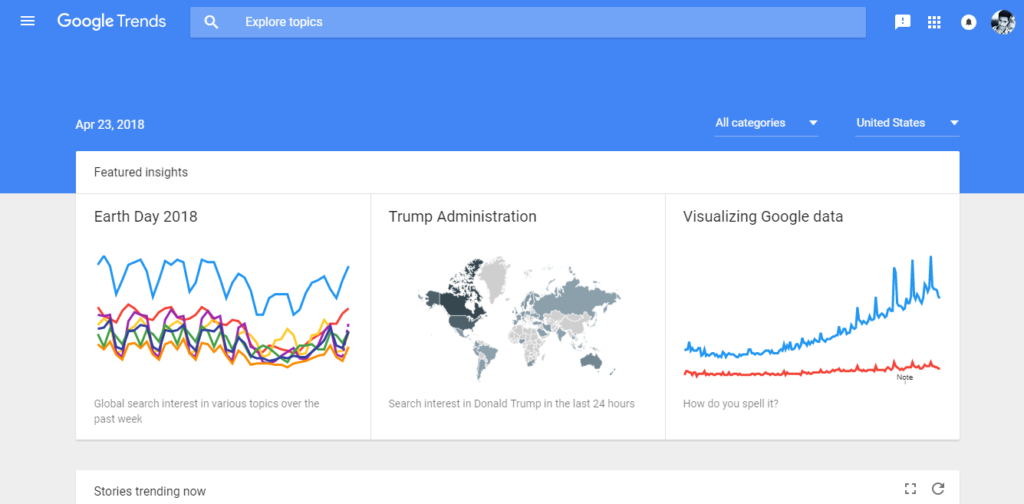 Google Trends shows the relative popularity of a search query over time (and can be filtered by geography).
Relative popularity is the ratio of a query's search volume to the sum of the search volumes of all possible queries.
The good thing about Google trends is that it removes the additional searches conducted by the same person (over a period of time), scales up the resultant numbers from 0-100, and shows you the results (only for popular terms).
Trying to look for something esoteric or something that has low search volume? You get a zero.
How do you use Google Trends? Nick Churick of Ahrefs clearly explains 7 effective ways to use Google trends including keyword research, getting ideas to create content riding on trends, avoid writing on topics fading on falling topics, plan your content calendar, use related queries to find new keyword ideas (and beat your competiton), drill down on cities or regions to find hyper-local keywords to show up on local search, and more.
Shopping Insights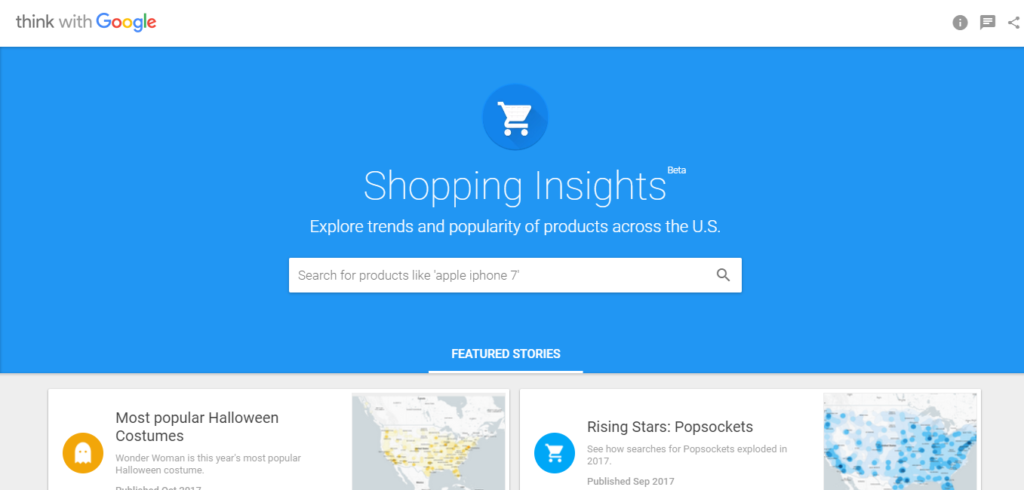 Whether you are a manufacturer, retailer, or an eCommerce store, it'll help if you know just how popular a particular product is. Google's Shopping insights harnesses Google's massive search volume data across more than 7000 products (and counting) and provides you with an instant snapshot of shopping trends (limited to United States only).
You can see how products trend over time, explore how consumers use mobile or web to search for products (so you know which devices to target for any particular product) and a history of interest on that product given any region, city, or country. (with a city-level data across 16,000 cities in U.S).
Google brings in magic heat maps and graphs to show these shopping trends to help you make informed strategies for marketing.
Consumer Barometer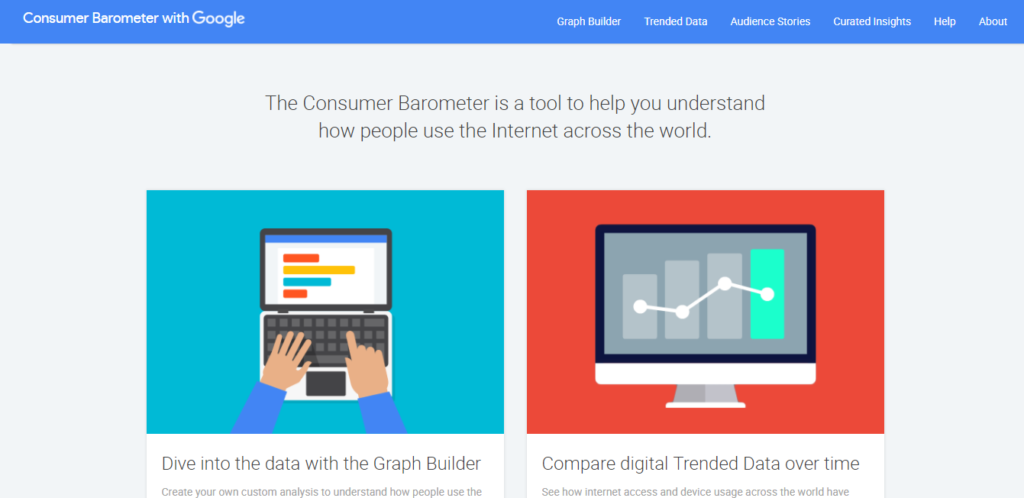 If you want to sell online, you must understand customer behavior online first. Who knows that better than Google, eh?
As if to show off just how much they know about consumers (you and I) online, Google has Consumer Barometer, which is a storehouse of online research, country-specific data on consumer behavior, device preferences, and how they make purchase decisions.
Spanning across 45 countries across 10 broad product categories, Consumer Barometer from Google is an ever-evolving, always-updated repository.
Use the Graph builder, compare digital trends over time, and explore audience stories.
It can't get better than this.
Display Benchmarks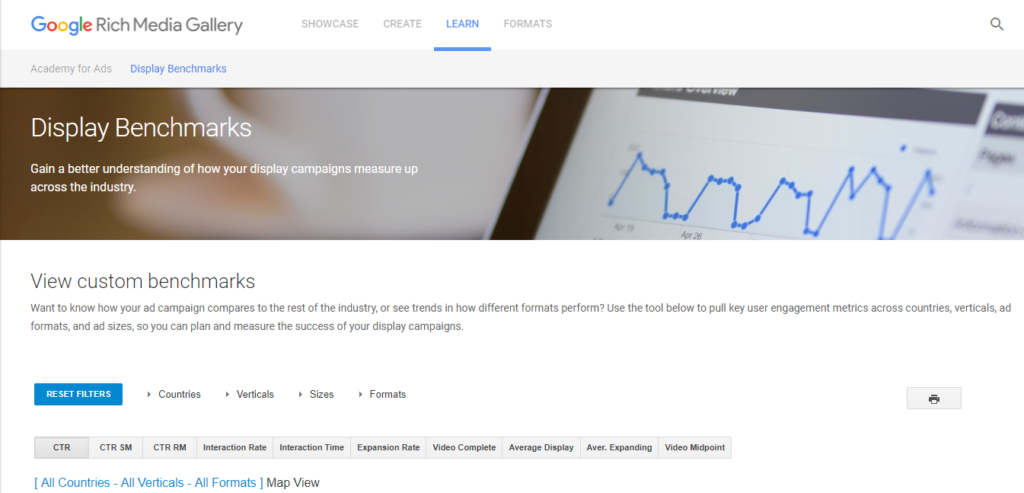 You might not think much of Google's Display campaigns and you may not even use Google's GDN, but did you know that you can get an instant snapshot of what all the marketers in the world are doing with Google's Display Network?
Google's Display Benchmarks Tool gives you deep data on ad performance across countries, ad placements, and ad formats.
You also get to see moving trends across time, snapshot reports, format performance, and how various placements on publications perform over time.
If you are actually running campaigns on Google's Display network, all this information is pure gold and you'd know what ad formats to use and the placements you should be aiming for.
Which of these hot Google tools do you use?
Hey! Just want to get this out of the way. Some of the links in the blog post (and/or videos) are affiliate links. This means that I'd earn beer money if you ever decide to purchase any of the tools, products, services, plugins, or anything else I could be linking to. For more details, please do read my affiliate disclosure policy.