At the time of writing this, SEO is going through a strange phase. SEO isn't dead; it's thriving, but it's also changing.
SEO is different today than how it was several years ago.
Tons of websites exist that discuss SEO but most of the content you see online is the equivalent of used plastic bags — trash.
The real experts are out there if you look closely enough and I decided to spoil the fun that comes with self-discovery since given below are 7 astounding, simply priceless, deep and informative websites that have plenty of information you can kill for on SEO.
Here you go:
SEMRush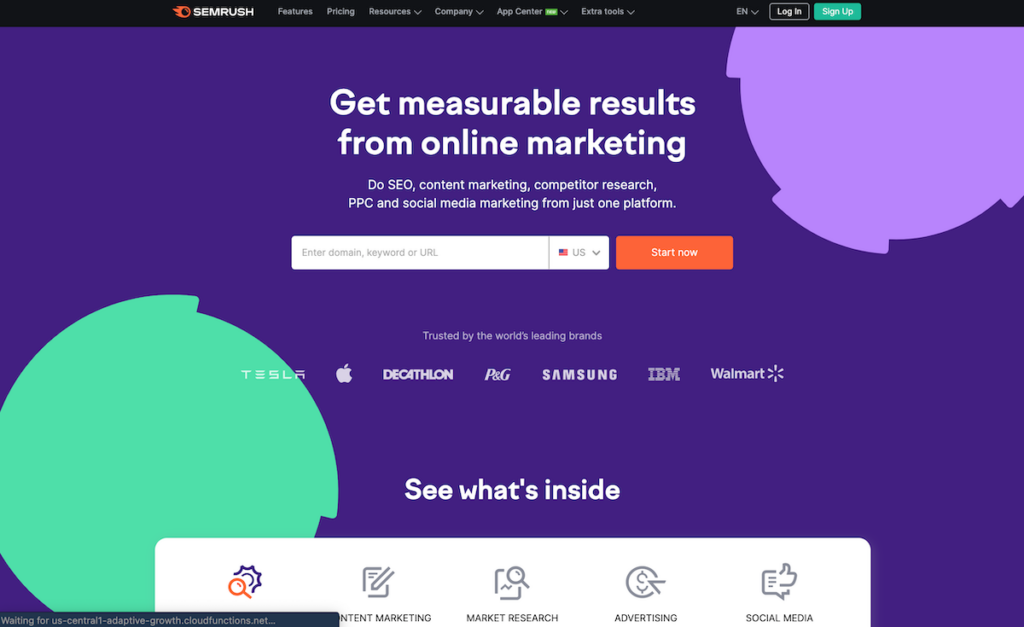 I am sure you might have heard of SEMRush, or you could have visited their blog recently. SEMRush — apart from its heady collection of various SEO, SEM, and social media tools — is also famous for the SEMRush Academy (be sure to pick up some certifications from the academy), their blog, and their regular webinars.
When you search for about How to learn SEO usually, many sources have the habit of pushing other marketing channels aside (as if SEO is the only way around). I like that all of SEMRush SEO content is comprehensive, all-inclusive, and doesn't rule out "other" channels in favor of SEO (like many sources

Ahrefs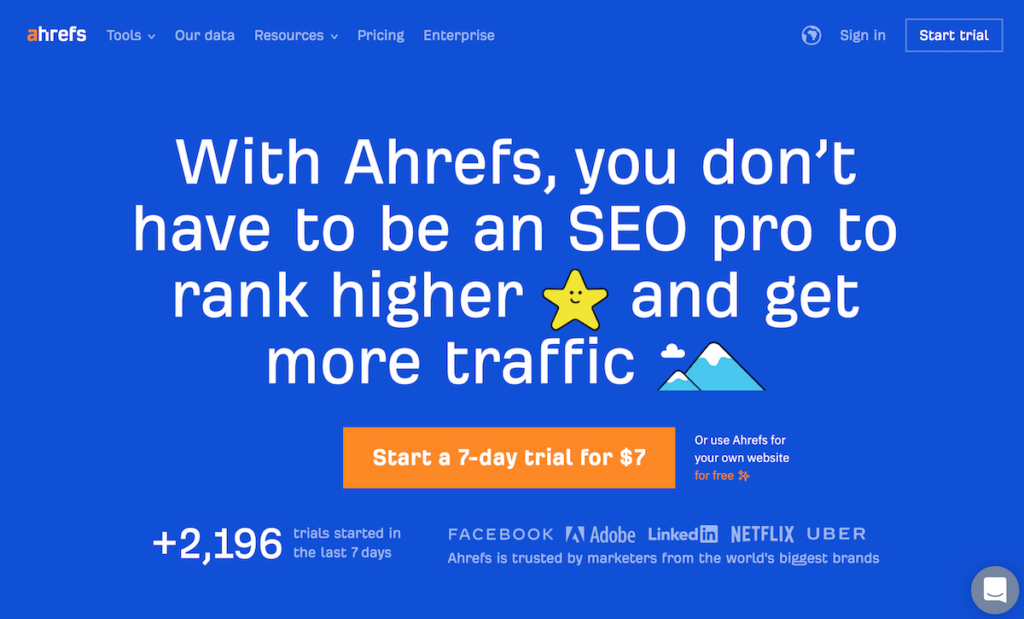 Ahrefs is another big name in the SEO industry and is a must-use tool for many SEO professionals, agencies, freelancers, and businesses.
The Ahrefs blog is one the most well-managed, and comprehensively-written ones out there — going into great detail about the nitty-gritty of SEO tactics, SEO Strategies, and more.
While you are there, do check out the Ahrefs tool itself, their YouTube Channel, and more.
Backlinko
Brian Dean of Backlinko is a monster when it comes to SEO and his blog is one of those things you can't help but not read. Brian knows his stuff, and each of his blog posts could have been worth thousands of dollars (but he won't sell; instead he'll give it all away just like that).
He is so good at SEO that he even made his Youtube Channel — with very few videos — popular already with 127,000 subscribers and millions of views at the time of writing this.
EConsultancy
Emulating success stories is often regularly dispensed advice on how to become successful online. But then, where on earth would you go looking for inspiration? How about learning from 25 Brilliant Examples of Facebook Brand Pages and doing the same for your Facebook Marketing efforts? Do you run a corporate newsletter?
Wouldn't you like to know How to Write a Successful Corporate Newsletter? Econsulting is an incredibly rich resource for digital marketing or Online Marketing Professionals. I'd say this should be your first stop for anything to do with Online Promotions.
I had to subscribe to Econsulting the first time I saw it and that's because:
You have access to templates for Internet Marketing which makes my job incredibly easy and perhaps makes most of Internet Marketing much like pushing buttons at cashpoints or ATM.
You will be the first to know if there are any jobs within the sphere of Online Marketing Industry.
You will be among the first to be alerted to various seminars, conferences and meetings held on specific subjects of Interest pertaining to E-commerce.
The reports published on the site ( which could be purchased individually or accessed through a yearly membership) are pure gold.
If needed, you could special training and gain access to a world of resources to put your online marketing on steroids.
Search Engine Land
Video is the best way to force-feed yourself to success –albeit easily and effortlessly– and the Video Archives of Search Engine Land is bustling with knowledge of various sources and experts.
If you are the reading type and prefer to sip a cup of coffee while reading reams and reams of pages, you can access a mind-boggling array of information off the digital shelves of Search Engine Land's Libray Index.
Search Engine Land is a resource to die for if you are looking for authentic, tried-and-tested tactics as far as SEO/SEM is concerned.
Moz
I have been reading the Moz blog for as long as their were publishing and I just can't have enough of it. Their blog itself is worth a membership and then they have more — a plethora of SEO tools that you could kill for and a handful of expertly written guides all on the subject of Search Engine Optimization.
There are a few free ones for the free members but the really good stuff comes if you are willing to pay for it. Depending on your needs, I highly recommend going for one of their paid plans.
The coolest part about Moz is their "Whiteboard Fridays" feature on their blogs where some of the best information is dispensed each week.
Here's one I handpicked for you( and for really selfish reasons because it talks about the core of my business): Whiteboard Friday — Outsourcing Content Creation.
SEObook
You'd stone me to death if I didn't include this classic of an SEO blog by Aaron Wall. It is purported to have more readership than that for Google's Matt Cutts (that's probably because he tends to walk off the tangent sometimes and starts to talk about his return from climbing atop Mt.Kilimanjaro)
While the book is comprehensive by itself, the blog is more like an update magazine that rolls great information out every now and then. I grew up with the "How to Build Links Fast: 101 Tips and Strategies| Seobook.com" post (this is an old one)
You can bet there's more to take from that one blog alone.
SEMClubHouse Blog — From KeyRelevance
One of the other truly respectable sources for insights about online marketing in general but more specifically about SEM(Search Engine Marketing) is the SEM Clubhouse from the folks at KeyRelevance, headed by Christine Churchill.
I remember learning a lot from her articles at KeyRelevance and her seminars, speeches and webcasts on sites like Search Engine Land, Search Engine Strategies and WebMasterWorld.
White
I devour posts from White, the moment they hit my Feedly and I've really learnt a lot from this blog alone.
Tad Chef is a busy blogger and blogs on 3 other blogs as far as I know so he literally has his days filled with some intense blogging.
Each of those blog posts on SEOptimise are filled with priceless information on everything to do with SEO, SEM, Adwords & PPC marketing, Web marketing Metrics and Analytics. For instance, check out 40+ Advanced Web Analytics Tools For Business Use
Subscribe to their feeds now.
What are your favorites when it comes to learning SEO? Did I miss any important links here? Tell me about it.