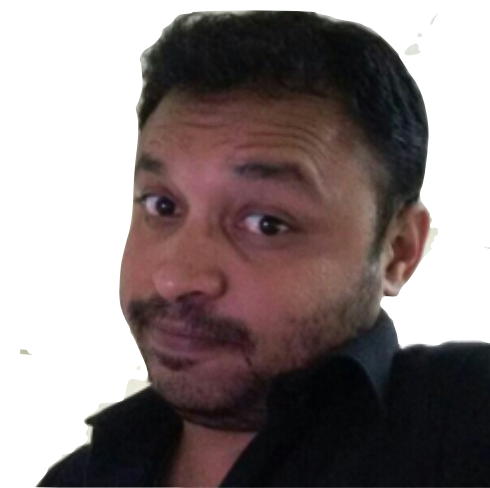 Ashwin ⚡️(Ash)⚡️ Satyanarayana
---
I am Ashwin (Ash) and I've been helping small and medium-sized businesses develop and execute profitable & long-term digital marketing strategies for 20+ years now.
I help businesses do holistic and long-term digital marketing, and I teach online courses.
I offer consulting services to help you unlock leads, higher-conversions for your website. Interested? Book a call to see if we are a good fit.
Need more than just me telling you what to do? Book a call to have me execute these strategies with my services. I provide:
Custom Blogging (ad hoc) or on schedule for your brand.
Content marketing assets (eBooks, downloads, content upgrades, whitepapers, and reports)
Social Media (all networks, except TikTok, SnapChat), helping you delight your customers with all forms of media (except videos, reels, and shorts which you'd need to supply). With social media services, I also provide updates, new content, engagement, small conversations, and more.
Paid ads (all networks) — along with bidding control, optimization, and A/B testing
Landing pages and sales funnels
Marketing automation (with integrations)
Data-driven marketing with analytics and tracking
---
Get access to my freebies (eBooks, Checklists, free online courses, video series, & more). Sign up for any of my freebies and grab discounts.
Join my community. Become a part of the #fetchprofits family. Stay updated and see my ongoing live streams, videos, LinkedIn updates
Dig your heels in, grab some coffee, and catch up the latest digital marketing insights, marketing tools, software, & strategies now
What I Stand For, What I Do
---
Would you rather do blogging, spending time on social, writing out emails, managing paid ads, and building landing pages?
Or would you be better off managing your actual business?
My Approach to Digital Marketing: Long-term, honest, and aimed at getting business results (not to impress you).
20+ years in digital marketing.
More than $375,000 USD managed in ad spend across networks.
More $10 Million in total sales for clients and partners — that's what long-term and sustained marketing strategy can deliver — this is without teams and without any fancy tools (just the boring stuff you'd need tons of patience to see through).
My blog (yes, this blog) alone made $175,000 in SaaS partner sales between 2019 to 2021.
I develop and execute (optional) a comprehensive, sustainable, and long-term digital marketing strategy — not just isolated channels like SEO or social. I also teach marketing courses online.
Checkout the fetchprofits academy. Or visit my YouTube Channel
I write a biweekly LinkedIn Newsletter called Marketing Alpha on LinkedIn.
My approach to digital marketing starts with:
Comprehensive marketing audits
Website copy, blogging (on schedule)
SEO and Content Marketing
Social management (for impact)
Email marketing (for lead nurturing and sales)
Paid advertising (across platforms that are a good fit for your business).
Sales funnels & Landing pages (because websites don't convert as well as landing pages do)
Marketing automation.
Coaching, mentoring, and training. (Selective basis).
Teaching online with Online Courses.
NEED HELP WITH LONG-TERM SUSTAINABLE MARKETING? GOT BURNING QUESTIONS?
BOOK A FREE CALL