There are over 50,000+ plugins for WordPress at last count (and this number keeps increasing daily). Good luck looking for the best email capture plugins for your WordPress site in that humongous list, right?
Talking about WordPress, there's no point reading about lead generation, email capture, growing your list, and anything at all unless your website loads fast enough. Just use Kinsta, Flywheel, or WPEngine if you haven't yet done that (Thank me later). There are no excuses for running your business on cheap shared hosting. Period.
Note: Most of these tools (except Divi) will also work if you built your website on Webflow or if you have an e-commerce store with Shopify.
Here are some of the best email capture tools that practically worked for me over the years (more for clients than for my own site due to the fact that I really didn't give any focus to building my email list):
OptinMonster
Optinmonster provides you with the welcome mat (you see that on my site when you first arrive), slide-ins (I don't use it yet), middle-of-the-post opt-in forms, end-of-the-post opt-in forms (you see that at the end of the post), and exit intent pop-ups (you'll see it if you try to leave the site now?)
Optinmonster allows you to use all sorts of advanced strategies to make those "pop-ups" less bearable, more intent-based, and relevant to your website visitors.
For instance, my existing email subscribers won't see any of these welcome mats and exit-intent pop-ups (it's only for those who haven't signed up yet. Also, OptinMonster provides you with Monsterlinks, time-delayed triggers, click triggers, and also referral detection.
With OptinMonster, you also get the opportunity to split test or do A/B testing for each of your lead generation or email capture elements so that you always know which of the variants really works to get you the results.
Here's how OptinMonster helps about 2.94% in conversion rates (for the last few weeks) ever since I rolled out an exit-intent pop-up: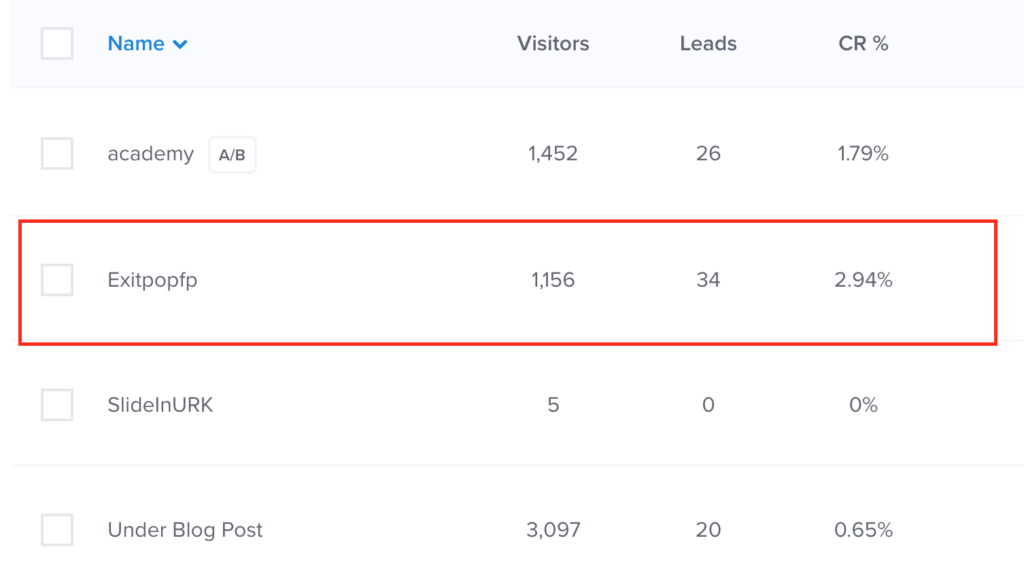 Bloom By Divi
Bloom is an elegant, easy-to-use plugin from the folks at Elegant Themes and Divi. It comes as a part of the package complete with Divi, The Monarch Plugin, and the Divi Theme itself.
Bloom allows you to deploy email capture elements such as opt-in forms, pop-ups, slide-ins, and for you to embed opt-in forms within your blog posts (middle or end of the blog posts) just like OptinMonster does.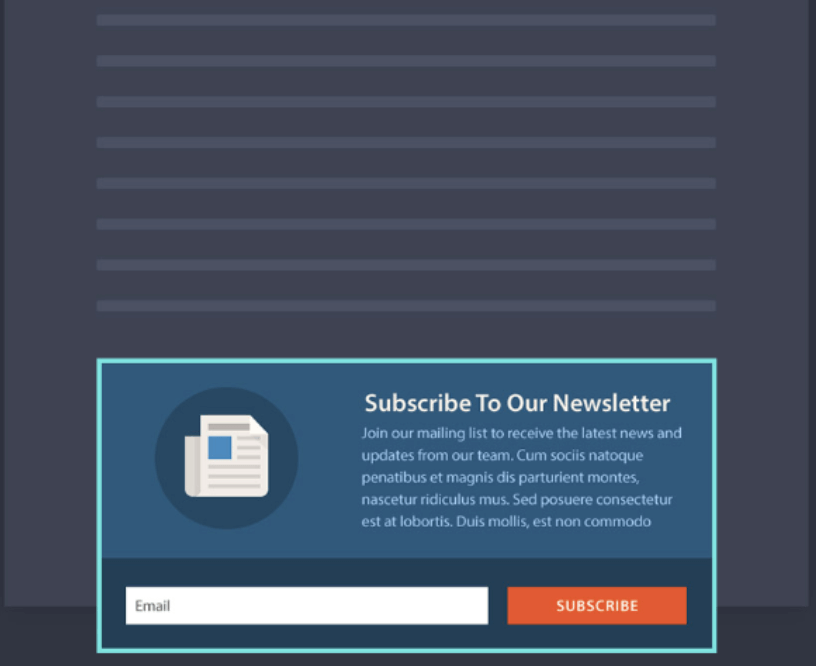 Split testing is possible with Bloom too by using Divi Leads, the in-built split testing feature that comes as a part of the whole Divi package.
With Divi leads, of course, you can also test each of the standalone pages you create with Divi on your WordPress site.
While I have a lifetime subscription for Divi By Elegant themes — which is also what fetchprofits is built on — I don't use Bloom right now for the only reason that it still doesn't connect directly with Drip (which is the email marketing software I use). At least, not yet. If it did, I'd have used it and saved some money that's now being spent on several of these email capture tools.
But then, Bloom from Divi connects with Mailchimp, Mailpoet, ActiveCampaign, and several other tools.
Sleeknote
Sleeknote is one of the most pretty-looking, elegant, and functional tools for building fantastic looking opt-in forms, slide-ins, and pop-ups for email capture. I couldn't use this myself because of CDN issues (below) but I know it worked awesome for my clients.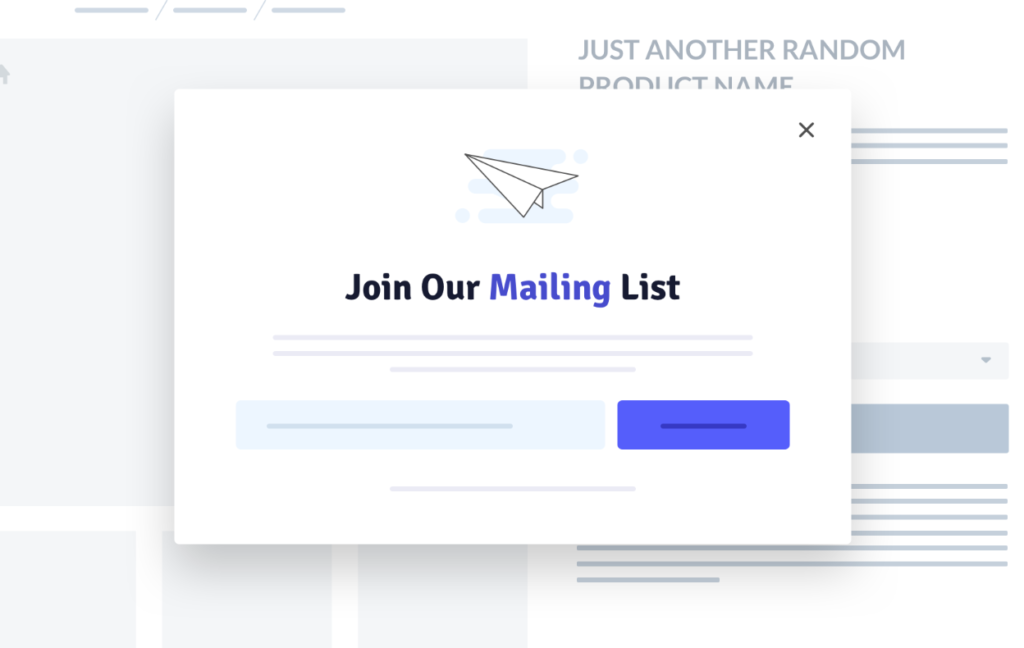 Need to send product-specific advice as your potential customer browse through your e-commerce store? You can do that with Sleeknote. Want to convert visitors to long-term customers? You can do that with Sleeknote.
How about capturing email addresses using sleek opt-in forms (which actually look pretty)? Yup, Sleeknote does that.
With Sleeknote, you get a full-fledged editor, opportunity to completely customize your email capture forms including analytics. You also get rule engine, smart triggers, A/B testing, mobile editor and real-time analytics.
Note: Sleeknote has CDN issues for a few countries. In plain English, the Sleeknote editor just doesn't load in a few countries and you'd be better off asking customer support if it works in your country or not before buying.
Pop-ups, Landing pages, & Sticky Bars By Unbounce
Unbounce is a well-known landing page builder but has recently added other products to the platform such as Pop-ups and sticky bars. The leads you generate or the email addresses you capture will pile-on the same way they'd if you've used their landing pages before.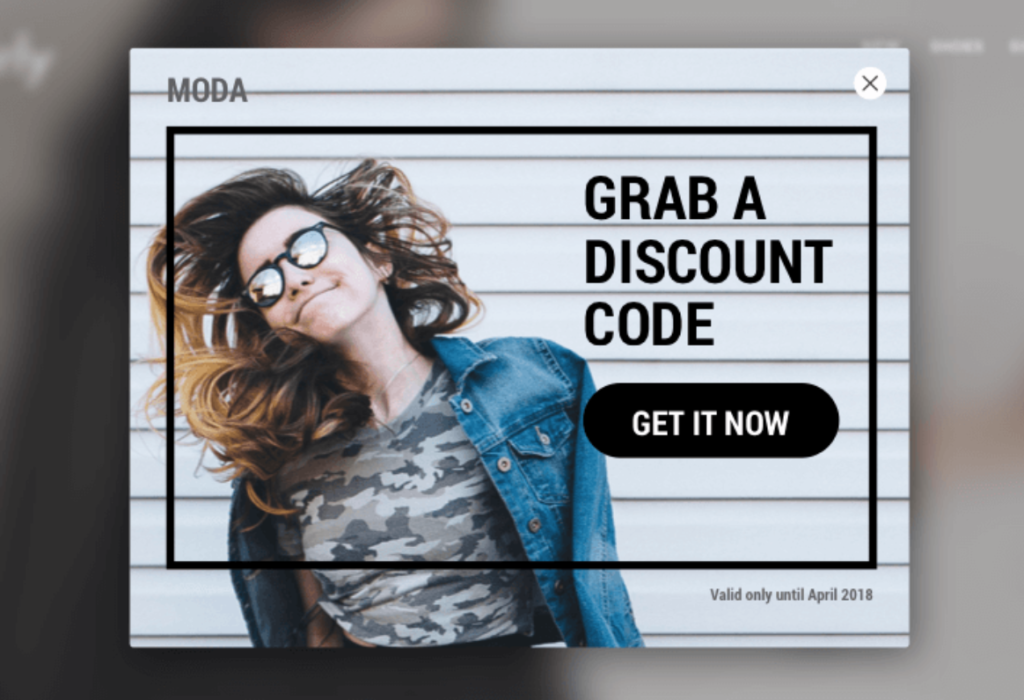 Unbounce also allows you to set page specific pop-ups, time-delayed pop-ups, exit-intent pop-ups, a referral detection engine, and a rules engine.
As with everything Unbounce does right, you can also link your favorite email service provider such as Drip, Mailchimp, or Campaign Monitor to start nurturing your leads right away (which you also get notifications each time people sign up).
Get a preview for how Unbounce looks and feels (No opt-in needed).
Leadboxes By LeadPages
Just like Unbounce above, Leadpages is one of the most popular landing page builder tools out there. Apart from their landing pages themselves, you can also use "Lead boxes" to capture emails.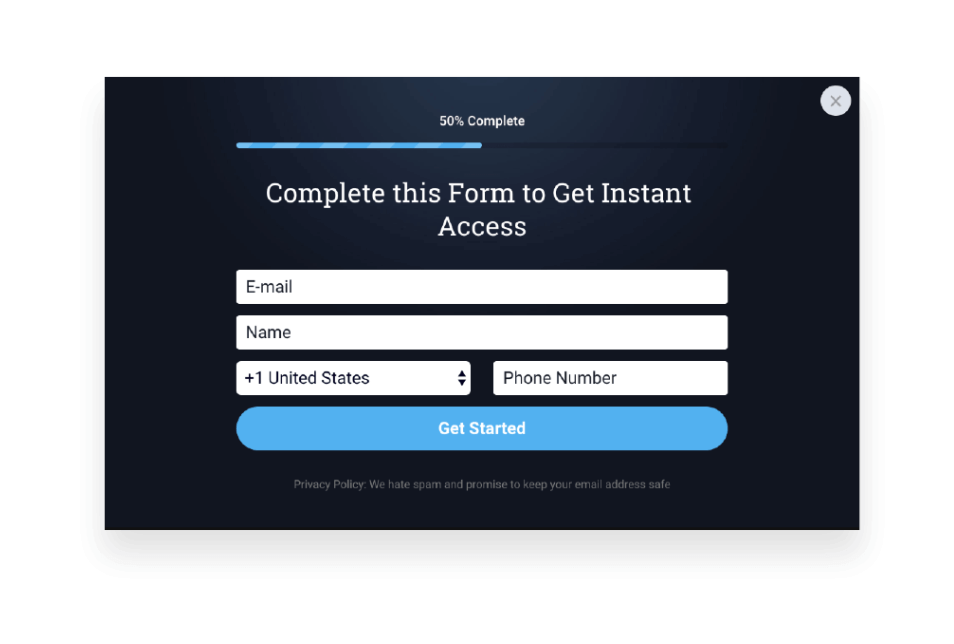 Featuring super-fast loading speeds, progress bars, and instant click-based triggers, lead boxes have been known to convert for my clients big time.
Leadpages also provides you with a direct way to deliver lead magnets (something that you give away for free in exchange for your visitors' email address).
What are some of those awesome email capture tools you've used? Which of those do you swear by?