You are spending more time on mobile than you think you do (and more than ever). So are your potential customers. For that reason, you need to create fast mobile landing pages. Period.
If your digital presence isn't optimized for the web, you aren't going to cut it. You'll lose out to your competition. You'll fail to generate leads. You'll fail to sell.

You don't want that, do you?

More than 50% of the global Internet traffic is on mobile right now.

As a business, generating leads, nurturing leads with email (or whatever), and then selling is the way to go. Chances are that you don't even use landing pages (for anything at all).
If and when you do, your landing pages aren't designed well enough to convert. Or your landing pages don't load fast. Or everything from design, images, copy, and the call to action isn't working together to get you the results you want.

But here's what you don't want:

Hire designers and developers for landing pages (that's just being stupid. Designers and developers aren't marketers).
Use HTML pages for Landing pages because you'll need HTML/CSS/Javascript/others chops unless you use something like Webflow. Even then, you can't test these pages, one against the other (A/B testing is a must).
Spend way too much money each month for clunky, badly designed, and hyped products like Clickfunnels (Read my Unbiased and popular Clickfunnels Review)
The need of the hour (the day, the year, and the year after that, and forever) is for you to create fast-loading, well-designed, minimalistic, and high-converting landing pages for your business (and you might have to develop several of those).
Here are the tools easiest, fastest, and absolutely kickass ways to create fast mobile landing pages:

Unbounce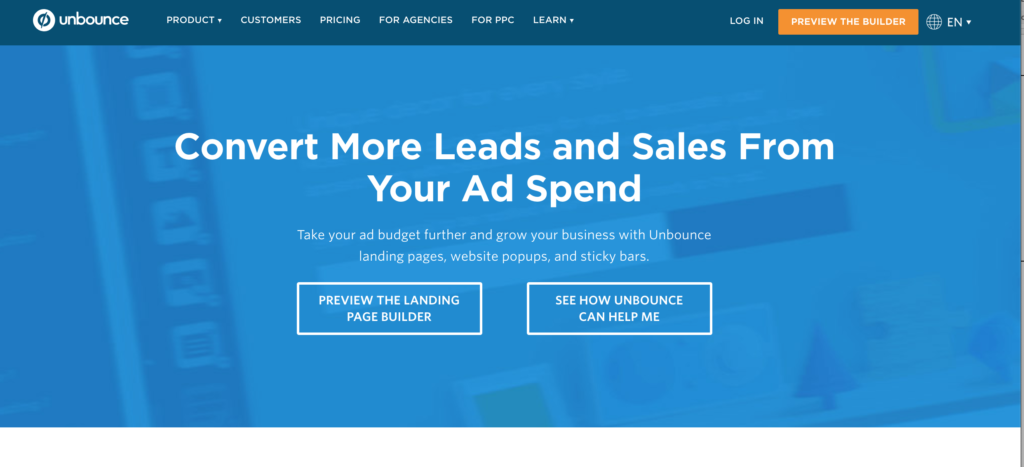 Unbounce is my absolute favorite Landing page builder. The popular landing page builder comes with everything you need, starting with a truly pixel-perfect, and truly drag-and-drop landing page editor or builder. See the preview here.
With Unbounce, you don't just drop items or elements into select themes (although you do have access to theme templates). You are not stuck with unmovable rows and columns.
The Unbounce drag-and-drop builder is truly a "drag-and-drop" builder. In essence, this means that you can practically grab an element (like an image) and place it anywhere on the canvas.

Unbounce integrates with MailChimp and several email marketing providers (so that you can send out autoresponders and email nurturing series as a part of your sales funnel). All that plus, Unbounce now allows you to build blazing fast AMP-ready landing pages to help boost your conversions.

With Unbounce, you also get access to Pop-ups and sticky bars (linked the same marketing workflow you'd build with your landing pages + email autoresponder workflows.
Leadpages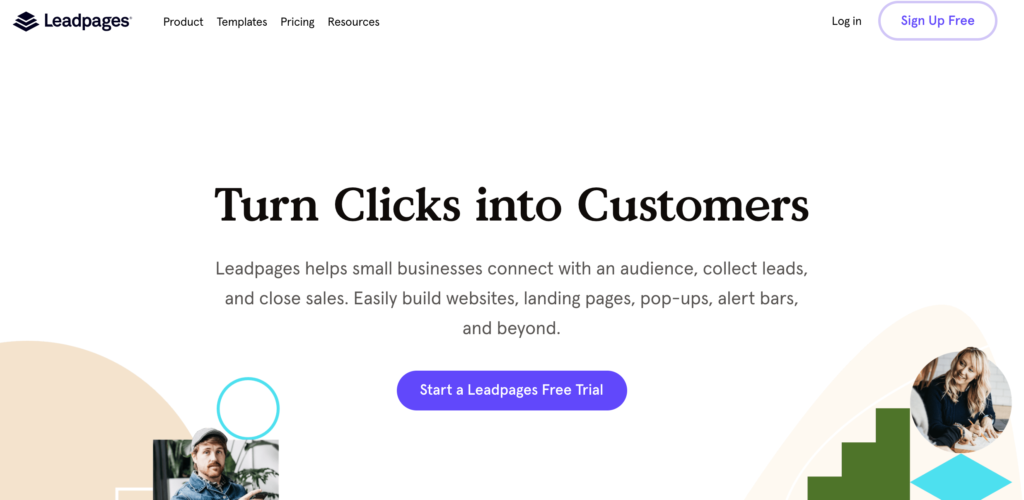 Leadpages allows you to build landing pages even faster than you can with Unbounce. This is possible because Leadpages mostly restricts your landing page design to one of several templates already available inside your Leadpages account.

With Leadpages, you don't waste time. You don't doodle. You don't experiment. You won't "play around" with your designs. The way Leadpages was designed, it's not meant for creative expression as much as it's meant for conversions.

Having launched Leadpages Website Builder recently, Leadpages is on a mission to take "overthinking" out of the equation. With Leadpages, you minimize the time spent on designing stuff and actually go get some leads and sales.

As you might already know, Leadpages also comes with Leadboxes, Lead links, Pop-ups, and Alert bars, and more. You also get built-in conversion guidance (LeadMeter) along with the possibility of publishing unlimited landing pages without limits on the number of pages or on bandwidth.
Perspective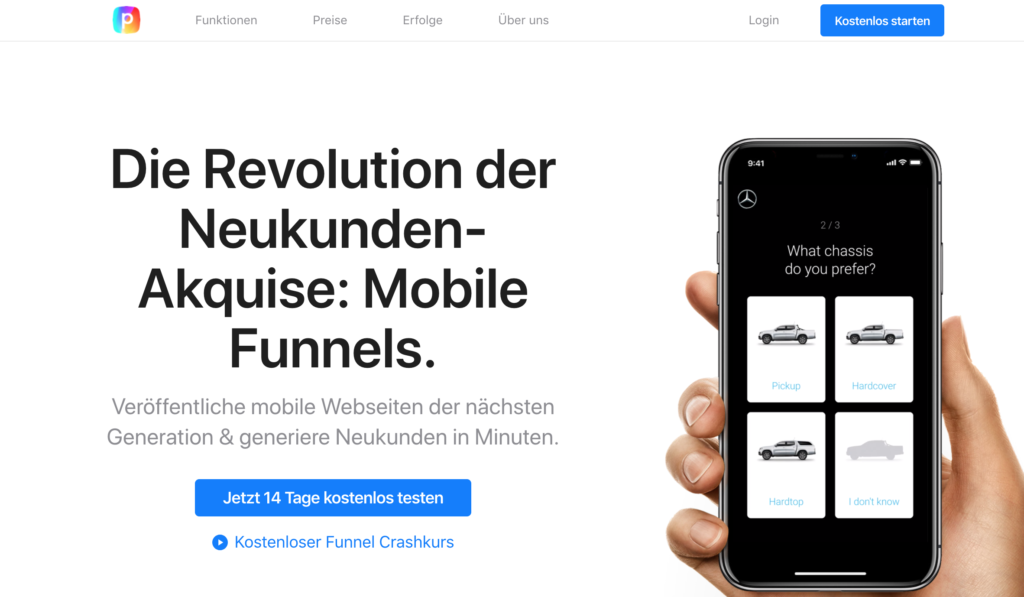 Perspective is a relatively new kid on the block — it's promising.
Instead of going full steam ahead with bells, whistles, features, and a ton of features you might or might not use, Perspective is a mobile-optimized Landing page builder that has a strict focus on mobile-specific, responsive, simple, and beautiful landing pages and mobile marketing funnels.

With perspective, you get highly-optimized, well-designed, and focused sales funnels for practically any industry your business might be in.

Perspective helps you create targeted, focused, tight, and high-converting lead generation mobile funnels. Of course, you can connect your brand with this machine-line, laser-focused funnels with your subdomains while the entire funnels (and all pages therein) are hosted on Perspective's servers.

Perspective also makes use of an intuitive, modern, and easy-to-use drag-and-drop landing page builder to allow you to design and edit your mobile landing pages or sales funnels.

What's your favorite way to create blazing fast mobile landing pages?