The Link in Bio thing is just as pervasive as social media is. You've seen it. You scratched your head wondering if you should use it or not. You've seen some others use it.
The Link In bio is simple. And it has its work cut out for it.
Link in Bio is usually a short link that opens up something very similar to a landing page (a clean and simple one-page web page) with design elements that reflect your brand (personal and/or business).
That page, right there, almost always has links pointing to "various" other things that you do.
Things that you are proud of.
Projects you worked on, your portfolio, your websites, your blog, your other social handles, your YouTube videos, your digital store (where you sell digital products), or your eCommerce store (where you sell physical products).
Let's say you are on active on Instagram. The social network only allows you add "ONE" link to your profile.
You'd then use a Link (one single link) to allow visitors to click through and go somewhere (where you want them to go).
How to Create Link In Bio Pages for Free?
ConvertKit Landing Pages for Link In Bio Pages
Other Ways (DIY) to Create Link In Bio Pages
How to Create Link In Bio for Free?
There are several tools out there. I won't be listing out all of them. But there are a few that you should take note of.
Most tools cost money (per month). Be it $9, $19, or whatever/per month — I just don't like to spend. So let's talk about free link in bio tools (or nifty workarounds to DIY Link In Bio).
Free Link In Bio Tools (Or Nifty Ways To DIY Link In Bio)
Shopify's Linkpop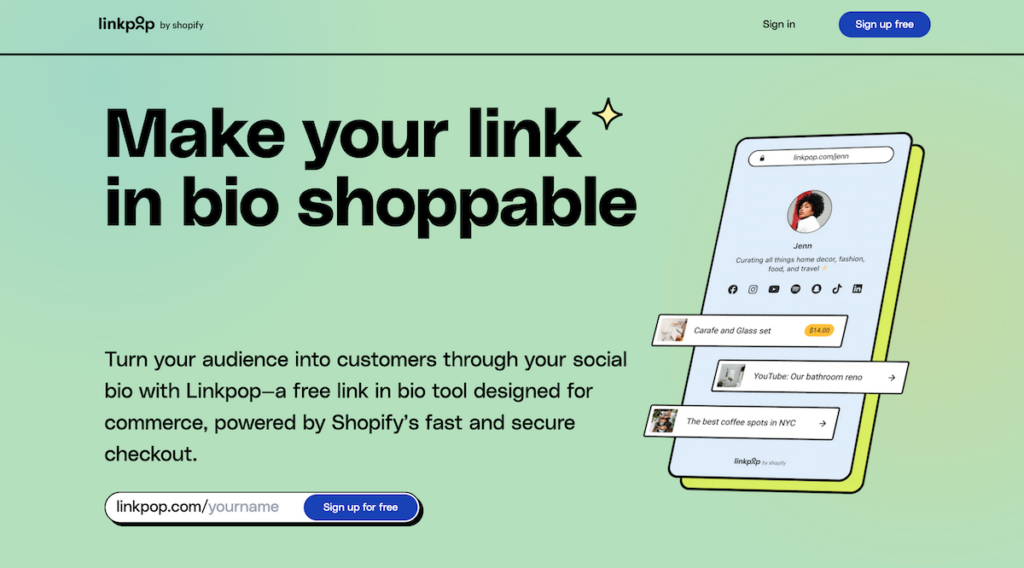 Did you know that Shopify has its own eCommerce-powered Link in Bio tool called Linkpop?
Linkpop, though, is specifically designed for eCommerce — perfect for more than 1.75 million + merchants on Shopify (or those who'd like to get started with Shopify) to showcase their products. A simple way to turn all of your audiences (across social platforms and elsewhere) into raving customers.
But then, as usual, you can use Linkpop to showcase blog articles, videos, digital wallet, merchandise, podcasts, online courses, and more.
Linkpop also has ways for you to monetize your page and also check analytics.
Read:
How to Craft a Link In Bio Page with LinkPop
ConvertKit Link pages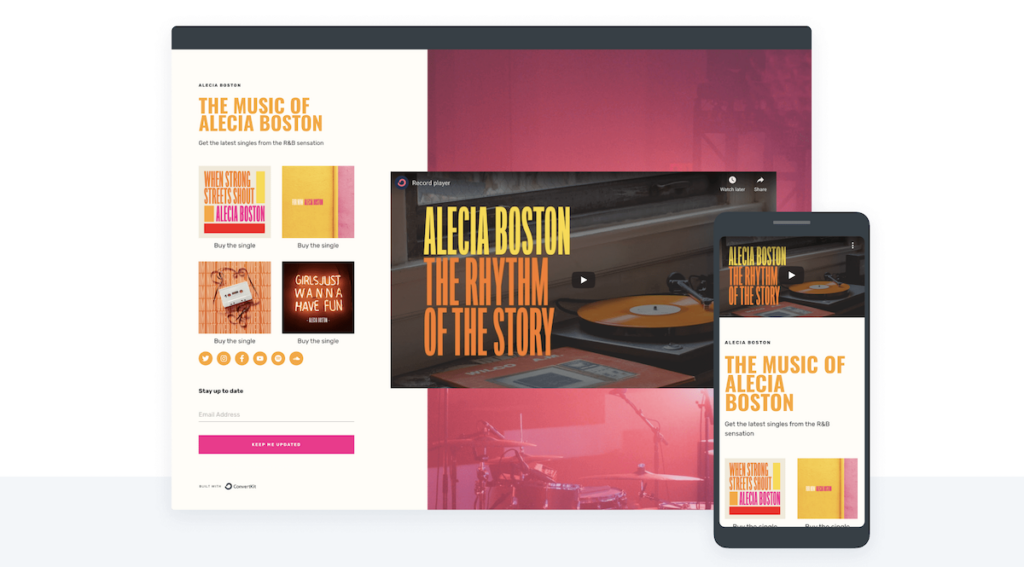 Grab a free ConvertKit account and you'll have your own Link In Bio page (customized to your brand — with whatever you want on that page) within minutes.
ConvertKit even has Link In Bio templates that you can pick and tweak.
While you are here, just in case you are curious, see the ConvertKit Vs Linktree comparision.
It's completely free for you to use. Even if you choose not to use ConvertKit for what it really does best: email marketing and email marketing automation.
Carrd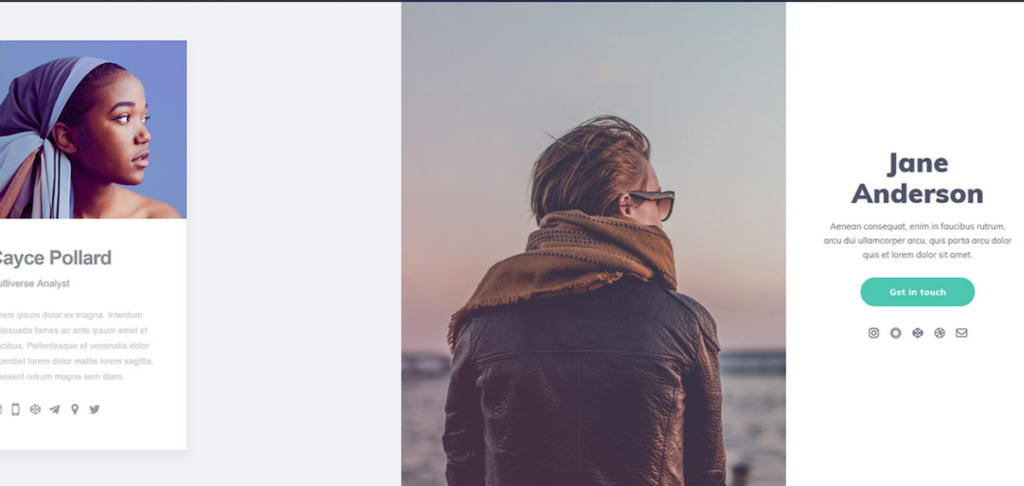 Everyone in the world of Twitter (among other places) loves Carrd. Why? It's truly value for money.
Carrd Is built for simple, one-page, responsible websites and landing pages.
That's it. That's what Carrd is for. The use cases are multiple. But we'll talk about Link In Bio
Start with Carrd, pick any template, design it in a way that looks like a typical "Link In Bio" page (or a simple landing page, which is what Carrd really does best).
You don't even need the premium or paid plans on Carrd to do this.
By the way, there are at least 23+ Nocode website building tools You Could Use (also for Link In Bio Pages).
Other Ways to Create Link In Bio pages [Hack Away Unlimited]
Of course, there are several more ways to do Link In Bio pages.
Here are 13 Link In Bio Tools For Instagram and Beyond
Say you use WordPress, you can use Divi or Elementor to create simple Link In Bio style landing pages. Just like that.
Pick any landing page builder like Unbounce, Leadpages, or Instapage and craft your Link In bio page in minutes.
You could create Link In Bio pages with Webflow as well.
Do you use "Link in Bio" style landing pages on social sites and elsewhere? Do you use Link In Bio tools or do you DIY?
Connect with me on Twitter or LinkedIn and show off. Or join my community at fetchprofits on LinkedIn and talk.