This Crello review isn't paid for. It's been written because you can seriously benefit from it. Seriously, what are we doing with text when more than 50% of our brain processes visuals?
People remember 80% of what they see. We follow directions 323% better with illustrations and text than just without illustrations.
These are all the reasons why images and graphics used for social updates make more impact than those without. It's the reason why your ads perform better with images or videos than without.
But then, I know what you are thinking:
"Oh, thanks for the heads up, Ash. You must realize that we have no budget for graphic designers and we can't really take time out for this. We have a business to run, you see? "
Yes, I see.
Previously, I've written about various ways you could create Facebook ads without breaking the bank for maximum impact for your Facebook ad campaigns.
Good for videos. But wait, what do we do with the regular stuff? Ads, graphics, Infographics, web banners, social banners, Youtube thumbnails, and social updates?
Use Crello.
Crello is an online graphics editor that allows users to create designs in 36 different formats, as well as multi-page presentations, business cards and Facebook carousels.
Crello offers over 12,000 free images including photos, icons, patterns, vectors, frames, shapes, and illustrations (because Depositphotos owns Crello, that's why)
Crello just launched the Crello Animator which makes it incredibly easy to create video designs from static images as well as customized templates.
With the Crello Animator, you can quick turn your static images or graphics into animated graphics and motion videos. You can start with existing templates, start from scratch, add animations on top of regular images or graphics, or do any crazy permutation or combination.
Here's what Crello let's you do:

Create designs in new animated formats – Full HD and Facebook Cover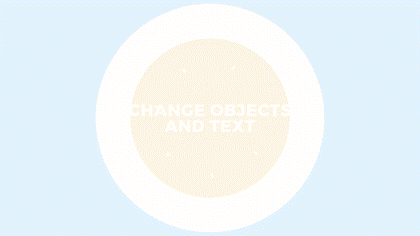 Customize animated templates by adjusting elements of your design – try resizing, moving around or rotating individual units

Add animated objects to your own photos, images from our stock gallery or into any of the animated templates.
Quick tip: Use The Chrome Browser (Support for other browsers coming soon)
The tool provides the following functions:
Add animated icons, emojis, and illustrations to images
Combine photos with video backgrounds for stunning visual effects
Customize Crello's ready-to-use animated templates by adjusting elements
Adapt video designs to various platforms such as Facebook, Instagram, Twitter, blogs etc.
One can create video designs in three sizes: 1080x1080px social media posts, Full HD clips and Facebook cover videos that can be downloaded in an mp4 format.
The Crello Animation Maker provides a collection of professionally designed animated templates, animated icons, illustrations, backgrounds and badges. Crello is an all-in-one online editor that offers various options for engaging content for social media, blogs, and ads.
It is a simple and quick solution for visual content, no design skills needed.
Apart from Crello's brand new animation maker, you can also use Crello to:
Create posts for your regular social updates (across networks)
Whip up image-based social PPC ads, video or animation type ads (for Facebook and others)
Quickly design blog title, blog featured images, and blog graphics.
Email headers, Youtube Channel Art, Facebook Banners, Twitter headers, and Youtube Thumbnails
Web banners & ads
Posters, flyers, presentations, and even business cards.
Visuals enhance memory recall. Visuals kick ass. Visuals are pretty.
Images and graphics will make your social updates stick.
If you can do videos, that's even better. I'd suggest using both videos and images.
Go ahead and check out what Crello can do for you.
How do you create your visual stories, updates, and graphics?