Earlier, I established that Facebook Messenger is a powerful platform that you shouldn't overlook and that you can benefit from the sheer reach and engagement of such a platform.
With more than 1 billion plus users and counting — and given that almost everyone is on the messenger platform — your Facebook messenger chatbot invariably becomes a valuable tool for you to consider for a wide variety of use cases — starting from customer support all the way to help you make sales.
Think of Facebook Messenger chatbots as livechat tools on steroids (with reach thrown in for good measure).
Here are different Facebook messenger use cases that you should seriously consider for your business without ever spending another dime on any sort of usual business resources (like extra staff or special tools):
Distribute your content
If Facebook Messenger is engaging, then it only makes sense to ensure that you are sending out content you produce to your chatbot subscribers (preferably segmented and permission-based).
Your Facebook Messenger bot can be particularly useful to help you request permission to send content, and then actually send content (complete with videos, images, and links to your content) to have your subscribers click through and read what you share.
This works much like your RSS-to-email newsletter campaigns, except that the platform this time is the Facebook messenger.
Spread Awareness & Make them Talk
Can you make a Facebook Messenger Chatbot make people visit restaurants, visit museums, and attend events?
Apparently, you can.
Jam, a Paris-based company, uses a 100% automated Facebook Messenger chatbot using Chatfuel (which uses Artificial Intelligence). Jam helps people search for and partake in unique experiences depending on their individual likes and requirements. All this is done without human intervention.
More than 75% of their total user base has at least one interaction per week with their full-automated chatbot.
Customer support
More than 63% of people are using messenger now more than ever before.
It goes without saying that your Facebook messenger chatbot is a hot recruit for customer support. Facebook messenger chatbots lend themselves as absolutely perfect companions to streamline and automate (or at least semi-automated) your customer support process.
Instead of having to recruit special agents, outsourced staff, or actually hire full-time support staff by the dozens, a single Facebook messenger chatbot can handle many of the initial enquiries all by itself (if you feed it with enough information, that is).
I am not just making this up. The folks at botmakers actually have completely built templates for customer support.
Officially, Facebook reports that The Wall Street Journal reported over 130,000 daily active users acquired in only 14 months of using a Facebook messenger chatbot.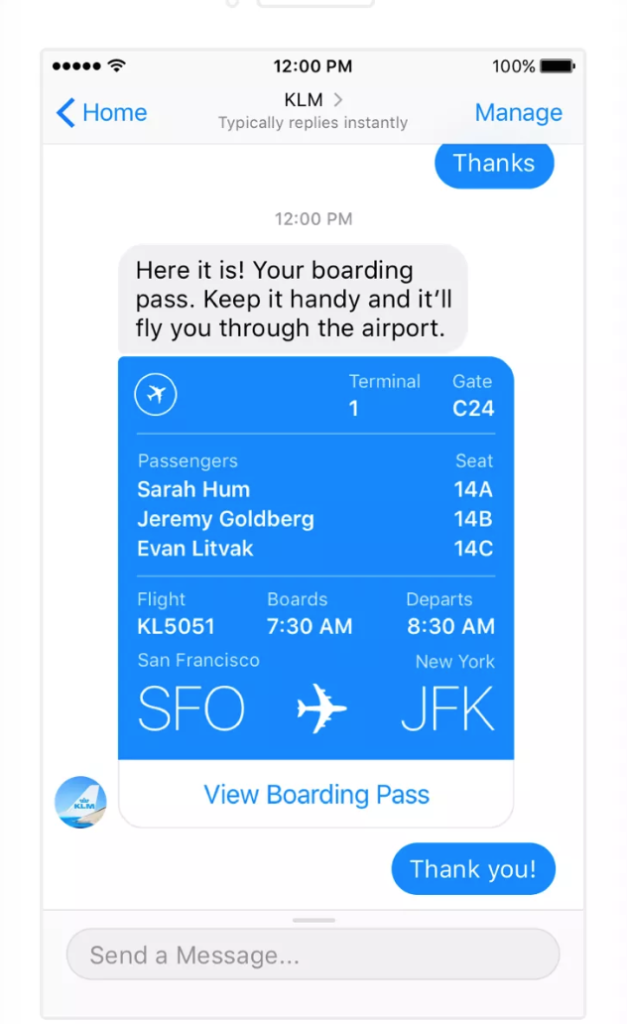 Meanwhile, KLM Airlines saw about 40% increase in customer interactions thanks to using Facebook Messenger chatbots.
Got customers? Use a bot. Period
Talk to sell (anything)
If you have a way to engage and talk to customers while they are on your website, you unquestionably have more chances to sell to your potential customers. That's a fact.
Companies like Lego's "Click to messenger ads" saw a 6X boost in transactions while spending 31% lesser in spend compared to regular conversion-focused ads.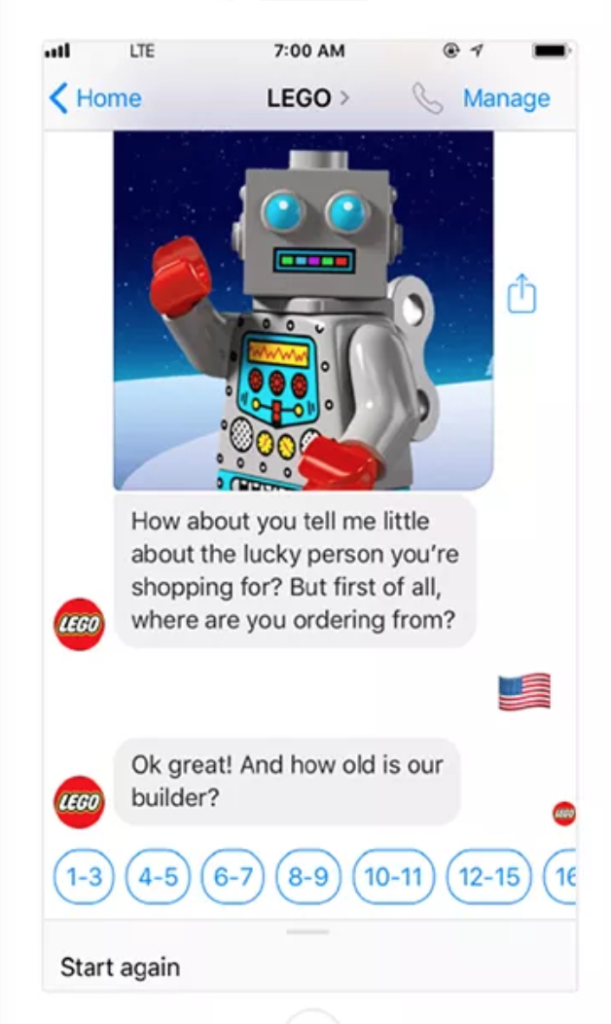 But if you thought that Facebook messenger chatbots are only for brands that sell regular stuff, you are wrong.
Even Mercedes Benz uses Facebook Messenger Chatbots to sell G Class — their super flagship model.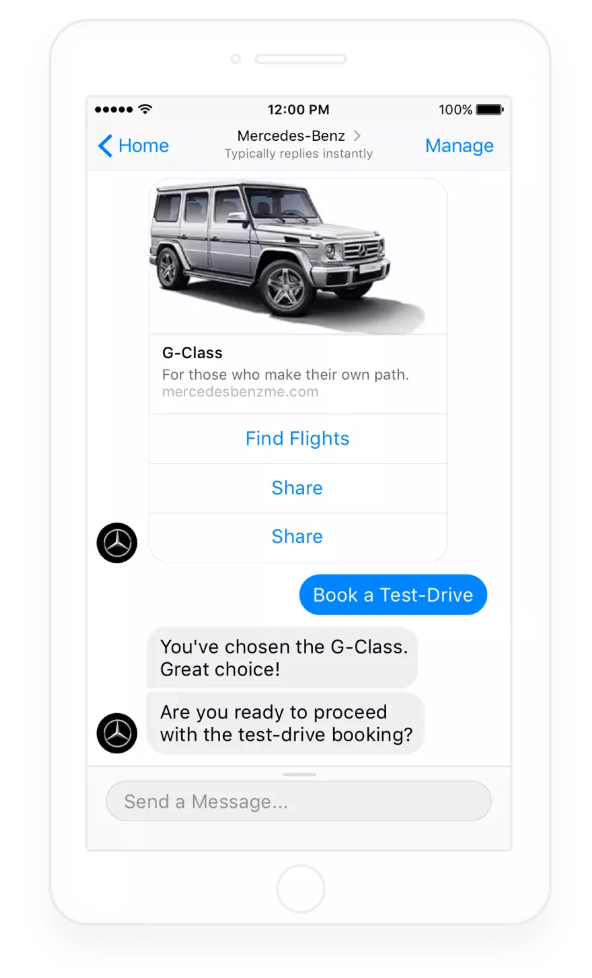 Engage. Talk. Sell – how easy can it get? [ Well, it's still not easy, really]
Also, read:
Facebook Messenger: The Money-maker you are Ignoring
How to Create Facebook Messenger Ads (+ Connect with CRM)
How are you using your Facebook messenger Chatbot? Tell me about it. If not, what's stopping you from using one?