Learn how to increase website speed (WordPress or others).
You owe it to your website and to your business. We all know websites are mandatory but just "any" site won't do.
While websites need a design that converts for business goals, customers of almost all profiles and personas now live on the web — they travel, rove, and they almost developed an inane sense to use mobile first instead of the regular laptops or desktops.
In the middle of all this, it dawned on business owners, medium and large companies, and possibly everyone on the web that speed is of the essence.
Just as it was for cars and electronic gadgets, performance matters.
Bryan Gray helpfully lists out disastrous fallouts of slow-loading websites and how it affects your website performance, User experience, conversions, sales, and so much more.
Website speed not only enhances your website's appeal but also makes it easier and faster to deliver content. Plus, there are obvious benefits with respect to search optimization. It's time you increase your website speed.
Here are some ways on How to Increase WordPress Website Speed and tools you should be considering to make your web pages load faster:
Kinsta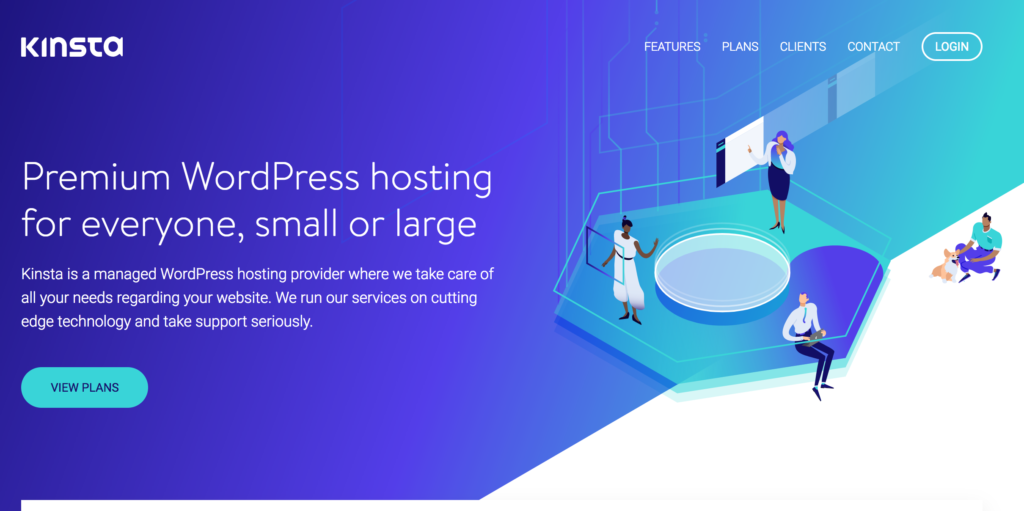 Kinsta is a Managed WordPress Hosting platform and makes your WordPress website live on Google Cloud Platform. Built like a fort and completely secured, Kinsta is the fastest WordPress website hosting we've tested so far (from a user standpoint).
Kinsta provides you with completely free white-glove migrations, a dashboard view of all your WordPress sites, analytics ranging from architecture performance to how your own website is doing, staging environments, CDN, and SSL (free).
FlyWheel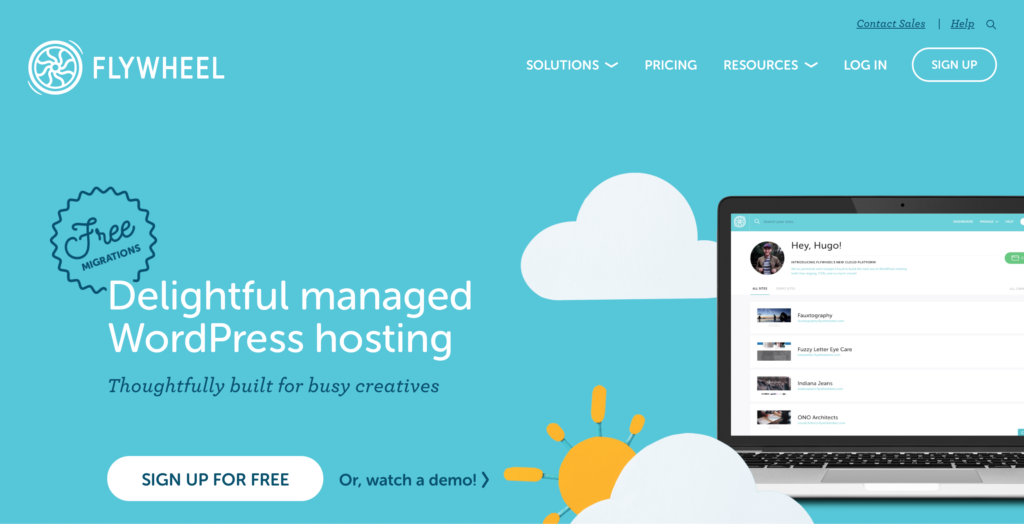 Managed WordPress hosting is one of those incredible finds credited to the popularity of wordpress itself. FlyWheel is currently the fastest (and comparatively affordable) managed wordpress hosting solutions available today. Whether you are a creative agency, design house, web development agency, a hosting provider, or even a small business or individual with a wordpress website, you should consider moving to Flywheel.
Flywheel provides you with Free Migrations, blazing fast speeds (Flywheel website itself oads at 916 milliseconds), a staging area for testing, CDN, multisite options, caching, malware protection, and free malware removal.
Read: Flywheel Hosting Review
WPEngine
It's not a CDN and but's a web hosting platform (CDN is optional) with a huge difference: it owns data centers in the UK,Japan, and the U.S. Your WordPress install doesn't require caching plugins, and uses its own proprietary everchache technology — all built in and managed by them. Not you.
Scoring top points when it comes to the availability of dev tools, scale, storage, speed, security, and top-notch support, WPEngine is one of the best companies to host your website at.
Amazon Web Services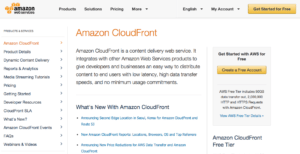 Amazon Cloud Front is perhaps one of the most popular CDN services available to everyone today and it boasts of high transfer speeds, low latency, automatic device detection, geo targeting, cache behaviours, Cross Origin Resource Sharing (CORS), HTTP cookies, Query string parameters, and a lot more.
While it might sound all that complicated, the technology works from inside the hood. For a business owner or a website owner looking for faster loading websites, all this magic just goes to work.
Cloudways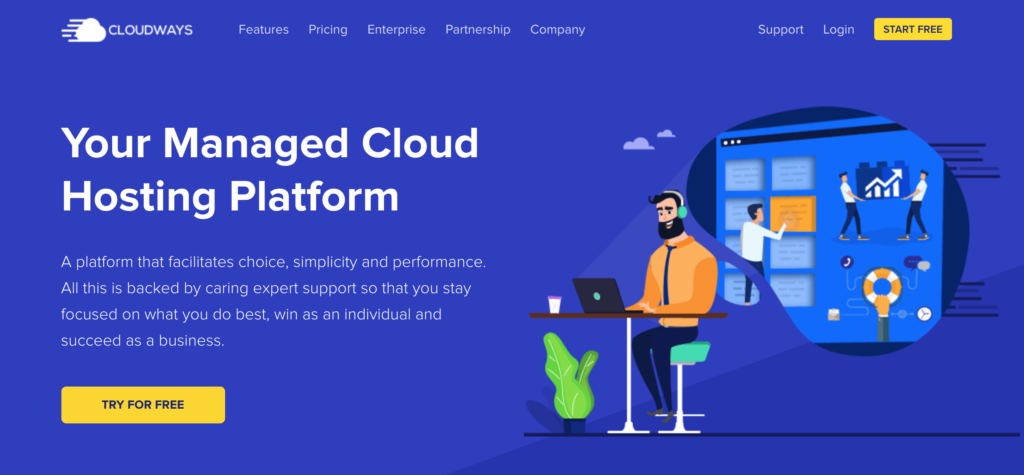 Performance, speed, choice, control, collaboration, and expert support. Time and again, Cloudways has proved to be a fantastic platform for those who seek control and choice when it comes to high-performance sites on WordPress (along with Magento, Drupal, and Joomla). Cloudways allows you server deployment with choice (pick your choice from Linode, AWS, Google Cloud, Vultr, and Digital Ocean).
Plus, for a single account (all plans), you get multiple add-ons and features such as RackSpace add-on, CloudwaysBot, multiple projects, SSH and SFTP access, Git Integration, dedicated Staging (and live) areas for making changes to your site and more.
10Web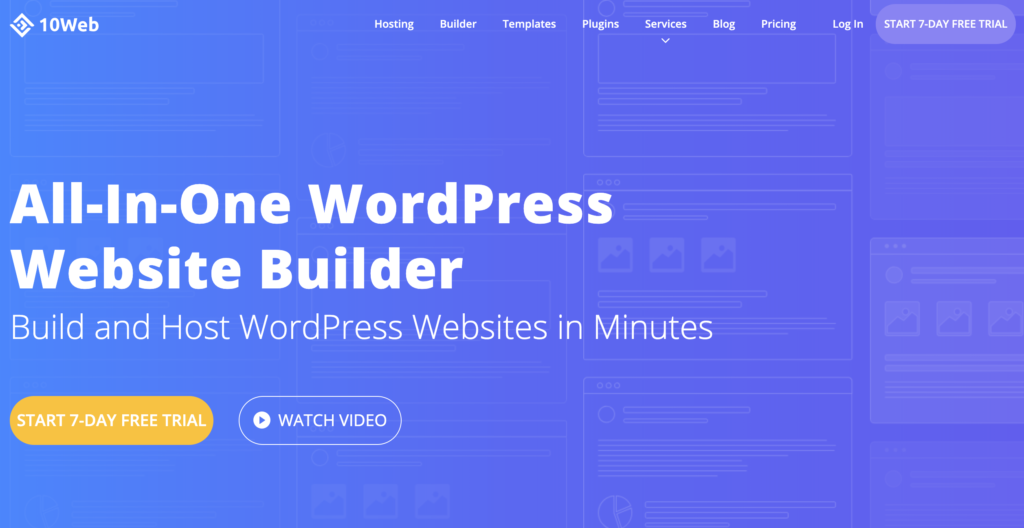 If you were looking for more bang for the buck, you'd want to check out what the 10Web platform has in store for you. 10Web provides you a platform to host your WordPress website on Google Cloud Infrastructure.
With 10Web, you also get several other perks with your account such as the ability to manage several WordPress websites, over 50+ premium plugins, a website builder, direct compatibility with the Elementor Plugin, several WordPress templates to get a start with, and more.
Insapsula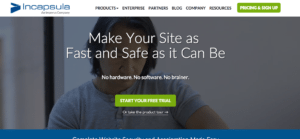 What if you have more on your "I am so concerned about this" list than just web speed? What about Internet security? Protection from DDOS attacks? Is there a way you can get a CDN that also has an equal focus on security? With Incapsula, you very well can.
Incapsula is a CDN network too but it also provides your website with features to help you to counter DDOS attacks, deploy load balancing & failover, and many other features.
All inbound traffic to your website is routed through Incapsula's CDN which filters traffic checking for Malware, attacks, and hacking attempts. Meanwhile, your site itself is plugging into Incapsula's CDN which accelerates your site's performance.
MaxCDN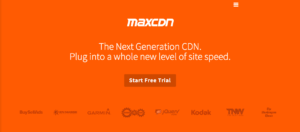 MaxCDN uses its own proprietary MaxArchitecture with MaxPops, MultiPath Network, and FastStack to power your website speeds. Some of the best features of MaxCDN are its real time reporting and analytics engines that give you instant, real-time data for you to make informed decisions from.
It allows for complete automation along with integration with their API and GitHub. With MaxCDN's EdgeRules, you can control content delivery on your own.
The solution is built for advertising, gaming, publishing, software deployment, and more.
Cloudflare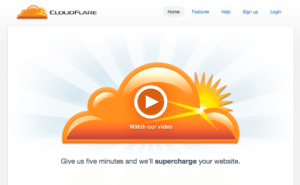 For any average website, Cloudflare is probably the easiest CDN network to hook on to. It's quick, and the setup is instant. Websites hosted on Cloudflare load at least twice as fast while using about 60% less bandwidth and 65% fewer server requests.
Cloudflare also has tons of security features built in to protect your site. Meanwhile, the CDN network makes it easy for integration with WordPress – one of the most popular Content Management Systems in the world today – using a plugin.
Akamai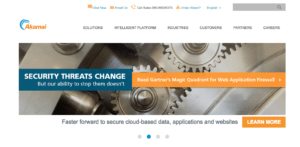 Akamai is an established multi-service player with solutions ranging from website performance to solutions for network operators, services and support operations, media delivery solutions, and cloud networking solutions. On the content delivery front, Akamai provides IP Application acceleration, web application, acceleration, global traffic management, Fast DNS services, and dynamic site acceleration.
Although the pricing is not as straightforward as the rest of its counterparts, it's certainly a long-standing and established vendor you can depend on for managing your website performance and security needs.
RackSpace Cloud Files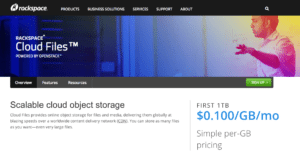 RackSpace partners with Akamai (above) and provides you with a CDN service backed by RackSpace's famous "paranoid customer support". Using more than 200 global edge locations around the world, your website visitors are fed with pages faster than normal. Its CDN caches your content for maximum acceleration.
Meanwhile, there are no additional charges, no contracts, and no minimum usage. Rackspace also supports SSL, CNAME, and provides Edge Purge.
CacheFly
If companies like Microsoft, Bank of America, and Adobe use a particular CDN network, would you like to use it too? You can, with CacheFly. The company has a rock-solid reputation and allows you to deliver your content (including images, video, audio, CSS, and more) up to 10 times faster than any other network. You have a 100% guarantee or you can take your money back.
Of course, depending on your actual needs, you can choose from optimized and focused services such as Video delivery, Podcast delivery, website performance, software distribution, and more.
The need for speed is evident. How fast does your website load? What are you doing about it?