Sell Courses On Udemy? The Social Media school of whack loves to tell you that you should. Udemy will love it, if you do.
But the question is this: Should you?
If you are a content creator or course creator, you'd have often thought about whether or not you should sell your courses on Udemy.
Good question
As of May 2022, Udemy has had more than 52 million students, more than 196,000 courses, and 68,000+ course instructors teaching courses in over 75 languages.
That's huge, if you think about it.
Hence, you'd think: why not?
You should not. I'll tell you why you shouldn't with my own story in a little while.
For now, just understand this: Just because something is big, popular, and well-known doesn't mean it is a good place for you to sell your courses.
The dark belly of selling courses on Udemy is still unexplored (surprisingly) and often not told.
Sell Courses On Udemy: Good idea or are you being an Idiot?
Technical answer to that question: Yes, you can sell on Udemy.
Speaking from experience, however, I was an idiot (and I don't want you to be). I would highly recommend NOT to sell courses on Udemy because it doesn't make any business sense.
While Udemy gives you the platform required to set up courses and also the reach and the market required to help you sell your courses or to promote your courses, that's all that Udemy actually gives you.
Whatever it gives, it takes more of it back from you (including your soul).
Given the statistics of udemy and Udemy's size, it only makes sense for content creators to automatically think and presume that it is the best platform for you to start selling courses.
Here's the clincher: Udemy undercuts your course prices.
Let's take an example of my own course on freelancing. Long time ago (2017-2019), I launched a course on freelancing on Udemy at about $39.


As soon as I launched, here's what Udemy does.
Udemy actually sells it for about $10 as a part of an ongoing promotion (that technically never ends).
So, for as long as the course is live on the platform, it keeps getting listed for around $10 or less. Sometimes, for a lot less than $10.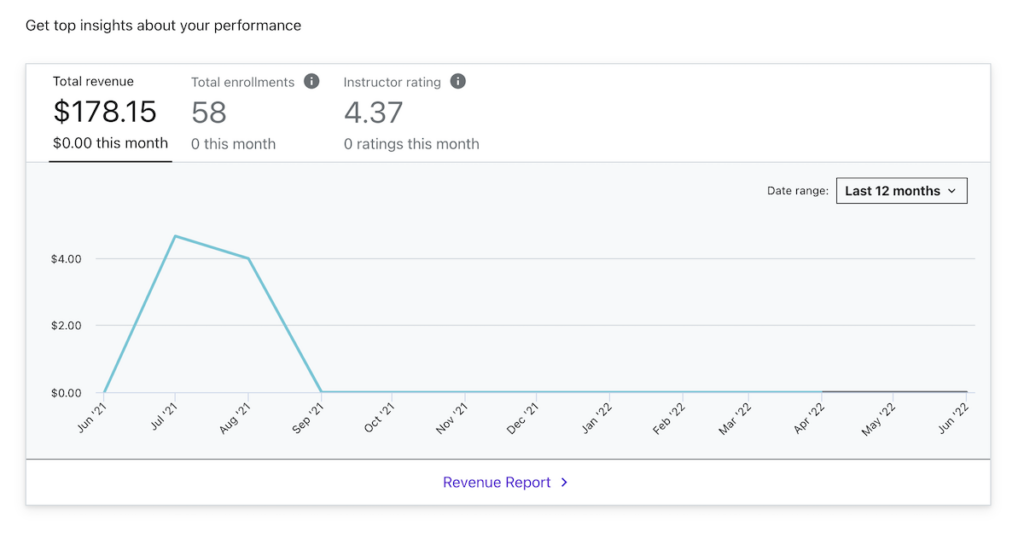 If and when a sale happens, Udemy almost takes 80 to 90% of the course sale price (which is somewhere around $5 to $10 — depending on the time of the year, the promotion(s) the course has been a part of, and so on).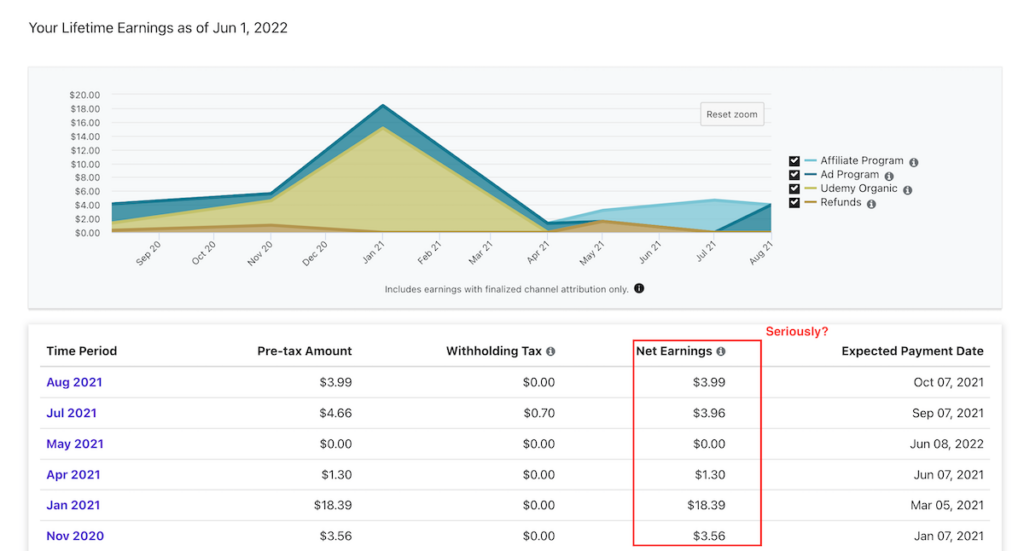 In the end, If a sale goes through and after Udemy's cut, I'd get anywhere from $1 or $2.
TL;DR: If I list my online course at $39, I'd only get $1 or $3 when a sale goes through.
Why I think Udemy Is Not Good For Us? [& Why I Hate Udemy]
There's an upper limit to just how much you can price your online courses. Last I heard, it was $39 per course.
Udemy almost always undercuts the actual course price and sells your own course for anywhere from zero dollars to $5 or $8 or $10.
There's no chance of any personal branding or corporate branding for your courses. Everything looks and feels like Udemy. There's no question about that.
Even if Udemy promises you "promotions" and "reach", your online course (as per the category the course is in) is already one of the many similar courses.
You don't have control on who signs up for your courses. You'd also have no way to communicate with your students/customers, send them emails, or have any sort of open communication system with your own customers.
That reminds me: none of these people who sign up for your courses online on Udemy are your customers; they are all Udemy's customers.
While I totally agree that Udemy can actually democratize how easily you can put up an online course and help you reach out millions of potential customers worldwide, this isn't content creator or a course creator should be looking at.
Thinking of online course ideas, validating courses, coming up with course content itself, uploading courses, managing courses, promoting courses and selling online courses — none of these is easy.
Given all the time that we spend on doing all of the above, if you were to not get what your course is worth, what is the point in taking all this effort to become course creator?
I don't know about you but would you be happy selling things for 1 or dollars for an online course?
Tell me: What is the worth of your time? What is your ongoing hourly rate? What's your retainer, per month? What would you be making today selling services, instead of creating a course?
All that effort, the time spent, the agony of creating courses, and the challenges you face as a course creator.
What does it all boil down to?
Do all of that math and tell me if you'd be happy with what Udemy pays you?
Alternatives to Udemy
The only appeal Udemy banks on is that maybe just too daunted to think of managing and selling online courses.
Udemy's promise: Just upload online courses and we'll push, prompte, and market your course for you.
Or, Udemy is counting on your laziness.
You don't need to pay a penny for any platform. If you want to sell online courses for $199 and keep all of it, you can.
For online courses, here are some of the best platforms I know (and those that you should consider):
To a certain degree, you can also try Gumroad, WordPress LMS options, and so on.
I don't know about you, but I am not going to sell my courses to get a measly $1 or $2 for my time and effort. I'd rather give away my course content for free instead. Or not sell courses at all.
For now, I use Payhip for my online store front. Get my freebies and online courses now.
Watch this video on how to use Payhip for Online Courses

Tell me what you think about Udemy?
Join my community on LinkedIn, follow me on Twitter, or connect with me on LinkedIn. Watch my videos on YouTube.
Follow on LinkedIn