Looking for Gumroad alternatives? It's time you do so. Not just for the platform features or reasons pertaining to software, but a lot more.
Update: As on Dec 20, 2022, Gumroad just increased its pricing to 10%. This gives content creators and entrepreneurs even more reasons to consider some of these Gumroad alternatives.
Note: I specifically don't mention WordPress LMS route not because it's not worthy or doable but only because the costs go up through the roof. We are all trying to keep the costs down here. Period.

For one, there's been that hideous Gumroad redesign — it's a "take it or leave it" proposition as far as "design goes". How this redesign affects your conversions as a Gumroad seller is something else (and no one knows for sure).

Second, the Gumroad Meltdown. Let's just say there've been some issues (and it's above my pay grade or beyond my access to know exactly what happened).

According to Menegus of Endgadget, Gumroad ( the "sell anything" platform — which is not exactly a platform that sells you "anything") has been increasingly "evasive".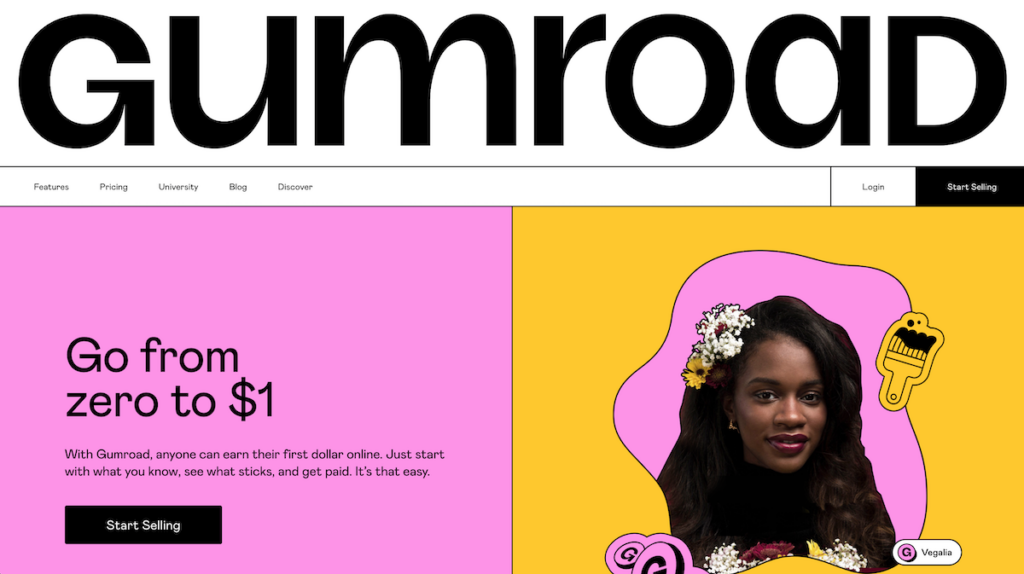 I'd add that Gumroad has been increasingly drifting (here, there, and nowhere) and has been defensive as well.
In a seemingly innocuous tweet, Brian "Fox" Brown — Cartoonist, New York Times Best Seller, Eisner Winner, and illustrator — mentioned that Brian had to part ways because of the direction Gumroad was going.
Which opened a can of worms…
In summary, This is what menegus writes:
"Gumroad, shot back the next day denying it had plans to enter the controversial crypto-collecting space, and has since attacked detractors from its corporate account, provided conflicting information and alienated a growing portion of the artist community it serves. How did it get so bad?"
After that, there's a lot of "light and sound" show happening there, and I won't get into that.
In a nutshell, here are the problems with Gumroad:
Gumroad seems to want to get off into different directions (might or might not sit well with you)
The Gumroad redesign will affect your conversions and ruin your chances of making money. This is on top of leaving a bad aftertaste for your own storefront on Gumroad.
Gumroad is not free; In fact, it's expensive (not many people know that). Most people sign up, spend years, sell products, and realize just how much money they parted with later. Read more about Gumroad Pricing (and how Payhip — a great alternative to Gumroad — compares).
You can't sell "everything" with Gumroad. There are restrictions.
You can't sell physical products.
If you wanted to sell an online course, for instance, the final product that your customers will see is not what most students or customers would expect (everything is lumped together and sent as an email).

As a content creator, entrepreneur, or a blogger — and if you wanted to sell digital products, sell software, sell online courses, start a membership site, or sell your services, there are plenty of Gumroad alternatives, of course (many are better than Gumroad, and that's great news).
Assuming you are already sold on the benefits of selling online courses and digital products, What you need is affordable, dependable, trust worthy platforms with non-negotiable platform features.
So, let's save time and get right down to Gumroad alternatives:
Payhip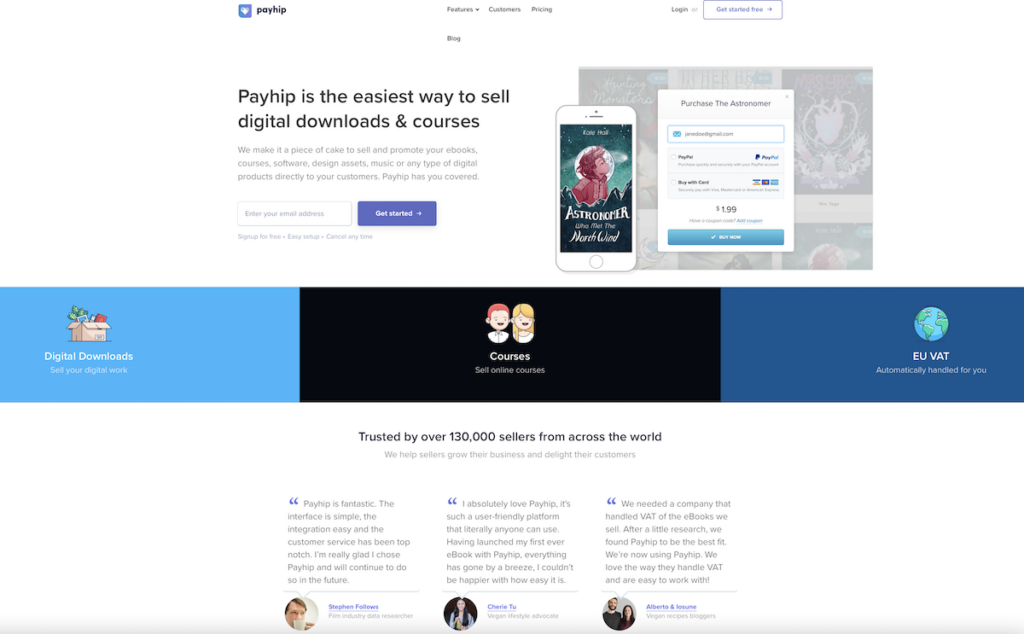 Payhip is the smartest and the best alternative to Gumroad. Payhip is also what I am currently using for selling my own courses (at least, whatever I want to sell or give away).
Payhip comes in when you want to compare digital sales platforms — apples to apples. Payhip is cheaper (if you are on the free plan) and you pay zero fees if you sign up to their paid plans. Further, Payhip has tons of features (as good as the full-featured and well-known platforms below).
A fully-featured online sales platform that takes care of taxes, payments, course delivery, membership sites, or selling services? I am impressed.
Payhip provides you with:
Coupons, social coupons, and more.
Cross-selling and Upselling
Completely customizable storefront (including landing pages for each product)
Proper course delivery (unlike Gumroad)
Integration with MailChimp (and others through Zapier)
Learn More:
How Payhip and Gumroad differ when it comes to features [With examples].
How Gumroad Vs Payhip pricing differs (and how Gumroad is expensive).
How to Sell Courses [along with Digital Downloads and others] With Payhip
Podia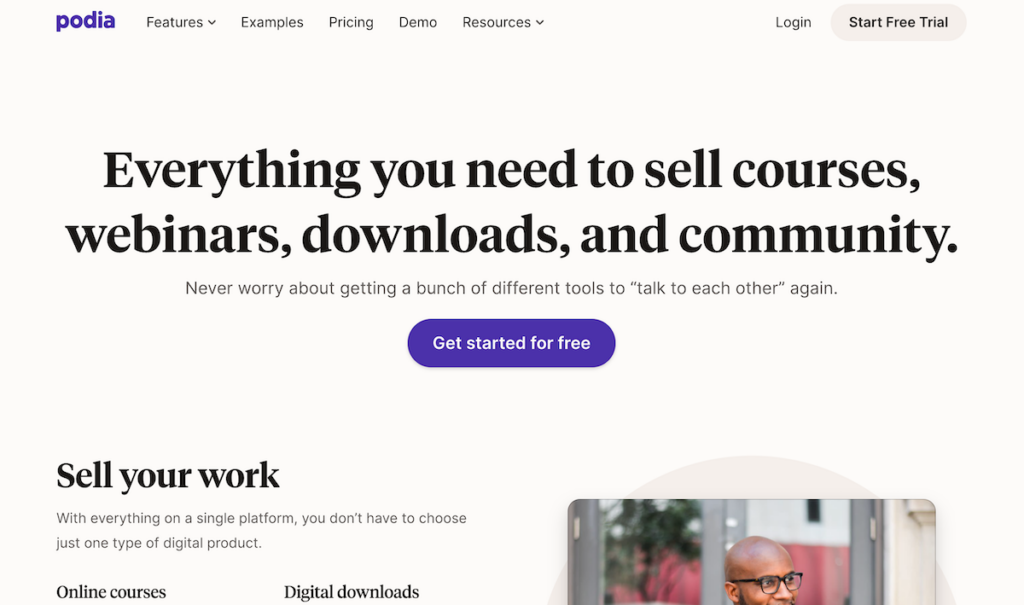 Some of us don't like the idea of a digital sales platform or an online eCommerce platform biting away at a percentage of earnings, like Gumroad does (and Payhip does as well, as long as you are on the free plan).
Plus, some of us want more to sell our digital products — eBooks, online courses, memberships, and so on.

That's when Podia comes in. It's a simple, pay-for-access online platform to sell digital products (including workshops, pay-for-access live streams, coaching, and so on).
Podia comes loaded with features (that you'd have to otherwise pay for). For instance, you can use Podia's email marketing feature instead of having to use MailChimp, ConvertKit, or Drip.

Use Podia's LiveChat instead of spending on live chat tools additionally.

Podia also has features such as:
Customizable storefront (along with landing pages for each product)
Community-building features
Upselling, Cross-selling, and more
Coupons
Integration with MailChimp or Convertkit (and others through Zapier)
Affiliate marketing features
Email list-building features
Neat and minimalistic Product Embeds (that you can embed within blog posts or elsewhere).
Superior checkout experience
Amazing Support
Learn More:
How to Choose between Online Course Platforms
Thinkific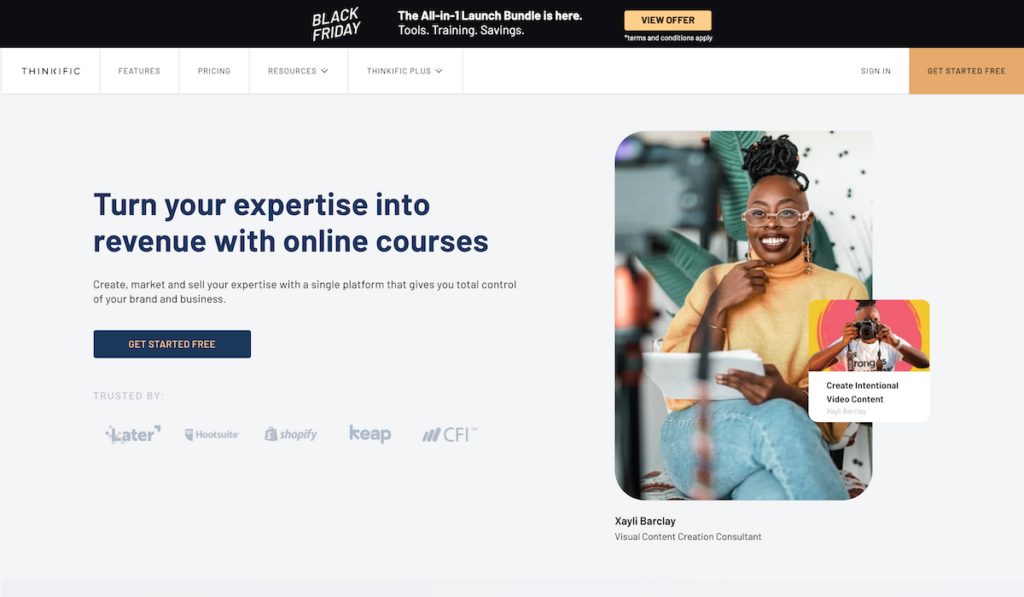 Thinkific has been around for a while and is one of most trusted names when it comes to online courses and memberships.
Recently, Thinkific announced 100M online course enrollments on its platform, received a $22 million funding from Rhino Ventures, and also launched the new Thinkific App Store to help you grow your online course business on steroids.
Thinkific comes with all the features you'd come to expect (and they play nice). For instance, you get:
Customizable storefront, along with landing pages (for each product).
Thinkific Performance Checkout
Website themes and advanced customization.
Affiliate marketing features
Complete scalability (from zero to a million+)
Live lessons and cohorts
Progress tracking for courses
Assessments, Skill Quizzes, and certifications
Communities
Industry-leading support
Open API, Ready-made integrations, and more
Learn More:
Tips From Successful Online Course Creators Making $20,000+ Per Month
From The Pros: The Most Effective Ways To Sell Digital Products
There are many other digital sales platforms, eCommerce platforms that enable you to sell digital products or memberships, and so on.
If I were to choose from them all, these Gumroad alternatives would be the three I'd bet a million dollars on.
Heck, I'd even borrow to pay for these platforms, and try to grow my online course business, membership business, or a business that depends on selling digital products.
Strikingly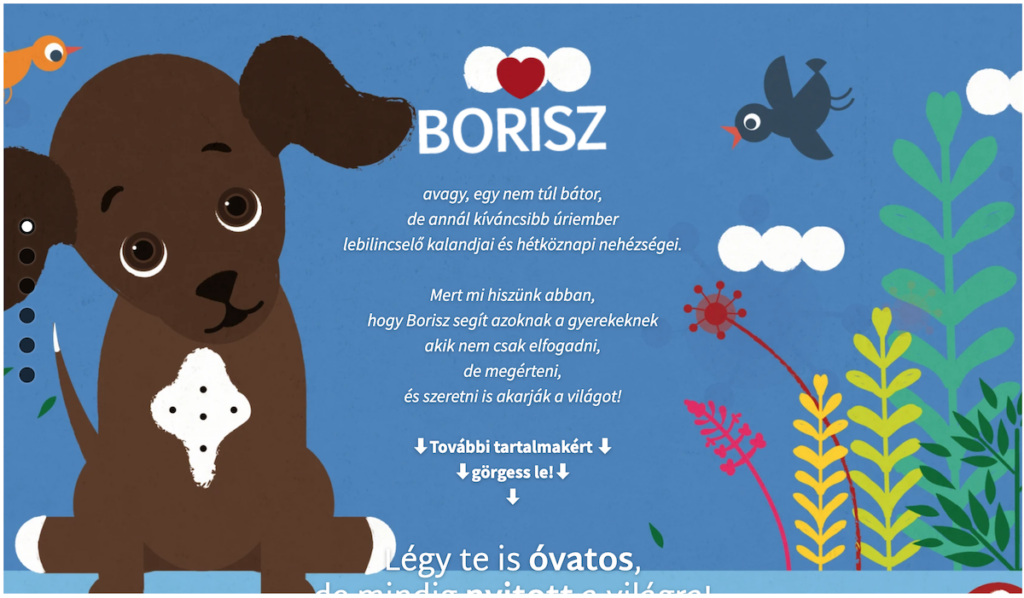 Most people know Strikingly as a nocode website builder. It is. But it's also much more than that.
Did you know that you can sell your services and digital products directly on a Strikingly website?
Apart from that, Strikingly is inexpensive but provides you with quick start templates (no need to waste time with design).
Plus, you get hosting that scales with your growth, audience building features (such as email newsletters, popups, mailing lists, and more).
Grab my digital marketing freebies (free online courses and free eBooks), hosted on Payhip.
Shopify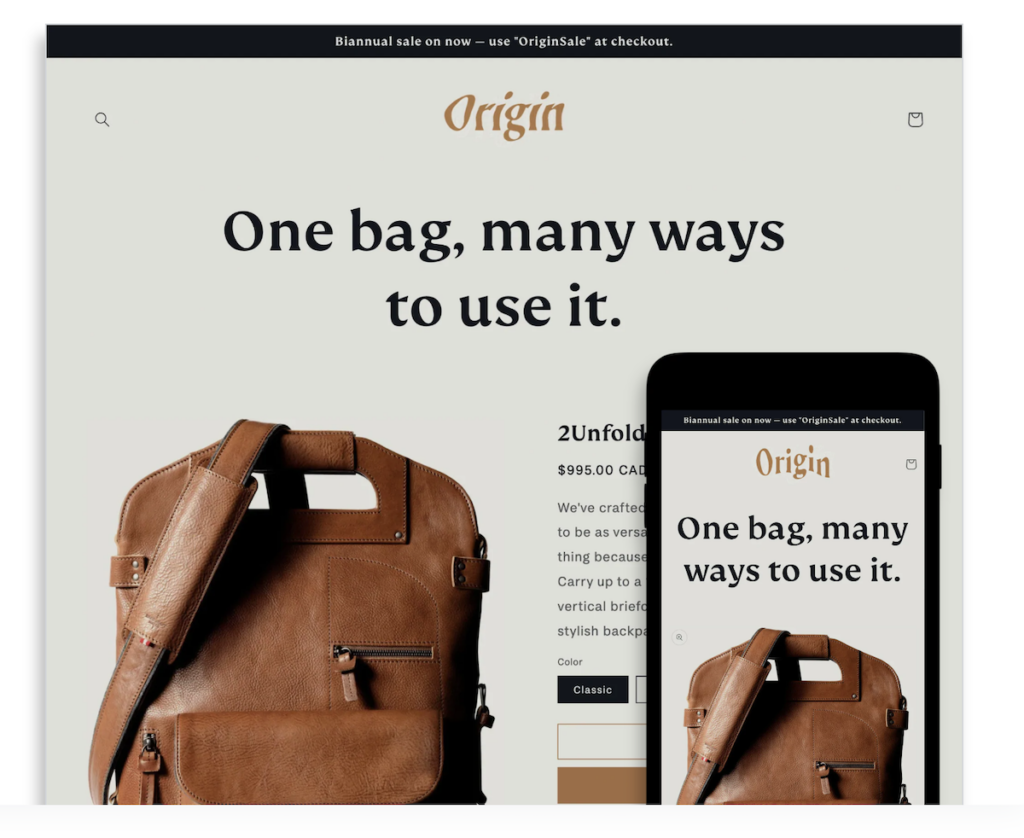 You might not think of Shopify for selling courses, selling digital products, and for selling memberships. You'd be wrong if you thought that Shopify can't handle it.
Short answer: Shopify can deliver. If you are willing to add a few apps to help you get what you want.
The right Shopify theme, a few apps to sell courses/digital products/memberships and so on — you'd be good to go.
Of course, Shopify comes with its own humongous list of apps for almost everything, robust infrastructure, modern checkout methods, and so on.
Convertkit Commerce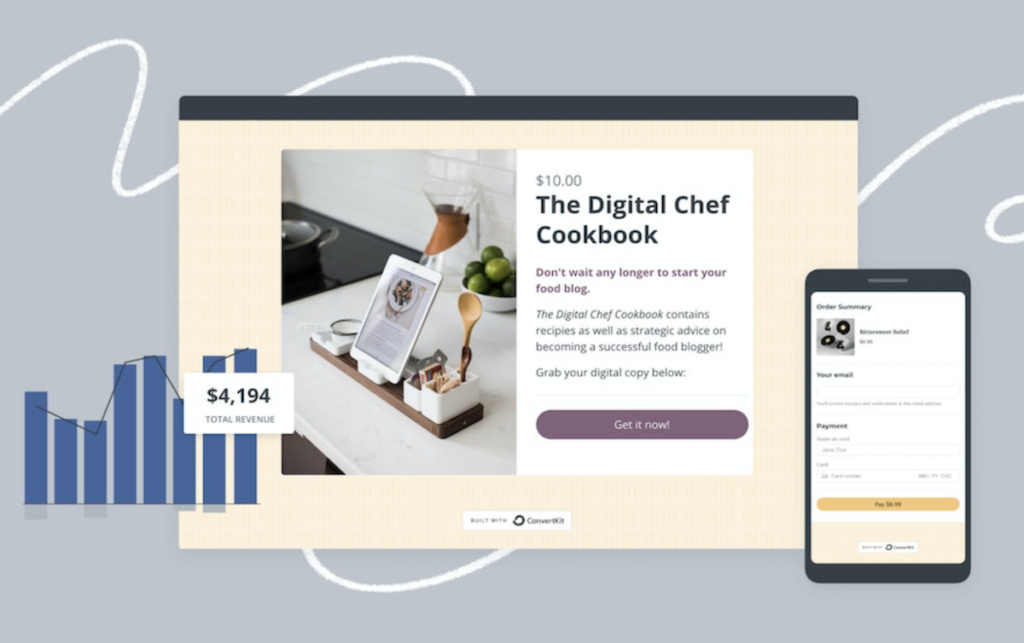 We all know Convertkit as a creator-friendly email marketing automation solution.
But there's also Convertkit commerce — a way for you to sell digital products while still using the multiple-benefits that Convertkit comes with, including:
Low transaction fees
Sell any type of digital products (including Tip Jars for creators, paid newsletters, and sponsorships)
Email broadcasts
Email marketing automation sequences
Landing pages
Lead generation forms
Easy email marketing templates
Customer tagging
Subscriber and customer segmentation
Dynamic Personalization, and
Reporting.
If you want the benefit of using powerful email marketing features, lead generation features, and the ability to sell digital products, you can consider Convertkit as well.
Read:
Alternative to Gumroad: Selling Digital products with Converkit Commerce
Subscribie
If you have services you provide as subscriptions or if you have subscription plans for providing services, there are several ways you could make it happen for you. One way is to sell services with simple Stripe links.
Use the likes of Payhip, Podia and setup subscription plans.
Or, use Subscribie: It's a simple and an amazing way to create subscription plans as well. With Subscribie, all you do is create packages for customers to purchase (dedicated pages or embed this on your own web pages), customers pay you.
Taxes (such as GST, VAT) are handled for you along with complete subscription management options.
Which of these Gumroad alternatives would you pick, and why? Let me know by joining my community on LinkedIn.