WPEngine is a leading provider of eCommerce solutions for small and medium-sized businesses. But is WPEngine's Best eCommerce solution the solution you need?Let's find out 👇
So, you have Shopify and BigCommerce. You have Simvoly and SquareSpace. You also have Wix.
How do you make the choice? It's hard, and that's why you don't make that decision now.
Instead of wasting time looking for the best eCommerce solution, the smarter thing to do is to "start now".
Best known for their managed hosting services, WPEngine has developed an outsized reputation as the best choice in the managed web hosting hosting space (They also recently acquired Flywheel, but that's for another day).
The company's goal is to provide high-quality WordPress hosting with efficient processes and affordable pricing plans, notwithstanding top-notch customer service .
However, we aren't going deep into WPEngine's hosting at all. Instead, we'll take a sneak peek into WPEngine's eCommerce solution
eCommerce DIY Store Creation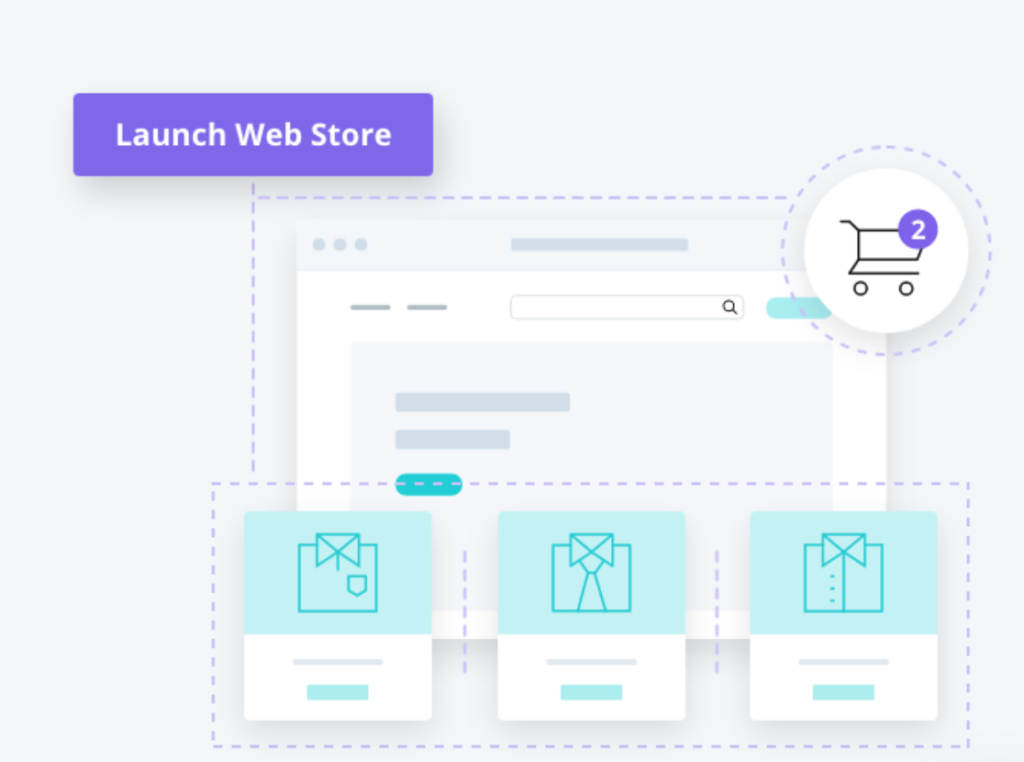 WPEngine's eCommerce solution is a DIY shop builder that offers you everything you need to start your own online store.
You can choose from several beautiful themes, customize the look and feel with colors, images and fonts of your choosing.
To save time in creating products for sale on your site, WPEngine provides a quick setup wizard, ready-to-use store eCommerce themes, and drag-and-drop tools that let you add content and products to your site in seconds.
That's at. A few clicks and your eCommerce site is live on one of the best WordPress hosting solutions in the market today.
Launch Quickly, To Allow For Profitable work After
I am a huge advocate in launching quickly and tweaking, changing later. I also don't believe in anything fancy.
A simple, no-hassle, reliable, safe, and secure eCommerce solution is all you need. You should be able to launch in minutes. Period.
Why, you ask?
Because there's a lot of back-breaking work you need to do to succeed with eCommerce.
Building, creating Websites is only 1/4th of the store. Here's the rest of the eCommerce story.
Sell more with Instant store search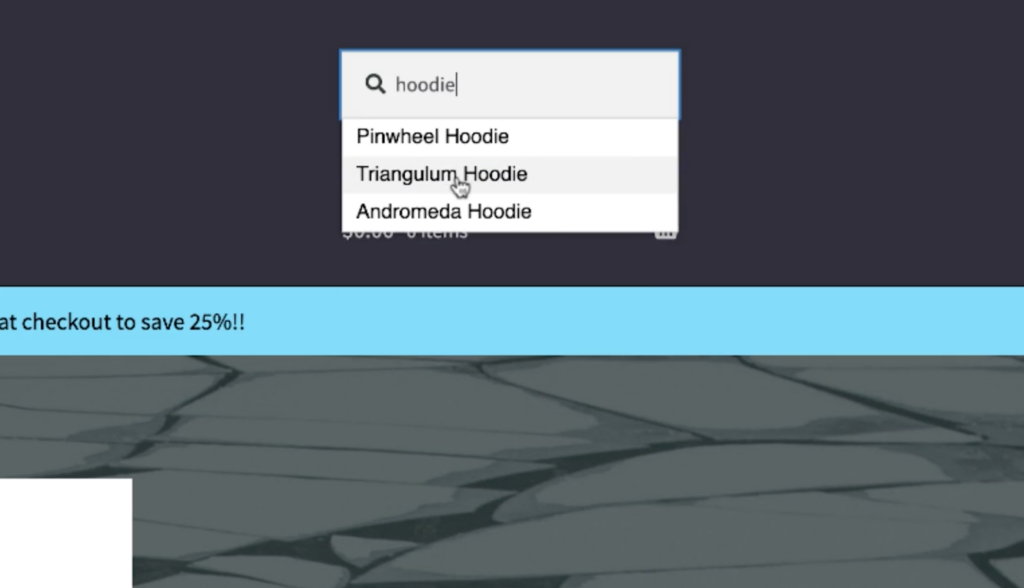 Did you know that you can boost your conversion rates by a whopping 18% without batting an eye lid just by instant eCommerce store search?
Yeah, there's that.
The WPEngine's eCommerce suite comes with ElasticPress to provide instant search results that showcase the most valuable & relevant products on your eCommerce store.
Impress shoppers (and increase conversion rates) with features like autocomplete & "did you mean?" Build a better shopping experience at a fraction of the cost of other platforms.
Content + Commerce: Your Super power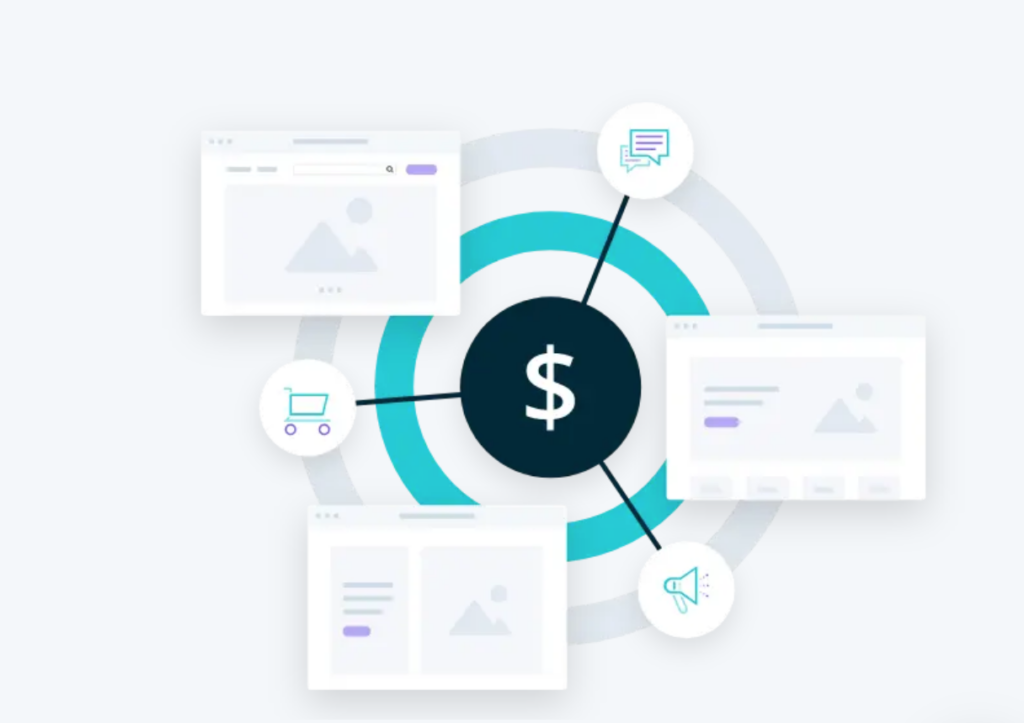 Businesses that use content marketing generate 6X higher conversion rates (more traffic, more leads, more sales) than those without anything.
The problem with most eCommerce stores today? There's absolutely zero focus on content strategy. Or, there's this mix-and-match, trial-and-error, "Yeah, man! Whatever we can…" half-baked content strategy that's actually loss-making (not just zero).
For long-term results, your focus should be on trying to grow your eCommerce business with an unflinching focus on content.
Love formulae? Here's how it is: Content + eCommerce = Profits ($$$$)
If you have an eCommerce site, you'll also need a content site (on the same domain) or even satellite sites that push traffic to your eCommerce site that to generate buzz around your products and promotions.
Note: With WPEngine's Professional plan, you get three sites you can use for your store, your blog, or any other type of site imaginable.
Speed & Security
WordPress is popular and that's also the reason why it's vulnerable. According to Kinsta,
Sucuri, a security plugin, reports 90% of its cleanup requests in 2018 were from WordPress.
There's more:
The most common WordPress malware infections are backdoors, drive-by downloads, pharma hacks, malicious redirects, and stolen passwords.
According to various sources, again thanks to Kinsta:
Your eCommerce store is hosted on industry-leading infrastructure optimized for site speed, security, and scalability.
WPEngine automatically keeps your site & plugins up to date so you always have the latest security benefits available for your online store.
Free Site Migration
WPEngine's Free migration plugin has been downloaded more than 656,000+ times. For a free migration WordPress plugin, that's impressive.
Ever heard of "One Switch, multiple benefits"? WPEngine's Free Migration plugin helps you automatically migrate your existing store in minutes.
The automated migration plugin makes moving your existing store to WP Engine easy.
Install WPEngine Free migration plugin on your existing store,
Authorize the transfer, and
Instantly move your store to WP Engine.
The WPEngine's legendary support won't let you down, just in case you need help. Their 24x7x365 support is always there to help.
Your eCommerce store, Your Data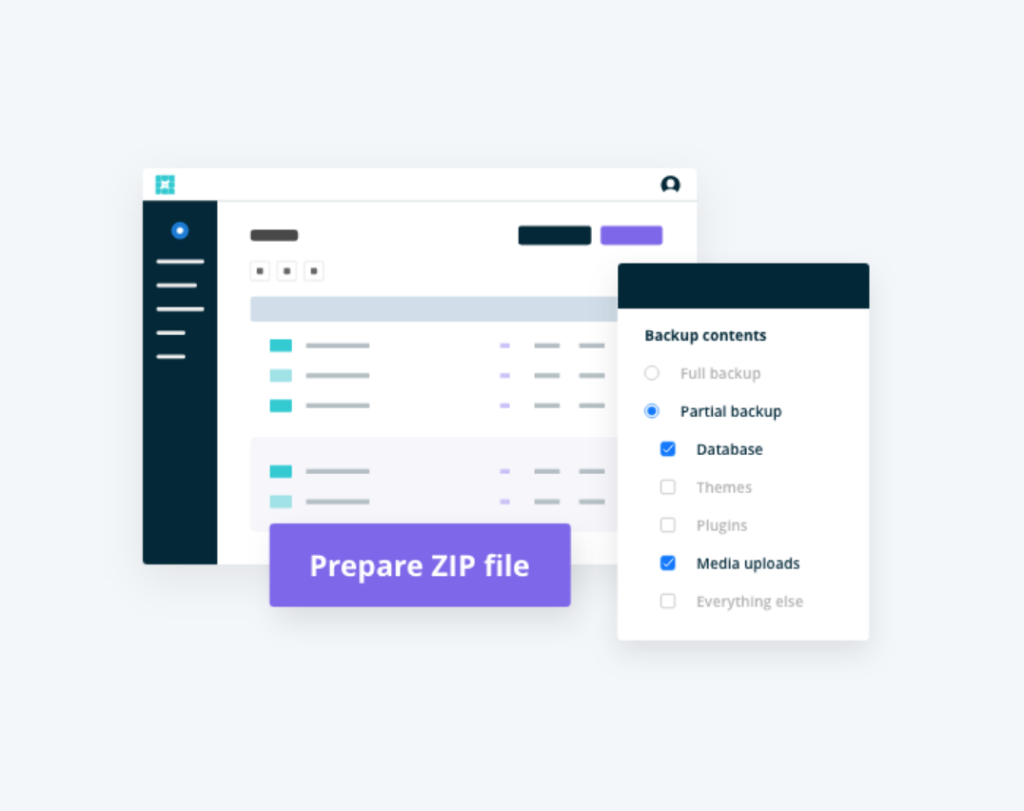 40% of the web is powered by WordPress (making it the really popular girl in town).
Whatever happens down the line, you don't want to lose your data, let your data be screwed over, hacked into, or leaked. At all times, no matter what, your data is gold. Your eCommerce store is an asset. All of this needs to be protected as such.
So, you aren't locked in with a single vendor or platform as you are with closed-source solutions like Shopify or Squarespace. WordPress is open source, you own your store and your data.
Easy workflow tools
Running an eCommerce store is a business. So managing themes, managing hosting, dealing with downtimes, remembering to backup WordPress, updating themes, and updating plugins?
Tasks like these are a drain on your time and resources.
Take advantage of WP Engine's easy Workflow tools and get:
Unlimited development sites
Easy push & pull to & from staging or live sites
Automatic WordPress installation
Platform-level protection to detect threats & block attacks
Automatic WordPress & PHP updates
Free SSL certificates
WordPress-optimized WAF
Activity logs & user permissions
Multi-factor password authentication
Premium Themes, Included
Web site accessibility
30+ premium StudioPress themes
The Genesis Framework
eCommerce optimized block-building tools
World-Class Hosting
WPEngine has data centers around the world, including Sydney, Tokyo & London with dedicated servers & server clusters available. Along with leading managed WordPress hosting, you also get:
Performance monitoring of code, WordPress themes, and plugins.
Start with StudioThemes and/or the Genesis framework so that you never get your hands on bloated, useless WordPress themes.
Speed up sites with WordPress-optimized Caching and site content in the cloud (CDN).
No contracts that'll force your hand, of course.
No commitments, cancel anytime.
Your eCommerce store deserves the best it can get. Don't ruin your own chances of success.