If you use tools like Unbounce to make Unbounce Landing Pages or Sales Funnels (or alternatively use Leadpages or Instapage ), the design part is quick and easy.
But that's also a part of a bigger problem: since it's so easy to "create" any landing page or sales funnel, most marketers and entrepreneurs think that all that they have to do is to create a pretty page, and fast.
Pretty pages won't work. You aren't in a race to create pages "fast". The only thing that matters is that you create landing pages that get you results (leads? Sales? or both?).
Creating Landing pages that work for your business is no joke — there's the design aspect to it. Then, there's copywriting, the endless A/B testing, the patience you'll need, and the never-ending waiting period until your data gives you insights to help you make decisions?
Now, that's the hard part. It's not surprising why most campaigns don't even last a few weeks, let alone months.
Ask yourself the right questions
When you start building landing pages with Unbounce, you have to start by asking the right questions:
What do I intend to do with my landing page(s)? [What are your objectives?]
Are my objectives realistic? [Putting up a "Buy Now" button on your landing page doesn't work in the long-term]
What's the "ultra compelling offer" I can make?
What do I start testing first? [Most Landing page tools like Unbounce and LeadPages allow you to do A/B testing for everything you want to test]. Further, email marketing service providers such as MailChimp, Drip, and Convertkit can help you test subject lines for emails as well.
How will it flow? [ What does the landing page offer? What are people signing up for? What happens after they sign up for my offer? How do you deliver what you promised? How will you nurture your leads?]
Don't even start without asking yourself those questions. Don't start without knowing why your landing page exists in the first place.
Forget about results if you don't know how your landing pages or sales funnels will flow (like page 1, page 2, page 3, then action 1, action 2, and action 3…).
One Page = One Offer = One Objective
Have you seen landing pages with multiple Calls to action? Like do this, or do this, or maybe do that? Any landing page built like that is a disaster waiting to happen (or maybe it's already a lost case).
Here are a few fundamental rules for building landing pages with Unbounce:
Each landing page you build must have a single offer or CTA (call to action). Examples? Download a 15% coupon, download a PDF checklist, or Sign up for a free trial.
You'll never know what works with your target audience. That's why Unbounce has A/B testing built-in. So, be prepared to test out Headlines, Sub-headings, Hero images, Calls to Action (CTA), and more. (Unbounce allows you to do A/B testing regardless of the plan you are on, including the free plan).
Connect your Unbounce landing page to your email service providers such as Convertkit, Drip, or MailChimp and trigger your autoresponders as soon as someone signs up. In a way, it's reassuring for your leads when they get an email instantly to be acknowledged. Your autoresponder also helps deliver what you promised (a coupon, a PDF checklist, an eBook, a whitepaper). There's no excuse for not doing this.
Read:
15 Ways to Create a High-value Lead Magnet in 30 Minutes or less (No Tech Skills Required)
Use Smart Traffic Feature from Unbounce
If you are a marketer, you still have a business to run. If you are a business owner, your business is your business and you can't hope to become a hobby statistician. A/B testing landing pages is not for the faint-hearted, it won't make sense unless you have millions of data-points to pull (lots of traffic, lots of leads, and lots of purchases?).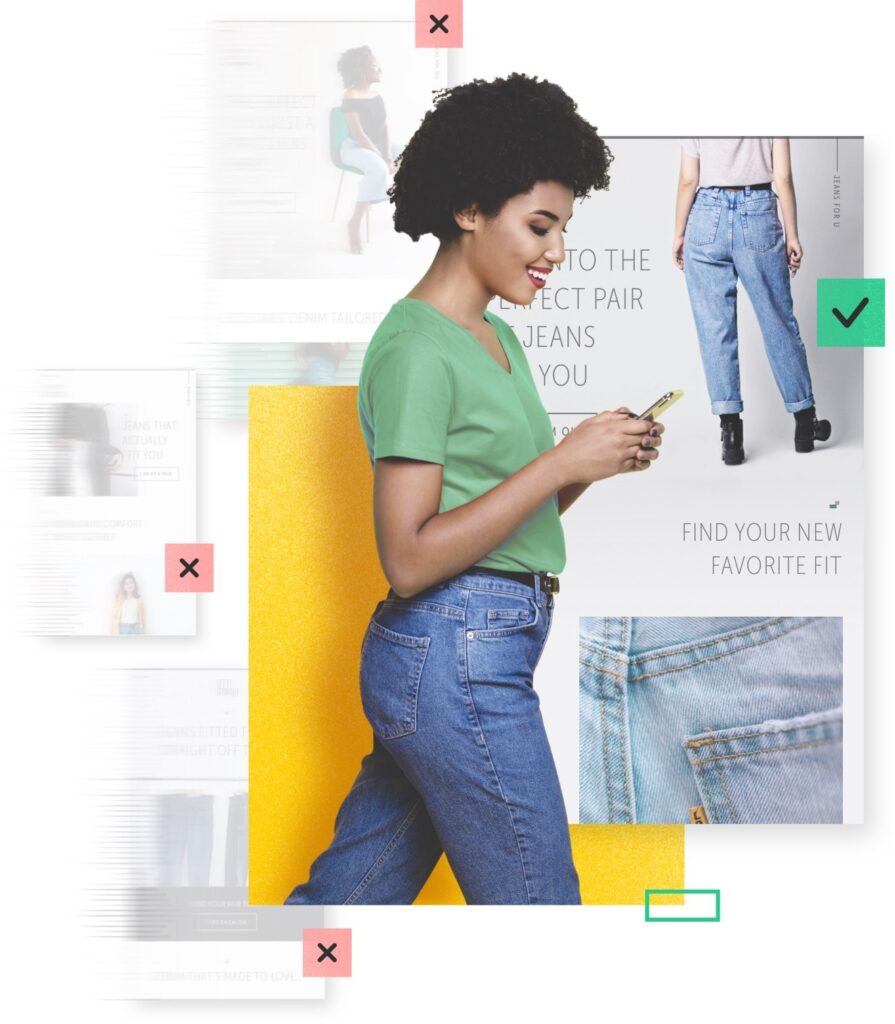 Why should you do all the heavy lifting when artificial intelligence can do it for you?
Pages that use Smart Traffic™ can start working for you with as few as 50 visits to your page. Landing pages that use Smart Traffic™ see an average lift of 30% (on top of the already juiced up potential that landing pages have).
Using Smart Traffic™, you can make the best of Unbounce's Conversion Intelligence to get the following benefits:
You don't have to spend months or years trying to get to a meaningful level of traffic for your A/B testing to make sense. You can pick your champions soon enough. Smart Traffic™ starts optimizing fast—even when you add new variants or change traffic sources.
Smart Traffic™ looks at each visitor's attributes and sends them to the version of the page that's most relevant to them based on their unique context.
Smart Traffic™ is a machine learning tool that tests, predicts, and optimizes your campaigns for you. You don't have to play the guessing game, you don't think anymore. These split-second routing decisions are more accurate than a human-powered test could ever be.
For Unbounce Smart Traffic™ to work, all that you need to do is to create your Unbounce pages, create your variants (like variant A & B), turn on Smart Traffic™, and let artificial intelligence and machine learning do all the magic for you.
Read:
ArtificialIntelligence Will Change How You Do Marketing in 2021
Keep Your Landing Pages simple
Simple, clean, easy to navigate (even if it's just one page), colorful (maybe?), and on-brand.

That's all you need to get your landing pages to work. You don't need anything fancy. You don't have to think over the top. There's no need to spend 6 months trying to be "perfect". The only way to know if your landing page works (or not) is to send people to your page and see if they are signing up for your offer.

If they aren't signing up, chances are that it's not a "design problem" but it's a more strategic one.
Build an Audience (Even If They Don't Sign Up)

So, you designed your landing page and you let the world see it. You get 100 visits a day. Let's also assume that your Unbounce Landing page has a conversion rate of 30%.
More than 70 visitors per day leave your landing page without doing anything. Most marketers and business owners leave it at that.
You are not "most".
The smart thing to do is to build an audience (for each landing page) on platforms such as Facebook, Google, or third-party tools such as Adroll so that you could retarget to this audience later.
Even if you aren't actively trying to generate leads, to sell, or to hustle, you could still be building audiences in a way that you can use for retargeting later on.
Create Pop-ups & Sticky Bars To Boost Your Lead Generation
First, ignore all the noise about whether or not you should use lead generation elements such as pop-ups, slide-ins, sticky bars, and exit pop-ups. People can make all the noise they want but all businesses need results.
Using Pop-ups helps boost conversions, period (and you don't have to be passionate about them. You don't even need to like them. You just need to respect them and use them for what they do best).
You don't really have to fall in love with a hammer, you know what I mean?
Unbounce — on top of the landing pages and sales funnels you'll build with it — also has pop-ups and sticky bars that you can create to augment your efforts to generate leads. Pop-ups from Unbounce come fully-featured (with the same outstanding ability to create pop-ups with a drag-and-drop landing page builder).
All leads generated from pop-ups and sticky bars can be assigned to specific landing pages also created for the same campaign.
For instance, if you were giving away a free PDF or an eBook, you can use landing pages for this. Plus, you can also create exit-intent pop-ups and a semi-permanent sticky bar for the same campaign (thereby augmenting your efforts) to help drive even more conversions for the same effort.
Read:
15 Pop-Up Examples that Will Change Your Mind About Hating Them…
How do you intend to use Unbounce Landing Pages this year? How do you intend to make your campaigns shine?