Learn how to create AI-driven product descriptions with Shopify Magic and save time. Focus more on crucial aspects of eCommerce store management, automation, eCommerce business growth, and on eCommerce marketing.
Remember a few AI tools you could use for eCommerce product photos? Now, use AI for product descriptions as well.
Product descriptions will make and break eCommerce sales. This is where the might of product copywriting kicks in, pushes the needle, and help drive conversions for your eCommerce store.
For customers, product descriptions along with product images are the key to help them make decisions.
Decisions that'll make your cash register ring. Cha-ching!
What is Shopify Magic?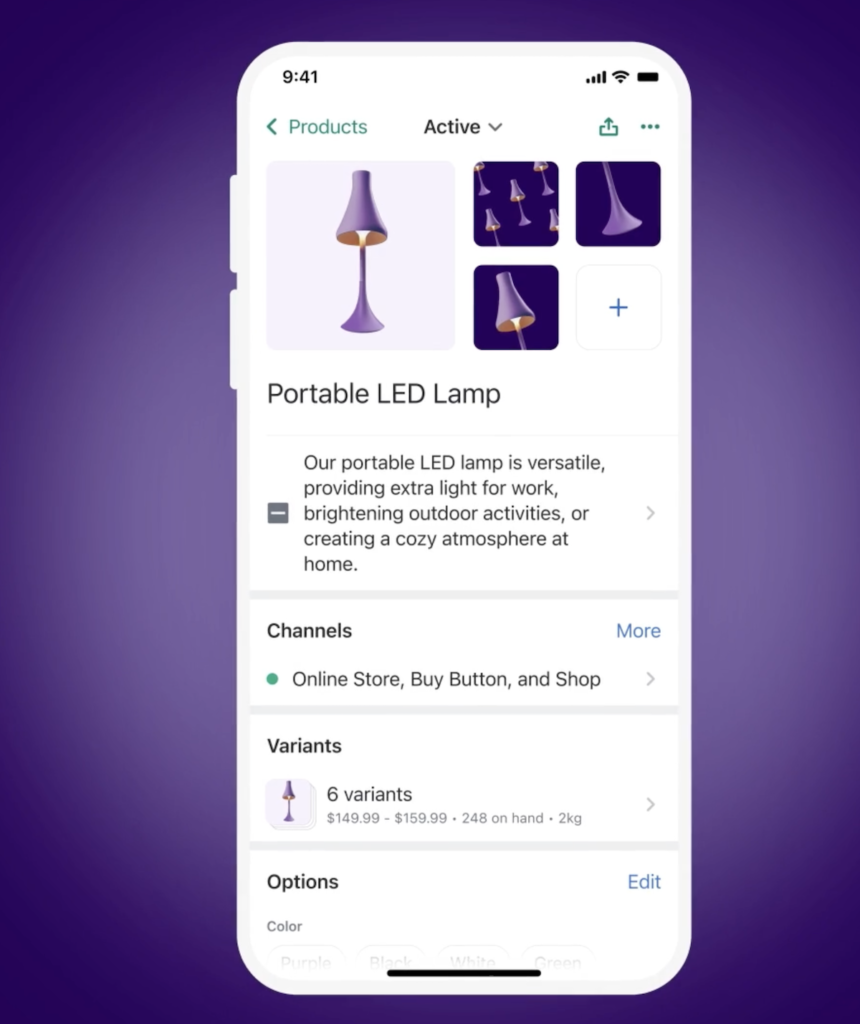 With Shopify Magic [Newly launched], you get AI-driven product descriptions. In seconds. Save time sell more, and leave the minutiae to Artificial Intelligence.
Shopify Magic is where Shopify uses the might of artificial intelligence to help you generate descriptions for eCommerce products — quickly, efficiently, and instantly.
Shopify Magic takes your inputs and helps communicate your product benefits in a non-generic manner, while sticking to your core brand style.
For Shopify Magic to work, you'd have to provide at least two product features and a product title.
The more features, keywords, key phrases, and inputs you provide, the more accurate and [smashing] your product descriptions are going to be.
Shopify Sidekick
When Shopify Magic (the first iteration was launched by Shopify), it was intended for business owners and eCommerce brands to scale up and enhance operations by being able to generate AI-driven product descriptions. Now, say hello to Shopify Sidekick.
Shopify Sidekick helps you do a lot more than just write product descriptions. Coming soon (to a store near you), Shopify Sidekick can help businesses of sizes to help spend more time growing your business instead of spending time on redundant tasks.
With Shopify Sidekick, you can write compelling blog posts as a part of eCommerce blogging for your eCommerce store. Get more work done by writing high-converting emails and email marketing automation sequences (using Shopify Email or MailerLite or Moosend or Klaviyo or Drip).
Read:
Learn How Shopify Magic Helps Supercharge Your eCommerce Business
Key considerations for Inputs [To generate Product Descriptions]
Product or Product-type Keywords: Explain why buyers should care
Buyer information: Who exactly is your target audience?
Specifics on products: product material, product features, product benefits, materials, product methods, brand values, and more
Branded keywords, Branded terminology: Aspects specific to your brand.
Other product details: colors, variants, sizes, vendors, collection names, and so on.
Tone: Should your product descriptions sound like they are written by experts? Or should they be supportive and easy to understand? How about generating persuasive product descriptions? Select from pre-defined tones experiment with different tones, and try to match the language your buyers understand and relate to.
Available Languages for AI-Driven Product Descriptions
At the time of writing this, Shopify Magic is available in a few languages, with American English as the default language:
Support for more languages for automatically generated product descriptions will be added gradually .
How to Create AI-Driven Generate Product Descriptions with Shopify Magic [Step-by-step]
Inside Shopify Admin, go to products. Click on the relevant product.
Look for the Shopify Magic Icon in the tool bar of the product description box within Shopify.
Enter product features, product inputs, product details, variants, colors, sizes, key phrases, and keywords.
[Optional] Pick a tone of voice [I'd highly recommend you don't treat this optional]
If you want to provide additional instructions for generating your description, such as changing the description length, format, or other custom details.
Click on Generate Text and wait for Shopify Magic to deliver Magic. Feel free to refresh content, experiment, edit, and try again.
Click Keep to add the suggested content to your description and close the window.
Edit and format the product description to match your product and brand, and then click Save.
Use special instructions (if needed): If you want to take your product copy one notch up, speak to your buyer. Include instructions such as "Include Emoji", or "Use British slang".
Note: Shopify will do its best to write out product descriptions. You, however, are responsible for the accuracy, content, and exactly what you publish.
Have you used Shopify Magic yet? Get yourself a Shopify account and see what Shopify Magic can do your eCommerce business.
Do you see potential in knowing how to create AI-driven Product Descriptions for eCommerce?
Tell me all about it on Twitter, LinkedIn, or my LinkedIn Brand page.