You can debate Vertical Videos Vs Horizontal Video all you want, but it's time to notice the vertical elephant in the room.
Vertical videos are all the rage now and there are platforms like IGTV that'll soon get just as big as Youtube sooner than we know it.
In fact, Instagram is ready to wager on the future of vertical video with IGTV.
Major brands, platforms, and businesses are all taking to the new vertical video format now. As Nathan Peterson of Forbes writes, brands like ESPN, BBC, NBC, NFL Network, and several others are all already launching plans to roll out vertical video content.
Don't believe me as yet?
You could just look out of the window, notice people everywhere (airports, bus stations, metro stations, and while doing public commute) using their smart phones and nothing else.
Pew Research reveals that more than 75% of people between ages of 18-20 watch videos on their smartphones.
A Mobile Overview Report by ScientiaMobile reveals that more than 94% of all people in the world hold their smartphones vertically, driving the case further ahead for vertical videos.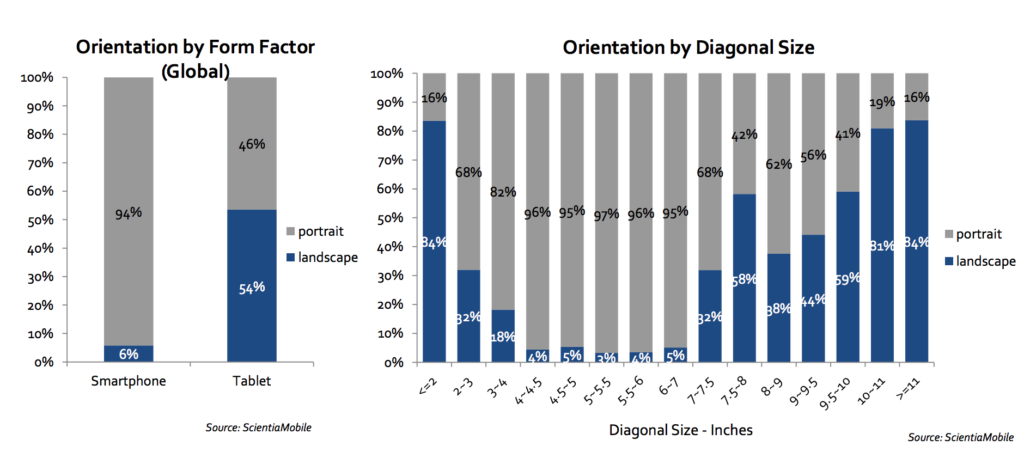 There's a reason why Instagram is all gung-ho about IGTV, and there are more than a million reasons why you should consider vertical videos as a part of your ongoing digital marketing strategy ( I did warn you that the scope is always changing, eh?)
As Raul of Clipman notes, only vertical videos do justice to some angles; vertical is the natural way for us humans while we clutch on to our smartphones; platforms and brands are going the way of the veritical; and finally, vertical videos are easier to consume and are more engaging while being mostly natural and realistic at the same time.
So, wait. How the heck do you create vertical videos for your brand, like right now, without blowing your budget out of the water?
Use these vertical video creation tools (starting with a no-brainer, obvious kind):
Just use your phone
I am a believer when it comes to "just start something". Taking action is the biggest, open secret to success (with anything).
So, this is the no-brainer one. I am including this only because we just seem to take our smartphones for granted. We don't realize just how much is packed into our little smartphones, right?
Just your phone up, capture your own face with a decent background, and go ahead and shoot yourself.
Share a tour of your office, or just keep talking into the camera to produce nothing more but a vertical, talking head video.
Ok, now, on to the tools:
Veed.io
Designed for marketers, content creators, publishers, bloggers, and just aficionados like me, veed.io is a simple and fun vertical video editor to help you create vertical videos fast and easy. You can trim videos, filter your footage, rotate your clips, crop your videos, add text as overlays, and even draw on video.
If you've been looking to add some quick and fun vertical videos without having to take a class on Adobe Premiere or Final Cut X, Veed.io is the way to go ahead.
Special mention for Veed.io's new project called Vyoo where you get access to absolutely stunning vertical video footage for free (uploaded every Tuesday)
Animaker
Sometimes, animation videos have their place in your video content mix. But now that we are specifically talking about vertical videos, Animaker is an excellent tool to help you create vertical animation videos.
With Animaker, you get a humongous library of assets you need to create several types of vertical animated videos such as 2D videos, Infographic videos, typography-driven videos, vertical video ads, and more.
Crop.Video
Doing videos is hard as it is and sometimes, all that you would want is to just take the video footage you have and just "reframe" your existing video into a vertical format instead of having to start shooting all over again.
Crop.Video is a nifty and incredibly easy tool for you to just reframe, frip 16:9 to 9:16, or reframe to square or vertical formats easily.
I am sure there are several other ways to create vertical videos. Care to throw light on some more?
Looking for more video resources? Try these:
Awesome Video Prospecting Tools
Free video tools for your business