Thanks to some fantastic WordPress Website Builders, website development or design (unless you are creating something that's like Facebook) for most businesses shouldn't take more than a day. In fact, from a marketing standpoint, any small business website that takes more than a day to create is an opportunity cost.
If you take 4 weeks, 6 months, or even one year to create websites and launch them, you are wasting all the time that you could have used for marketing such as blogging, growing your social media presence, or building your email list.
Websites should not have to take that long given that there are so many options available to you, thanks to the DIY Website builders, WordPress itself, and several other options.
So, if you wanted a website in a day, what are your best options? Let's see:
WordPress powers 26% of the entire web, and it'll be a dishonor not to mention WordPress approach to building websites in a day. It's possible, if the perfectionist in you and web developers may please excuse?
The best way to build a website in a day using WordPress is as follows:
Buy the best WordPress hosting your money can buy. I recommend Kinsta, Pressidium, or WPEngine
Add copy to your website pages.
Add the necessary plugins you might need.
Set up social accounts.
Focus on growing your email list and OptinMonster to create lead generation elements to grow your email list.
So, what are the best WordPress Website Builders or WordPress page builders available for you? Dig in
Studiopress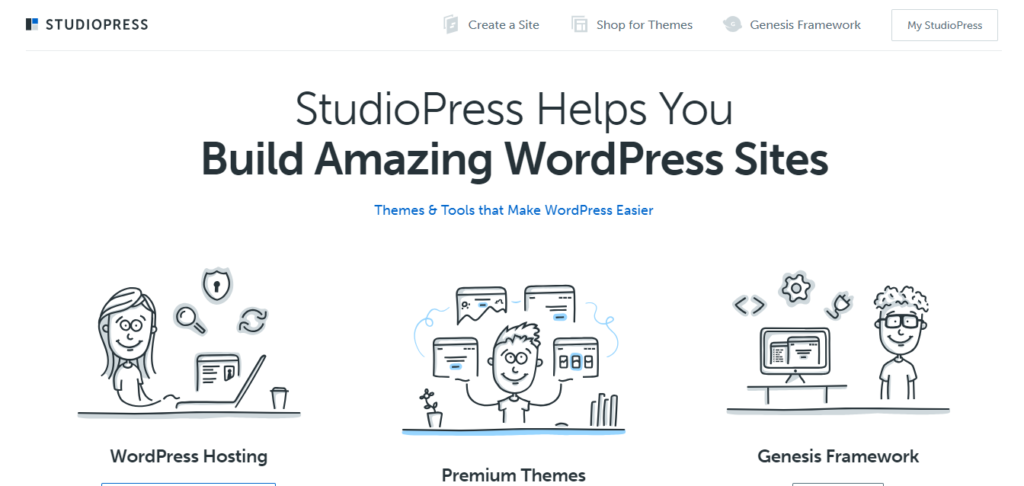 Important Note: WPEngine recently acquired Studiopress, the Genesis Framework, and Studiopress Themes. With any paid plan on WPEngine, you now get access to all the Studiopress goodness at no cost to you. Plus, you'll be able to use advanced staging options within WPEngine, super-fast hosting by WPEngine, and the ability to grow at scale when you need to.
If you want to bypass the WordPress hunting shopping part, go to Studiopress, pick a theme, and launch your site.
Studiopress lets you run (and use) the Genesis Framework which is the best framework in the entire world of WordPress themes. Sharp designs, solid reliability, fantastic themes, bloat-free code, and SEO-friendly are some of the hallmarks of Studiopress.
StudioPress Sites also allows you to just pick one of their themes and get started immediately.
You don't even need to bother with hosting if you pick Studiopress sites since the product falls back on their own Synthesis Hosting product.
Buy WPEngine Hosting Plan Or Migrate your Site for Free (use their migration plugin) and get Studiopress, the Genesis framework, and over 60+ bloat-free themes for free.
The Divi Builder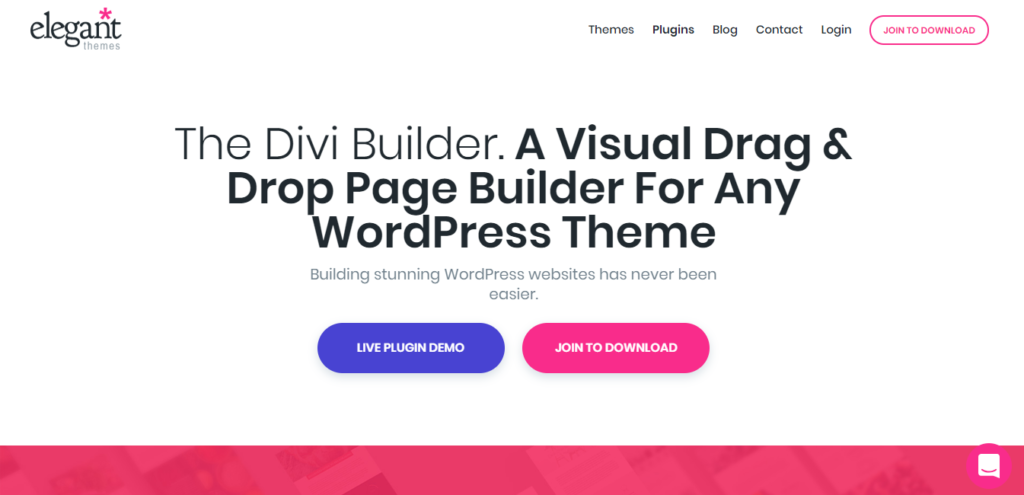 Off late, Divi builder has been growing in terms of community, resources, and popularity. The latest version of Divi is powered by React.js and is now a much-improved version of what it used to be.
With the Divi Builder, it's no more a simple WordPress page builder plugin; it's a complete WordPress website builder plugin with the added benefit of picking from a slew of completely build layouts for various categories of businesses (thanks to their awesome Divi layout packs).
With the Divi builder, you can use the Divi theme (if you are just getting started) or the Divi Builder plugin (if you are using some other theme) and quickly create pages, layouts, modules, or even complete websites just by importing layout packs.
Further, build eCommerce stores (as an alternative to Shopify)
Of course, you also get access to the Monarch Plugin, Divi Leads, and Bloom Plugin once you get access to Divi.
Beaver Builder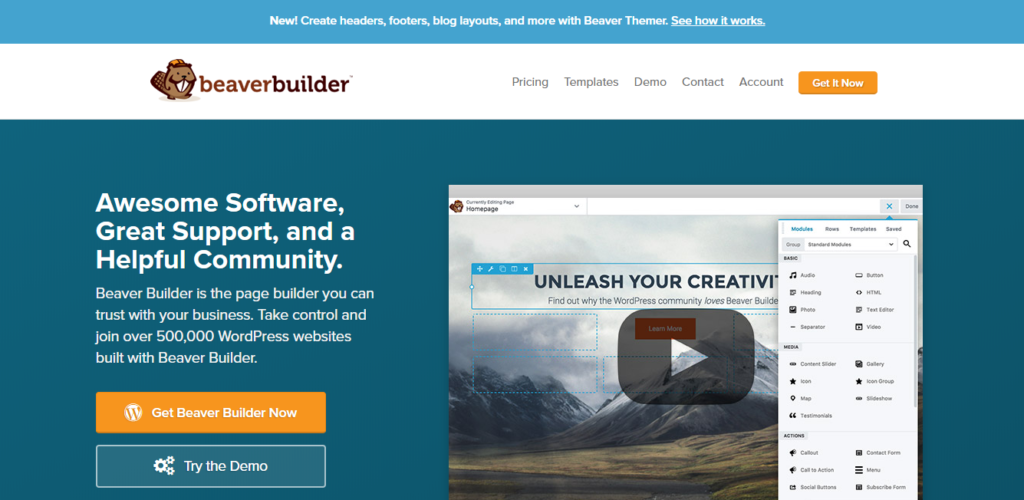 Beaver Builder directly competes with the Divi Builder (among others such as elementor pro) is another popular, well-documented, and reliable WordPress page builder that you could use to construct each page of your website exactly the way you'd want.
Beaver Builder also comes with a native theme on top of which you could use the Beaver builder plugin to craft your website the way you want to.
For the marketing hearted among you, Beaver builder also allows you to create unlimited Landing pages and special content pages.
Elementor Pro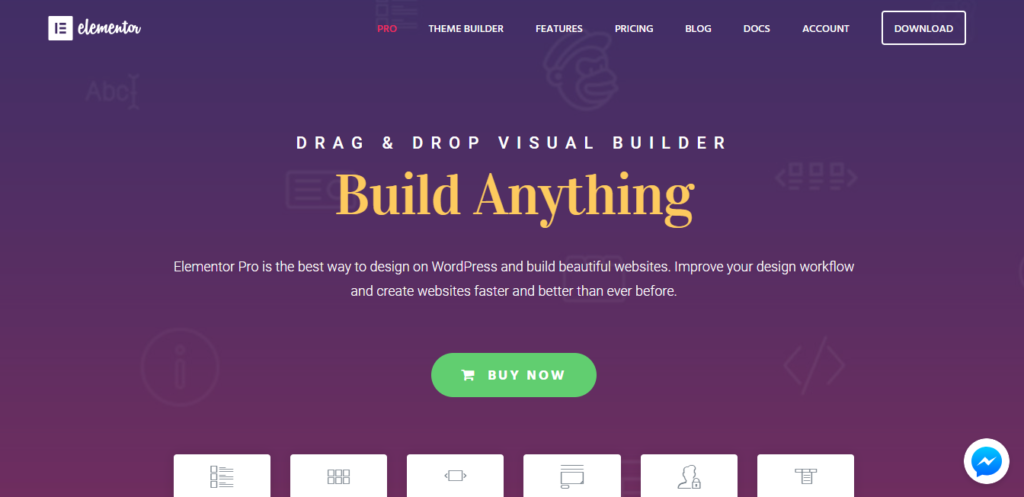 Elementor Plugin or Elementor Pro is slick, easy-to-use, and a fast WordPress website builder that you could opt for. The Elementor Plugin is fast and has both free and paid versions available for you.
Armed with a full library of plugins, an ever-growing repository of pre-made templates that you can work right off of, and great support, Elementor Pro is certainly worth your consideration.
Now, Elementor has great tools for landing pages, pop-ups, and an optimized set of WooCommerce elements as well.
Oxygen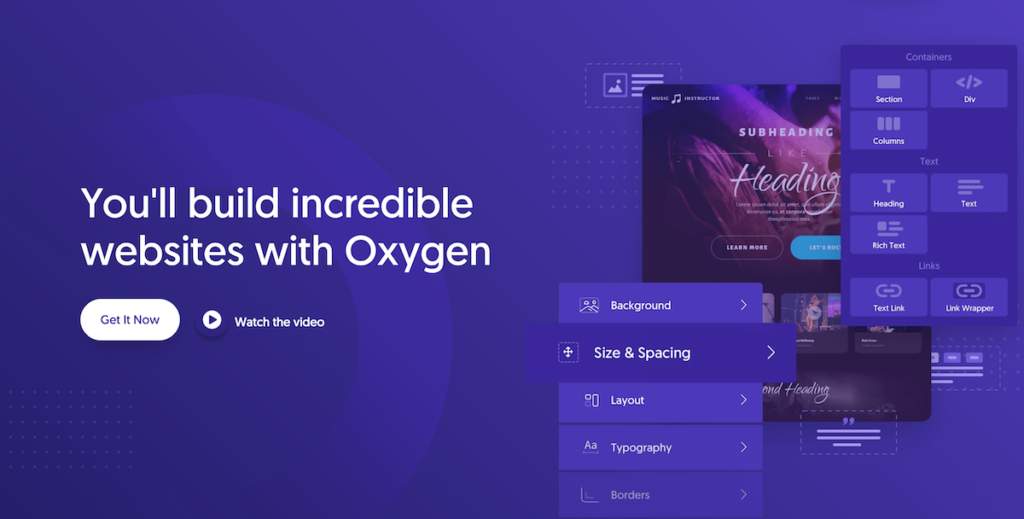 Oxygen is the latest among the many WordPress website builders or WordPress page builders.
Featuring a complete website building solution, Oxygen comes with a vast variety of pre-built blocks in addition the regular modules and website building elements made available to you.
When you use Oxygen, you don't need themes to begin with (you only need hosting). Build pixel-perfect, responsive, good-looking, and completely custom WordPress websites in style, quickly, and maybe within a day.
GeneratePress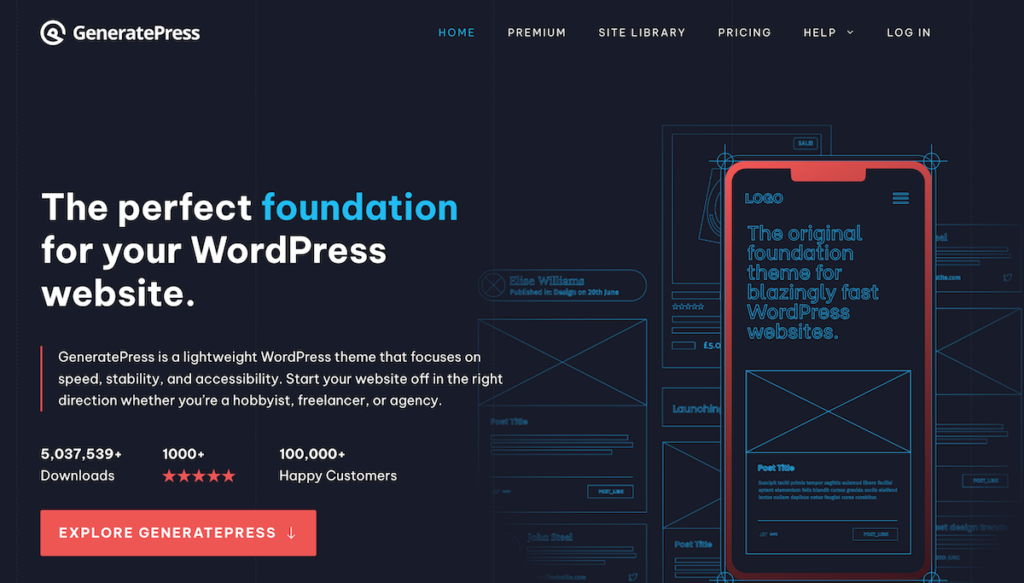 GeneratePress is actually a theme featuring a complete way to build super fast, visually-rich, and bloat-free WordPress websites. Featuring a combination of GeneratePress Premium and a free GenerateBlocks plugin (also used on this website) — has been around for a while is a great alternative for any of the others listed here.
The combination of GeneratePress premium features, a visual builder, and the GenerateBlocks plugin is a solid way to build fluid, easy, and solid websites using WordPress. With GeneratePress, you also get themes, a premium site library, and plugins that you can use to build a WordPress website easily for your business.
Brizy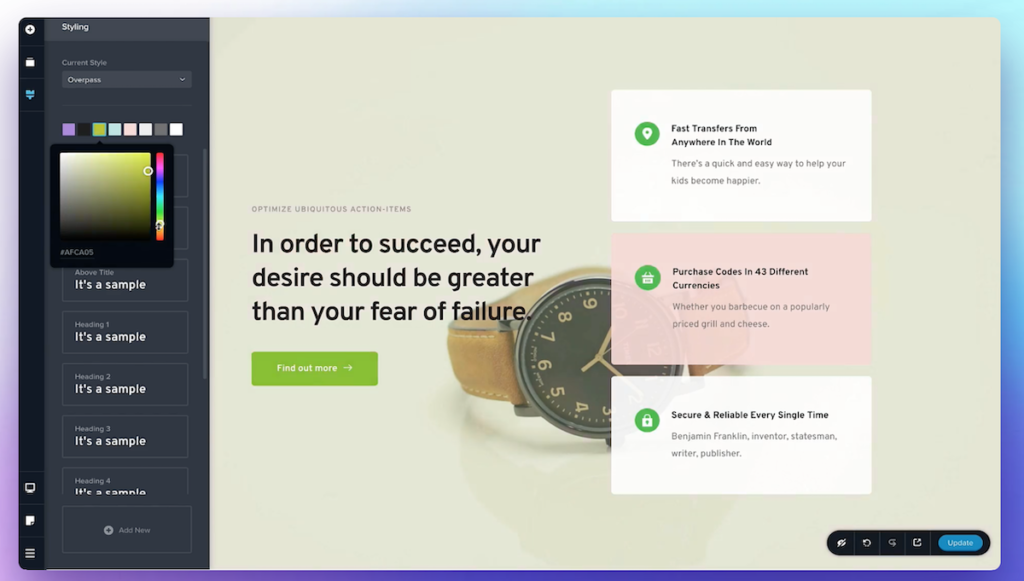 Want to create simple or complex layouts on your WordPress site? Want to be sure of razor-sharp design while being completely responsive? Brizy is a great way to bring in extensibility and attractiveness to your WordPress site while letting you get started with customization of your WordPress website in no time.
Featuring both Brizy WordPress builder and the Brizy cloud, get your WordPress websites up and running in no time (also thanks to several different WordPress templates available). Landing pages, layout kits, blocks, and other elements help you hit the road running in no time.

You get one-click edits, create reusable templates, and Tailor WP is completely free to use.
CloudPress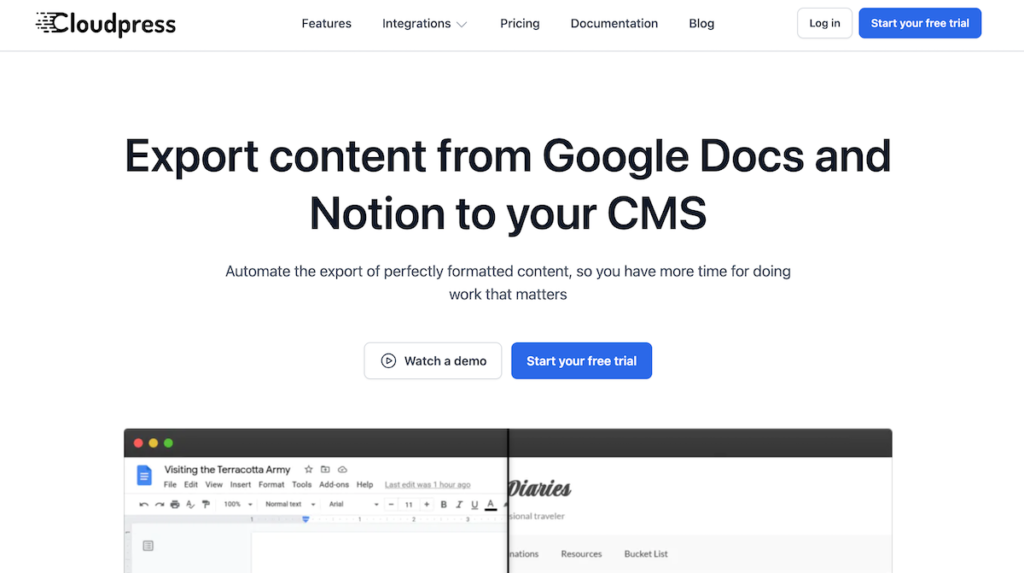 Cloudpress is another awesome option to create beautiful, pixel-perfect WordPress websites.
This is 2023, and things changed. Cloudpress is not limited to just WordPress anymore. You can work with Webflow, Contentful, Sanity, and Kontent.ai
The way Cloudpress works now is to help you export your content from Google Docs or Notion (with one click) — this includes perfectly formatted content (+ images, if any) — and push to your WordPress or Webflow site build.
It's as simple as that.
Make By Themefoundry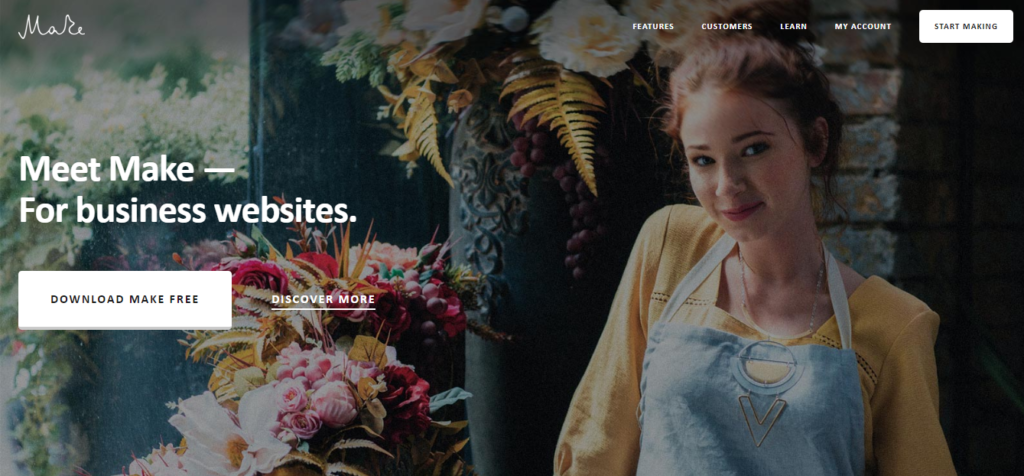 Make is a free, open-source WordPress website builder that's built by reiterating over 2083 times and with over 15 years of experience with WordPress. It's built with love by top developers and power users to shame even some of the best paid WordPress Drag-and-Drop builders out there in the market.
The Make Layout Engine™ allows you to work from within the familiar WordPress editor, allows you to customize absolutely everything, built multiple sites, or create a foundation for your WordPress development business.
Make is all yours, completely, always free.
Which of these WordPress website builders do you use?
Tell me all about it on Twitter, LinkedIn, or my LinkedIn Brand page.