Shopify themes are not like WordPress themes. Not exactly. That's where EComposer app for Shopify helps you. See how.
Shopify themes are built using "liquid" — which isn't something a busy, regular, stressed-out eCommerce brand owner should be worried about (or forced to tweak or scratch heads).
Your eCommerce business won't grow if you have to tweak code — this is also the reason why WordPress DIY page builders like Divi and Elementor are popular (with new ones such as Brizy hitching the ride)
For Shopify, ideally, you could certainly use ultra-flexible Shopify themes such as the Booster Theme.
Read:
Shopify Booster Theme: The Best Shopify Theme, Ever?
But if you already purchased another Shopify theme, love a particular theme, or just don't want to change themes at all, what do you do?
You do eComposer, that's what.
What's EComposer?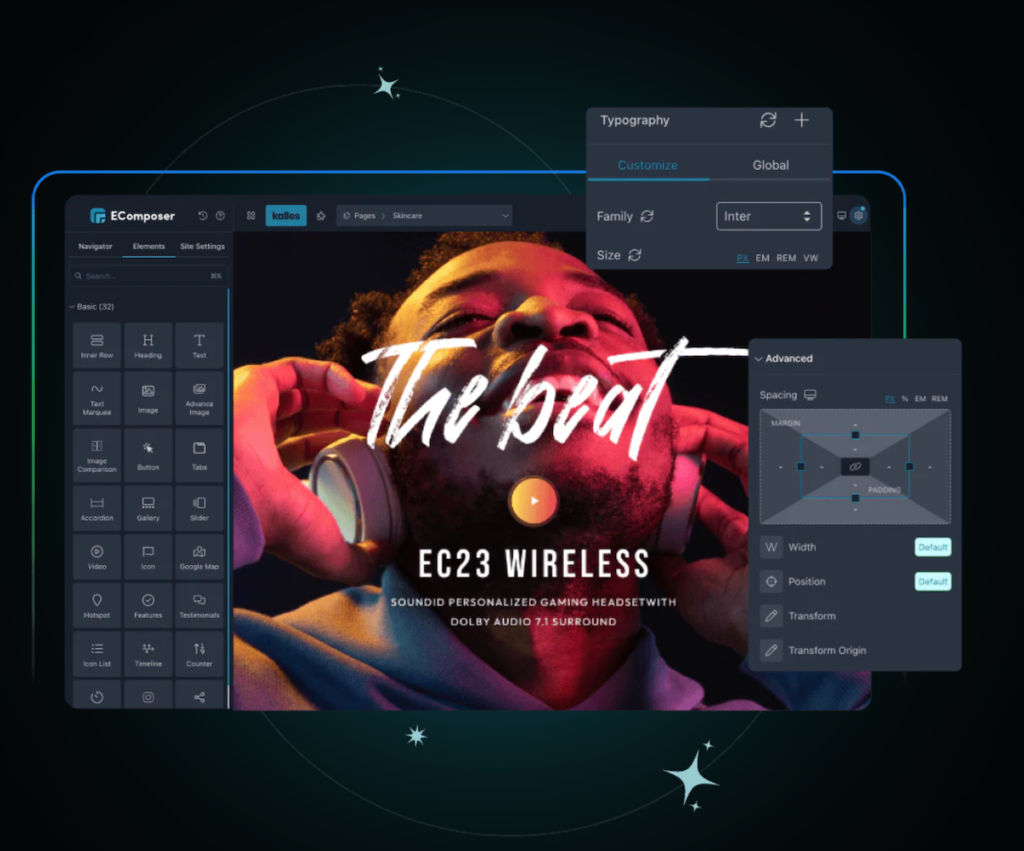 EComposer is a light-weight, feature-rich Shopify Visual Builder — a drag-and-drop page builder for Shopify. Pick a static page, product page, product collection page, landing pages, and practically any section of your Shopify store and you'll be able to make changes without ever seeing a line of code (Bye Bye Liquid)
It's for new merchants setting up their first Shopify store. It's also for Shopify partners and Shopify developers to help add new custom pages to an existing Shopify store, add new landing pages for eCommerce campaigns, build out new pages for Shopify stores, and more.
It's also for Shopify partners, agencies, and freelancers who work on Shopify (day in and day out).
Real-time, Intuitive Drag-and-Drop Editor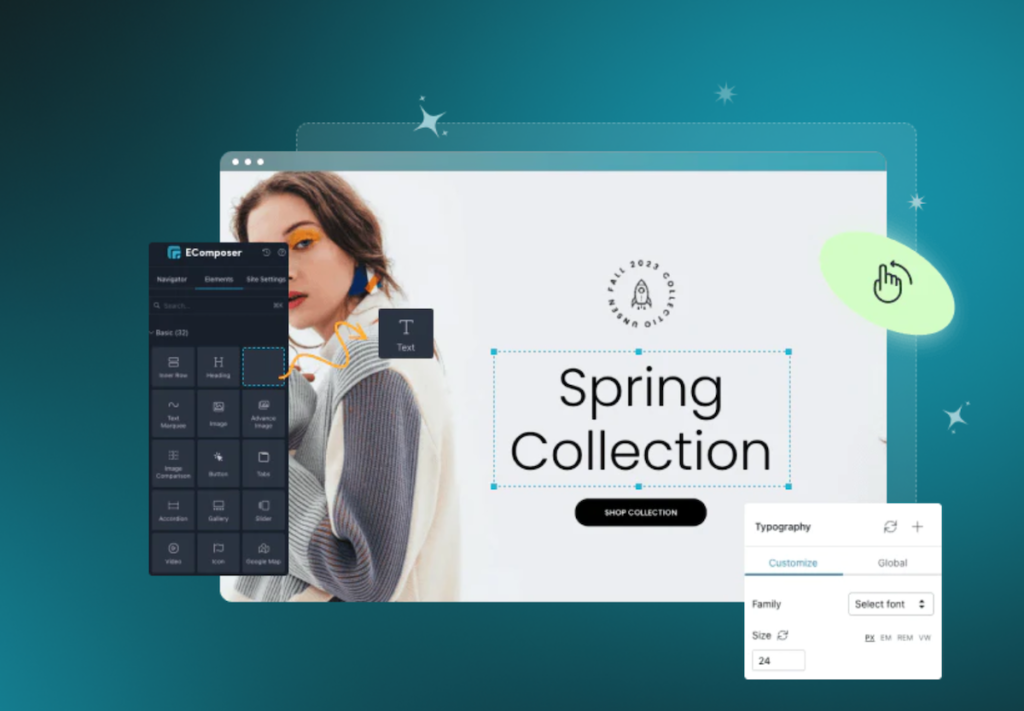 I love "drag-and-drop". What's to say about that little concept? It practically changed my life. I am not a Shopify Pro. I am not a WordPress design Pro. I can't code.
It's the Drag-and-Drop concepts applied to WordPress Design, Shopify Theme Customization, and even low-code/no-code tools today that make it all possible for me to explore frontiers that I normally do not.
With the Real-time and Intuitive EComposer Drag-and-drop Editor, building various Shopify pages and creating custom sections is just a matter of pulling, dropping, dragging, dropping.
Just like that.
Within the editor, you get to tweak margins and padding. You can apply global fonts and styles. Further, extend functionality with Custom CSS or JavaScript codes.
The EComposer editor allows you to build out any Shopify page. Plus, you get 100+ page templates, unlimited element presets, and more than 260+ pre-built sections.
The changes you make can be viewed in real-time along with a separate builder for mobile and desktop views so that you can craft you Shopify pages (or entire store) for device specific experiences.
SEO Optimization & performance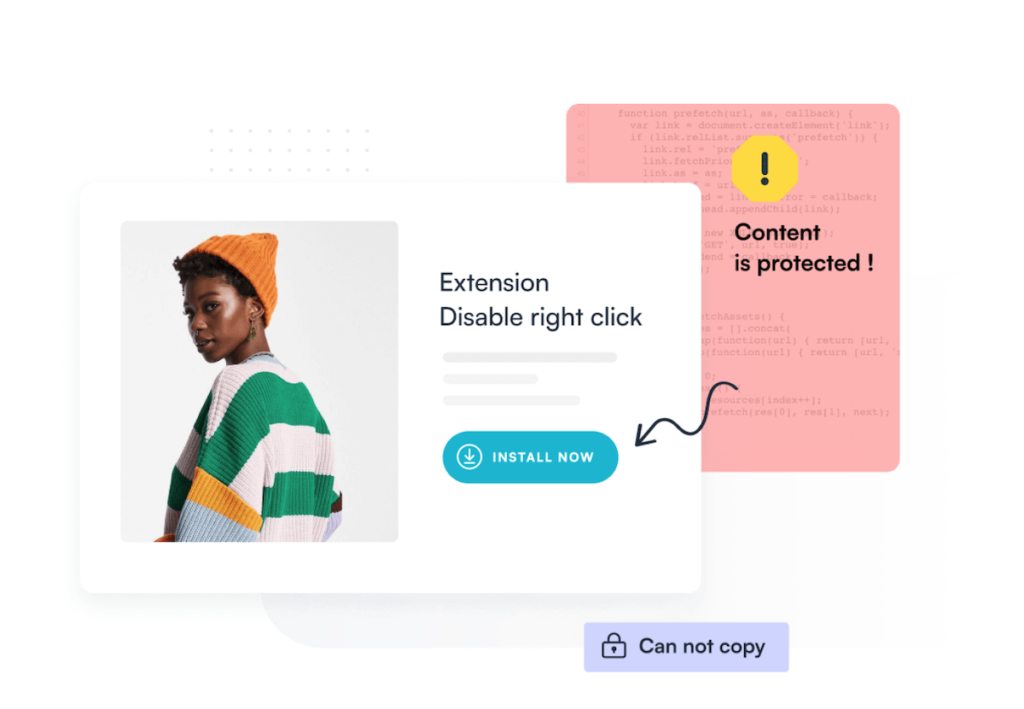 All EComposer layouts and elements are SEO optmized – right out of the box — featuring essential SEO tags like meta title, meta description, image ALT, etc.
EComposer also auto applies Lazy loading with optimized code that make the light house score green, makes your Core Web Vitals glow positive, and help you rank your Shopify store better.
Do note that the bulk of SEO optimization work and success with SEO performance lies with the work you put in with content marketing for eCommerce, product descriptions, eCommerce blogging (along with your publishing velocity), and several other aspects of SEO work that most Shopify owners miss.
I highly recommending using one of the many pre-built sections and elements for Shopify Blog pages and get the content marketing engine going.
Without the back-breaking work of "producing, optimizing, distributing, and repurposing" content, you have no chance with eCommerce SEO. Just saying.
Designer-made Templates (Will 300+ Suffice?)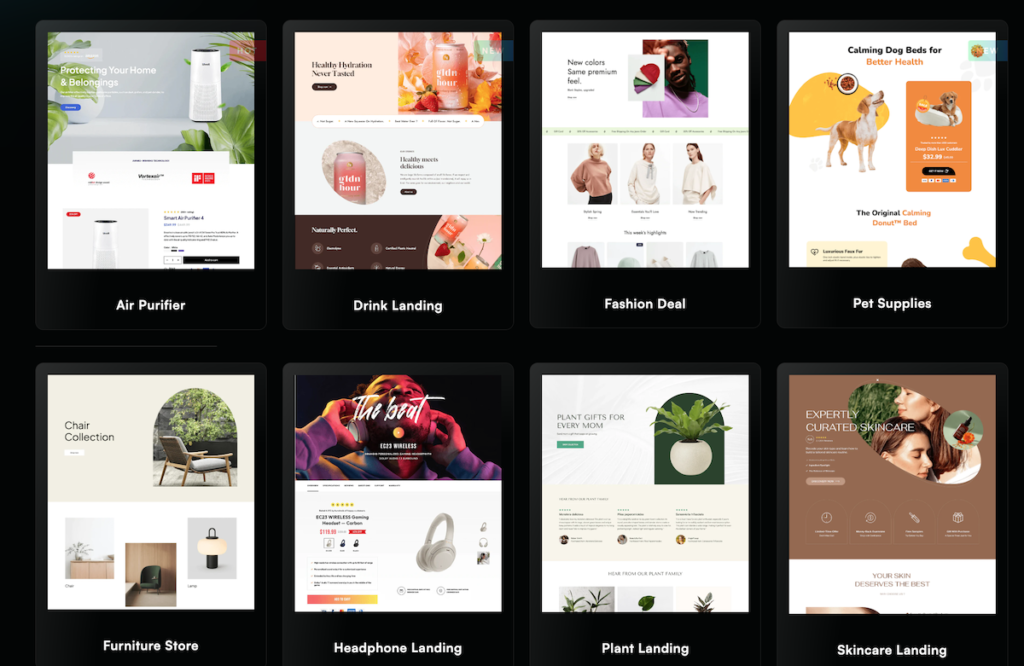 If you want to, create your Shopify pages from scratch. Or revisit the Shopify theme you purchased and make changes on it.
Or scratch the Shopify themes and rework eCommerce design the way you want it to be (and not the way Shopify themes will force you to be).
You don't have to create Shopify stores, Individual Shopify pages, Shopify landing pages, or any custom element on any page from scratch.
Speed up the process and save time by using any of the appropriate designer-made templates (more than 300+ of them currently available) for your projects or store changes.
Value-added EComposer Extensions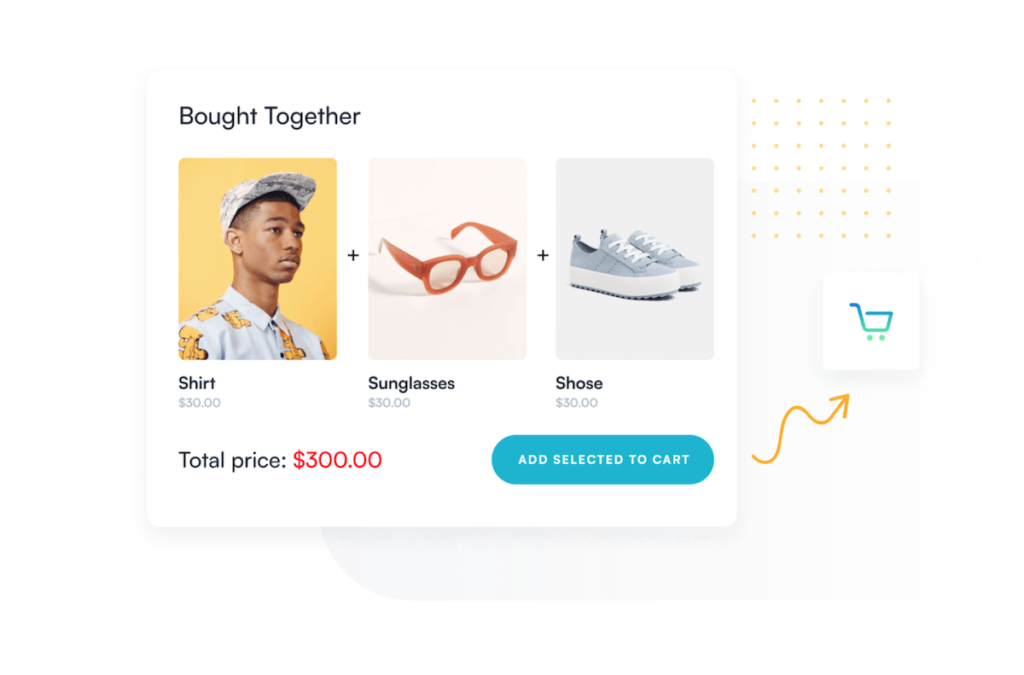 They are extensions. They are value-added.
Featuring more than 20+ extensions built exclusively to help make your Shopify store a super store (in terms of performance and results), EComposer allows you to skip expensive tools and apps that you might have had to purchase.
For instance, you can:
Boost the Average Order Value (AOV) by cross-selling and up-selling products right on the product page. Also, feature products that are "frequently bought together", "You May Also Like", and more.
Add product enhancement details to your products (on product pages and landing pages) which also includes custom color swatches, ability for your customers to leave questions for you, and to help your customers find and decide which product to purchase easily.
Filter various product color options lively and clear all doubts about products before sales with our extensions.
Boost the speed of your Shopify store — while making the shopping experience better for your customers — by using the AJAX cart, compress images using Tinify Image compressor, add a "Sticky" Add-to-Cart, and more.
On top of cross-selling and upselling (above), enhance sales and boost trust by using sales notifications, back-in-stock notifications, and announcement bars.
Some EComposer extensions allow you to protect your content, add a "Table of contents" to long-form blog posts, and more.
With EComposer extensions, you'd save approximately $170 per month by one app — instead of using several apps (doing various little things) — while keeping your Shopify store stable, secure, and fast.
How do you manage Shopify Store Design? What Shopify Page Builders do you use, If any?
Tell me all about it on Twitter, LinkedIn, or my LinkedIn Brand page.