Google Bard for eCommerce marketing? Why not? While there's Chat GPT, it's use is limited (for free users) and is a paid product if you'd like to use it well enough.
Now, don't roll your eyes. I know that this is one of the many "How to Use Google Bard" posts that you'll end up reading.
But it has use cases. You and I will both benefit from it.
Google Bard, meanwhile, is completely free as long as you have a personal Google account or a paid Google Workspace package. Either way, Google Bard lends itself to be more useful, handy, easier to access, allows for search on top of your inputs (linked to Google search, with a simple option to "Google It"), and has the ability to send yourself notes (Google Keep) or send yourself emails (Google email).
Export any output from Google Bard directly to Google Docs or Draft within Gmail.
Bard is a large language model from Google AI, trained on a massive dataset of text and code. It can generate text, translate languages, write different kinds of creative content, and answer your questions in an informative way.
Terrific. Beats ChatGPT any day, eh?
So, how do we use Google Bard and the Power of AI for general tasks (and endless tasks!) related to eCommerce Marketing? Here are some ways:
Generate high-quality content [Content Marketing]
Your eCommerce business should have an eCommerce blog (as long as the margins account for the time, resources, money you spend).
eCommerce blogging is the first step you'd take to ensure that you are not only found on Google (for relevant sarch terms). Your content will then help open up a bridge for your prospective readers to get to know your brand better, understand how your products help, and keep themselves informed.
eCommerce blogging requires publishing velocity. Meanwhile, it's a channel (by itself) to help you with eCommerce lead generation (by using lead generation elements and lead generation tools such as exit-intent pop-ups, sticky bars, slide-ins, embeddable forms, and general pop-ups). This holds true as long as your blog is optimized for lead generation.
One of the best ways to use Bard for eCommerce marketing is to generate high-quality content. Bard can write blog posts that are both informative and engaging (edit for brand style). This will help you to attract more visitors to your website and convert them into customers.
Generate Images, On The Fly
According to this latest release, Bard will get more visual. You'll be able to use images along with text while you create content (for marketing, in context of this blog post).
White writing blog posts (or when you create other content assets such as lead magnets, ebooks, and more), Google Bard will use Google Lens and allows you to upload images, along with captions for these images (in seconds).
Google Bard will also integrate with Adobe Firefly and Adobe's entire family of creative generative AI models to help you create content at a pace you never knew you could. You can also add your images to Adobe Express and edit further.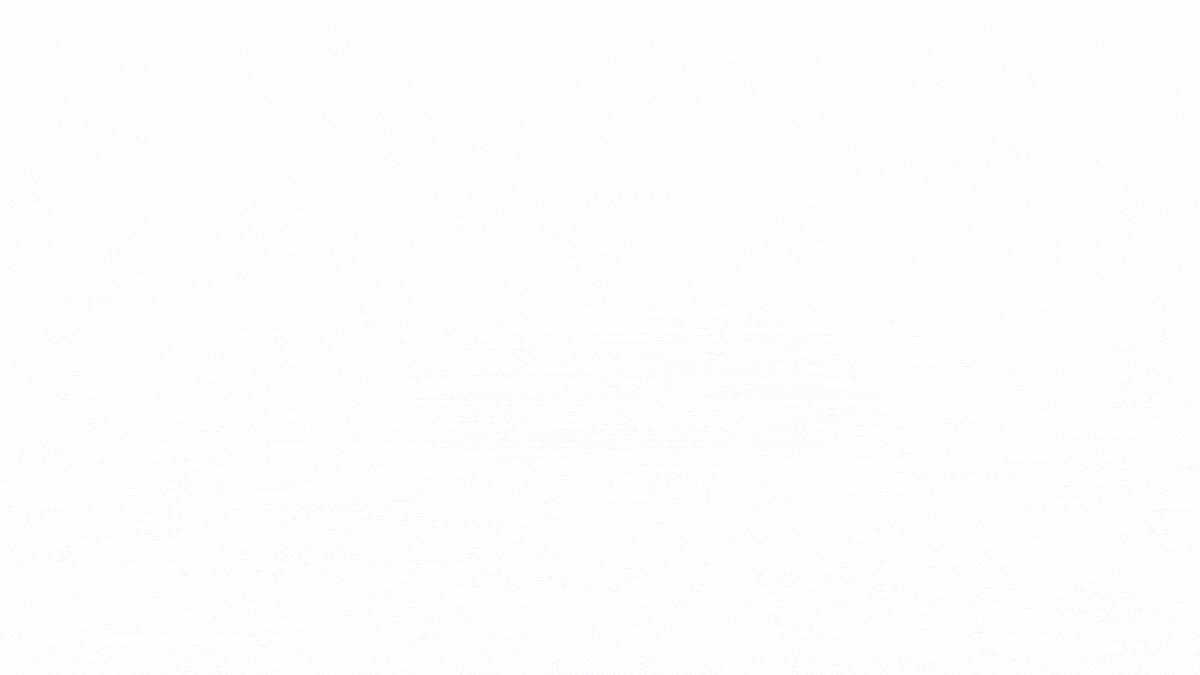 Of course, if this isn't enough, there are a ton of AI tools for Images such as those for eCommerce product photos as well.
Create Videos For Marketing
Using video for onboarding? How about videos for lead generation? Would you like to use the power of video marking to make impact, share stories, and make your customers go "ooh"?
Nike does a lot of good things when it comes to marketing. Here's another one:
Now, Google Bard might not create videos (and there are other AI tools that can help). However, with the power of AI (using Google Bard) and Descript, you can easily speed up the process of video creation (for all sorts of things related to video marketing).
For instance, Bard can help you write personalized video scripts. Drop these scripts within Descript's powerful voiceover feature and you'll get videos (with your voice) and get complete videos or just boost productivity with Descript.
Further, directly export videos to YouTube from Descript.
Or, use scripts to create complete talking head videos (and later use Descript to edit these videos fast, add more content to videos without "re-doing" videos, and so on.
Personalize Marketing efforts
Bard can also be used to personalize your marketing efforts. For example, you can use Bard to create personalized email campaigns or social media posts.
First, along with using the right social media planning tools such as HootSuite or Buffer, you'll be able to almost semi-automate social media (distribution, sharing content, adding value with thought leadership, and more).
Second, you don't stare at blank white documents when it comes to social media thereby boosting the content output in social media with your content.
Third, personalized content on social media (including the ability too create YouTube Scripts and marketing video scripts) helps you to connect with your customers on a more personal level and increase your chances of making a sale (especially if you use videos for sales prospecting, videos for marketing, and more).
Conduct market research

Bard can also be used to conduct market research. For example, you can use Bard to generate surveys, collect data, and analyze results. This will help you to better understand your target market and make more informed marketing decisions.
Even for casual research (if you are a geek like me), research is a clean experience inside Google Bard (unlike your traditional Google search which comes packed with all sorts of listings such as Google Maps, Google Shopping Listings, and other trinkets and widgets to distract you).
Use AI For Product Descriptions
If you were using Shopify as the platform backing up your eCommerce store, you could use Shopify Magic to automatically write up product descriptions for each of your products. In addition, Bard can help create product descriptions as well.
If you weren't using Shopify, Google Bard comes to your rescue and helps you write up stunning eCommerce product descriptions for WordPress+ WooCommerce setup; no-code website builders (such as Strikingly and many others); or if you were trying to use BigCommerce, Podia, Payhip, Thinkific, or MailerLite (for Digital Products)
Create Targeted ads With Bard
If you are creative, that's good for you. Many of us aren't. Look for help and you'll end up spending hundreds of thousands of dollars.
Instead, just use the speed of AI to help develop copy for ads. Not just one ad or two, mind you.
Develop an entire list of iterative ads (versions) for testing. Or, use one of the many drafts that Bard provides for you and pick the best one to use for ads.
Images (whether or not Bard includes them in the output) depends on whether its rolled out yet (available to you).
For example, you can use Bard to create copy for Facebook ads or Google Ads. Create ads that are tailored to the interests of your target audience. This will help you to reach more potential customers and improve your ad click-through rate.
Develop Live chat & ChatBot Scripts
For the geeks, there are tools that help you "develop" custom live chat widgets and chat bots (we aren't getting there now. Instead, our focus (as business owners and marketers) is to use AI tools and offerings available to us to help dpo our jobs better.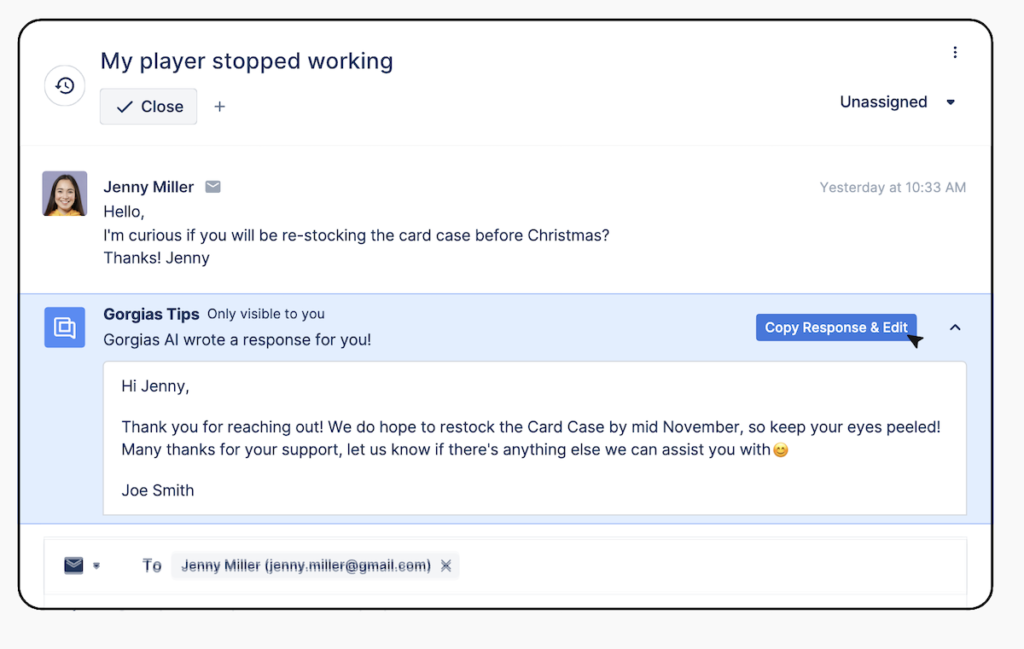 As you read this, AI already found its way to make live chat and chatbots more effective than ever. For Instance, Gorgias already has Gorgias AI that helps you save time while simultaneously boost productivity when it comes to offering exceptional customer service (on top of everything else Gorgias has on offer).
Gorgias AI uses machine learning to study your past tickets and learn your brand's voice and policies. Then, using GPT-3, it suggests brand-friendly responses for each ticket to give your agents a head start.
Read:
11 Best live chat Software Options For eCommerce
Get Help with Customer Service
Bard can also be used to get help with customer service. For example, you can use Bard to answer customer questions, resolve issues, and even provide product recommendations. This will help you to provide better customer service and improve your customer satisfaction rates.
As you can see, there are many different ways to use Bard for eCommerce marketing. By using Bard, you can generate high-quality content, personalize your marketing, conduct market research, create targeted ads, track your results, automate your marketing, get creative, and get help with customer service.
Further, improve your eCommerce marketing results and grow your business with eCommerce customer service scripts.
Read:
How to Use eCommerce Customer Service Scripts
Why Proactive Customer Service Is Essential To Growing Your Business
If you are looking for a way to improve your eCommerce marketing, then Bard is a great option. Bard is a powerful tool that can help you to achieve your marketing goals.
How do you plan to use Google Bard for eCommerce? Do you see potential with the likes of Bard, Shopify Magic, landing pages built with AI, and more?
Tell me all about it on Twitter, LinkedIn, or my LinkedIn Brand page.