Landing pages are the moment of truth when it comes to conversions, to get some action, to generate leads, and to turn those casual visitors into customers who'll remain with you for life.
How businesses feel about (and work with) landing pages is totally something else though. Apparently, the enthusiasm I feel for landing pages isn't what most businesses feel.
For some businesses, landing pages are extra work. For others, it's just one of those things you'd have to do make your sales funnels work. Only a few are "enthusiastic" and "passionate" about landing pages (and I get that).
Regardless of "feelings and opinions", landing pages are absolutely essential for your marketing campaigns. As such, there's no need to hire designers and developers for creating landing pages.
In fact, hiring web designers and developers for landing pages is completely absurd, thanks to the following landing page software available to you today. You should learn to bank on Drag-and-drop DIY Landing page builders.
Sure, thank me later.
Here are a few worthy landing page software you should consider:
Unbounce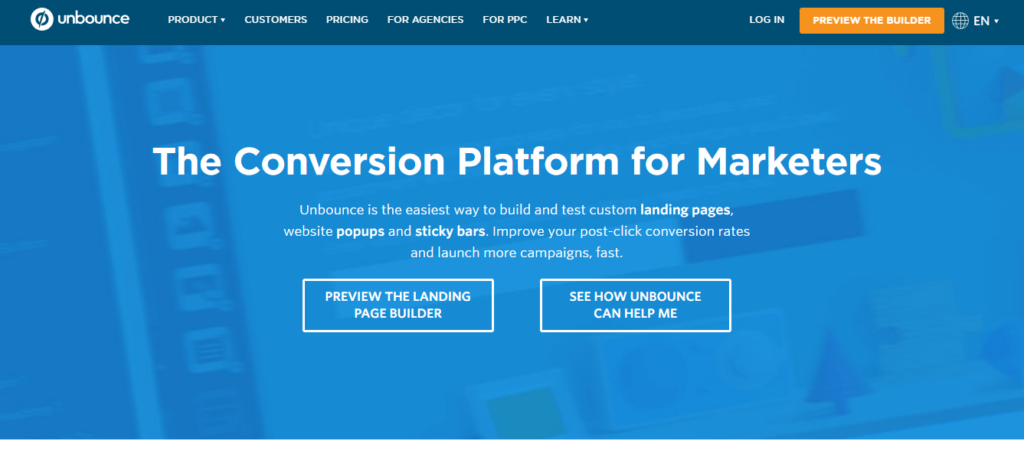 Unbounce is one of the oldest, the best, the baddest, and the meanest landing page software tools available in the market.
It's one landing page builder that truly comes with a "drag-and-drop" builder which literally lets you grab an element like an image and drag it to absolutely any corner of your canvas.
Unbounce is constantly adding more features (such as horizontal forms, AMP-ready pages, force https, more fonts, and much more. At its heart, Unbounce has awesome A/B testing features and plenty of integrations.
Cons: Unbounce has new pricing now and it's now pricey.
Read more: The Unbounce Review
Leadpages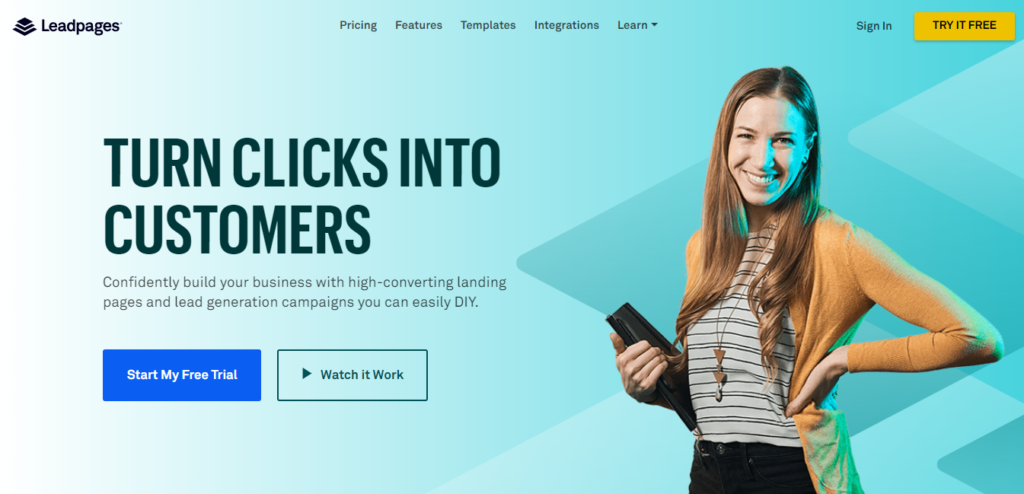 In addition to Unbounce, LeadPages is the only other landing page software or tool that we don't hesitate recommending since we use it too. While Leadpages's builder isn't exactly as fluid as Unbounce, the Leadpages builder is the only landing page software that can get close to competing with Unbounce.
Leadpages comes with pop-ups (leadboxes), integrated Facebook Advertising, numerous integration options, and absolutely fantastic support in addition to access to other tools such as Drip which are also a part of the Leadpages family.
All that, plus the resources and learning available for you? That's what I can call a complete package.
Note: Unbounce and Leadpages have great options for learning and deep resources for you to learn everything you need to about landing pages and the whole mile you have to walk with regards to paid ads, marketing automation, conversions, and more.
Read more: The Leadpages Review
Instapage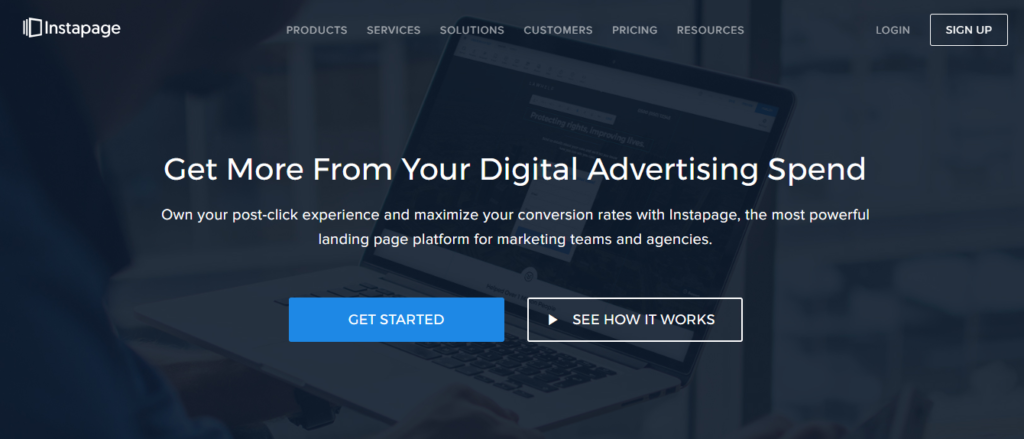 Instapage is another long-standing and population when it comes to landing page tools.
The focus is mostly on teams building landing pages together (with extensive features built for collaboration, review, and feedback).
Boasting of pre-built blocks (which can be used and reused again and again), collaboration, and decent drag-and-drop builder, Instapage is quite respected in this space and is used by several agencies.
Of course, Instapage also comes with everything you need with a DIY landing page builder such as flexibility when it comes to design, integrations, and A/B testing.
Wishpond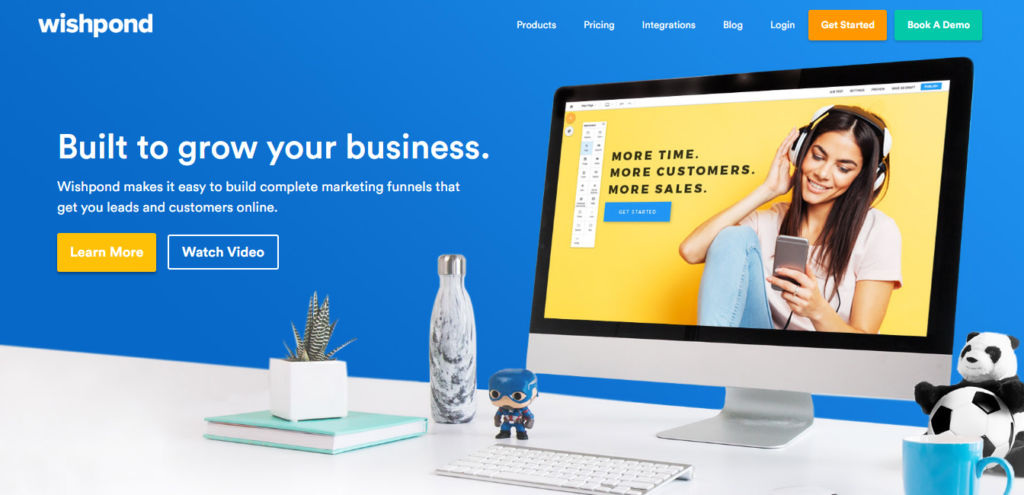 Wishpond is slightly different compared to the other landing pages mentioned above — it's a landing page software that also tries to provide you with other lead generation elements and lead generation gateways.
For instances, you get Wishpond Pop-ups, gateways for giveaways, landing pages for referrals or contests.
While Wishpond does help you integrate with other tools you might use, the A/B testing feature is only available on premium plans.
I don't like that since I'd like to see something as basic and important such as A/B testing should have been made available to every premium plan on Wishpond.
Landerapp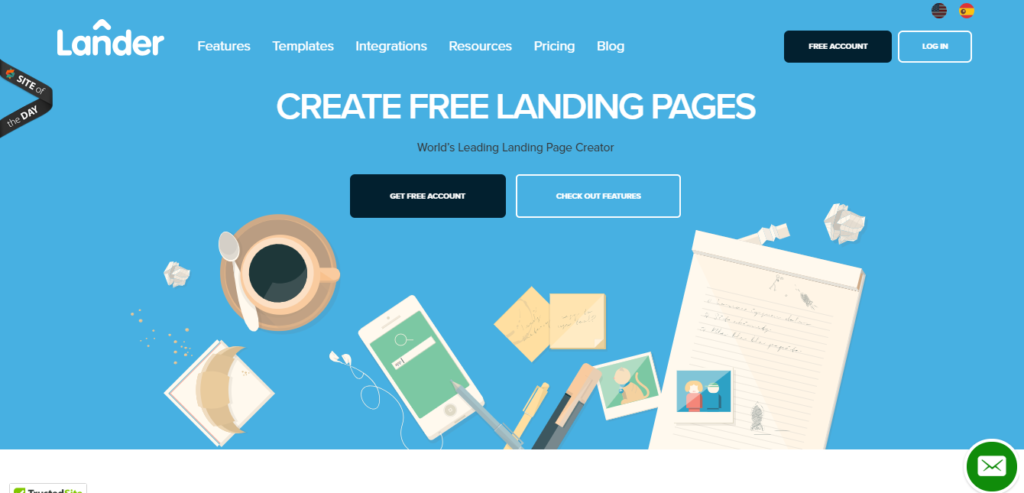 I've known that LanderApp existed for as long as I knew Leadpages existed. Somehow, LanderApp seems to have frozen in time.
I don't see any new landing page templates for a long time now and I have no idea how the customer support, integration ecosystem, and the feature set are except that landing page builders like Leadpages and Unbounce beat LanderApp hands down in almost all departments.
Landingi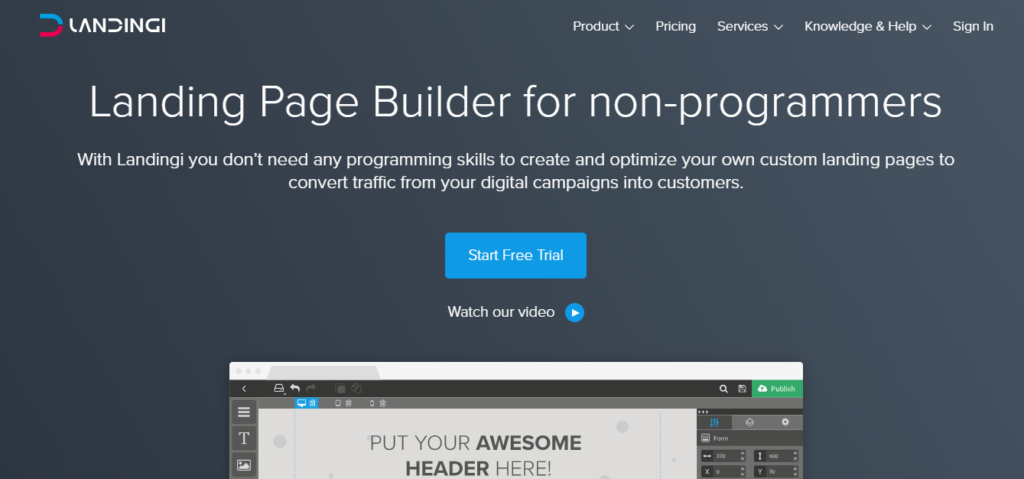 Landingi, compared to veterans on the block here, is rather and starts off with the clear advantage of knowing what works, what doesn't, and where some other landing page tools semi-failed.
Landingi is certainly better than LanderApp. Landingi has better templates, is much more affordable, and is also the only landing page builder among all the others here with a White Label option.
Landingi also has workflow automation, A/B testing, smart lead inboxes, anti-spam features, and slick webhooks.
Convertri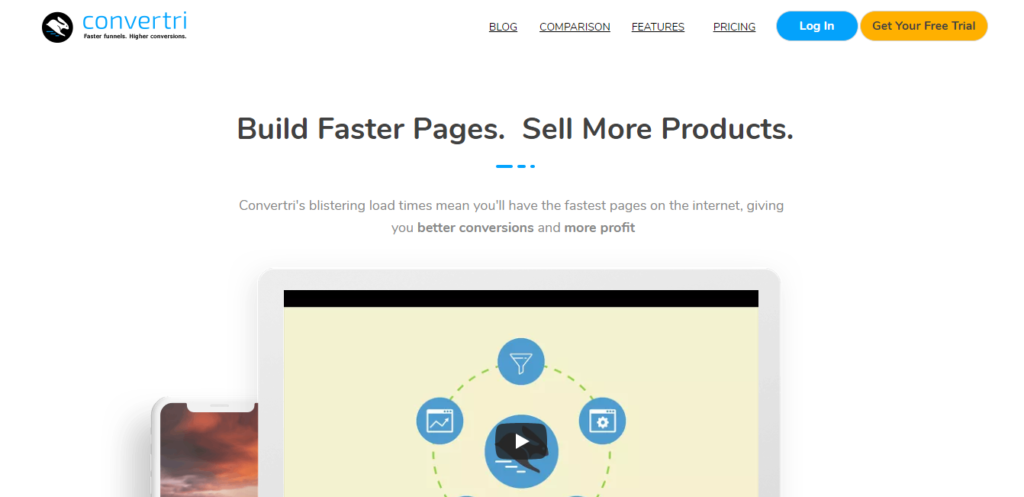 Convertri is the new kid on the block and it knows what other landing page software lack.
So, it comes with other slick features such as a funnel builder, inline page editing, two-step opt-in, dynamic text replacement, layers, AMP-ready pages, upsells, checkout functionality like Leadpages does, and precise-element positioning.
I , however, have a feeling that it's all marketing gobbledegook and when it's time to handle thousands of customers eventually, customer support might just be lacking and not on par with Unbounce or Leadpages (both of which are long-term, upstanding, and well-run companies).
Other honorable mentions:
Landing pages are so important that it's often something that other tools also to provide them as a feature. For instance, MailChimp has landing pages feature built within.
There are WordPress-based website builders such as Divi that you could use to build landing pages.
You could build completely stand-alone landing pages using HTML/CSS with Webflow without knowing a line of code.
What is the landing page software you swear by, and why?