Pre-launch eCommerce Marketing strategies allow you to hit the ground running, gear up for a firm path to revenue, create buzz, and build hype.
Pre-launch strategies for eCommerce are what trailers are for Hollywood movies.
eCommerce itself, meanwhile, is growing faster than you can imagine. According to Kinsta, more than 95% of purchases will happen online by 2040.
If anything, it helps if are prepared. Here's how we do it:
Pre-launch Marketing Strategies: Why Do It?
Pre-launch marketing isn't just for marketing, advertising, building hype, and creating buzz.
It also helps you get feedback for products — you get a feel for demand, helps validate products, fine-tune your marketing messaging, and helps tweak your launch plan.
Pre-launch Marketing Tactics
Pre-launch marketing strategies are just as many as regular marketing strategies. Only, you put these into action months or years before you launch your eCommerce brand. Some of the popular ways are as follows:
PR outreach
Advertising (offline)
Paid ads on Google and Paid Ads on Social Platforms (Facebook, Instagram, Quora, Reddit, LinkedIn, and Twitter).
Video Marketing
Live Streaming (Including Amazon Live)
Influencer Marketing
Organic Social Media
Launching Contests
Kickstarter or ProductHunt
This is not an exhaustive list.
Pre-launch Marketing: The Art of Buzz Creation 

As a brand or a business, you don't want to wait until your business is launched to start generating revenue. Marketing takes time. It's also prone to a lot of stupidity (I don't like this, I don't like that, I hate Instagram, I don't believe in blogging, I don't…I don't…I can't…I won't… whatever).
Data visualization, data-driven marketing, and "letting the numbers speak" are all strong counters to this kind of stupidity.
Sorry, I slipped.
So, start pre-launch marketing strategies (and then ongoing, comprehensive marketing) to ensure that you are doing the only thing that matters: generating revenue. Getting profitable.
This is how you do it:
#1: Blogging For eCommerce
Now, not all businesses warrant blogging as a strategy. If you are selling little trinkets that cost less than $10 per trinket, the cost economics of long-term blogging just won't work in your favor.
This also applies to parallel eCommerce business models such as Dropshipping or Print-on-Demand — unless you have healthy margins and you know you are targeting an audience that tends to get drawn to certain topic clusters.
Take the example of MoneyMotivation, one of those eCommerce brands that I had the pleasure to work with.
The eCommerce brand itself was dedicated to entrepreneurs, self-employed professionals, freelancers, and content creators.
While the brand didn't explicitly do blogging (as blogs are), they used lots of "blog post type content" being sent out as emails to their subscribers who happened to be content creators and entrepreneurs.
Blogging for SaaS businesses, traditional businesses (even if they are among the so-called "boring industries" just works.
To make blogging work for eCommerce, there are pre-requisites. You'd need:
Well-defined ICP (Ideal Customer Persona) or specific audience types (such as an audience of only entrepreneurs, or only architects, or only single moms).
The margins for eCommerce should be healthy.
You must be committed to do "Blogging for purpose".
Wondering what "blogging for purpose" means? Watch this:
#2: Product Design = Boosted Perceived Value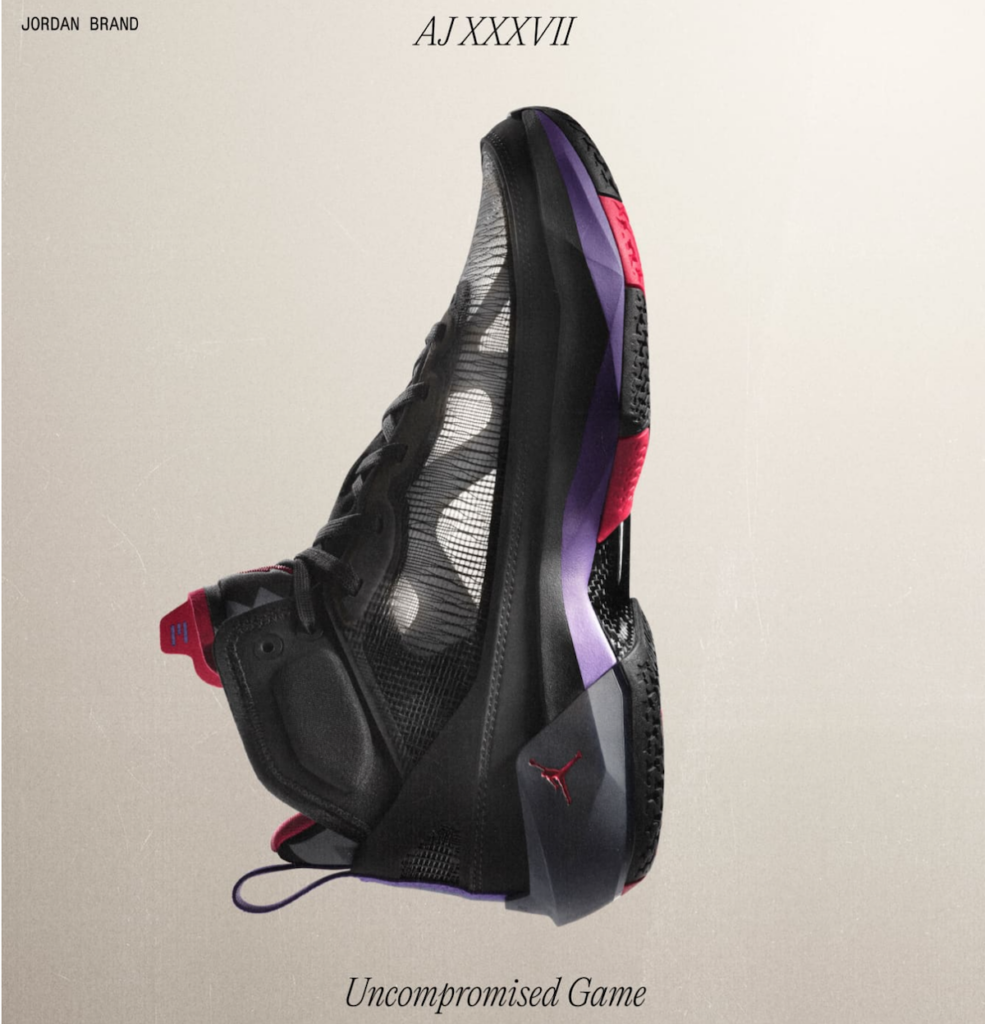 Sell physical products or sell digital products, visual appeal leading to better sales is undeniable.
I am no expert on visual design.
You and I know, however, product listings (especially for a new eCommerce brand about to launch pre-launch marketing strategies) and the overall appeal of the eCommerce site itself is crucial.
A research study called The Art of Appeal In Electronic Commerce reveals the following:
Product appeal (e.g., whether products are presented in an appealing manner) shapes consumers' assessment of the service content quality of eCommerce sites.
eCcommerce sites should offer product-oriented functionalities (e.g., virtual product presentation) to induce product appeal, especially for those consumers who have yet to trust the sites.
Product appeal directly impacts customer retention.
The paper further postulates that…
eCcommerce sites can attract new consumers with product-oriented functionalities that render products more appealing while retaining existing ones by making it easier and more enjoyable for them to source for and acquire desired products.
Work to get product visuals right.
Product design and visual appeal directly impacts branding, perception, and sales.
Read more:
40+ Tools & Resources For Creating Beautiful DIY Photography
Product images are all about making that great first impression. Don't go wrong there. Here's the DIY Guide to Perfect Product Photography
#3: PR Outreach [+ The Easier Way for Budding eCommerce Brands] 
You could do what brands that PR outreach do — working with PR specialists, lobbying popular online (and offline publications) to get your brand featured (or the story of the brand highlighted), and more.
Alternatively, you can follow an approach much more approachable for budding eCommerce brands (who might not have the budget for big-ticket PR campaigns.
Find the best medium, formats, and content types before you do PR outreach. Then, produce content.
The content does the work.
For instance SkullCandy knows that its target audience is music aficionados. The first platform they chose was YouTube (big for music, without boring you with YouTube Music Stats again).
Read:
Want Free Press? Here are 13+ Ideas To Help You get Free Press
Leveraging PR for eCommerce: It's Easier than You Think
#4: Influencer Marketing
I take Influencer marketing with a pinch of salt. My opinions won't change a thing about the power of influencer marketing today.
Nathan Chan and Emily Chong launched Healthish — a brand that sells sleek and timestamped water bottles. Before they launched, they took the trouble to find influencers (on Instagram, YouTube, and other places) to help with their million-dollar pre-launch strategy.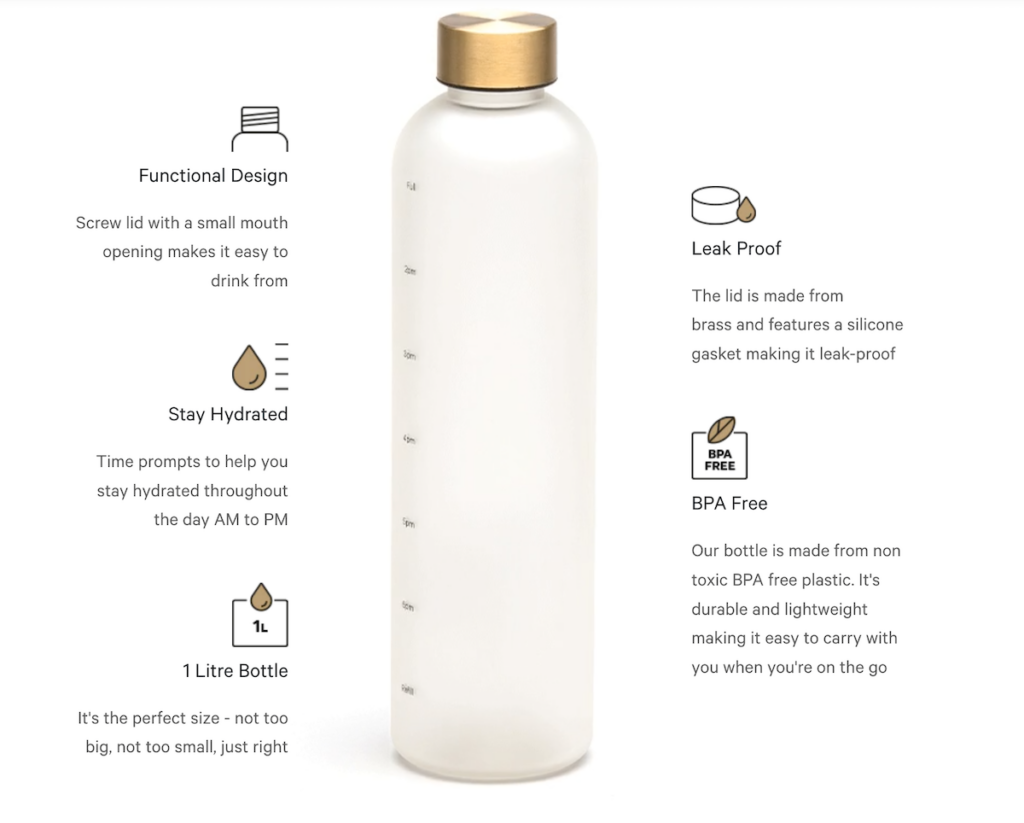 The entrepreneur duo didn't just race to find "any" influencer out there. Emility puts it this way:
"It's important to identify the type of influencer for your business and also, finding who's the best fit. I came up with a list of criteria for the influencers and then, just started reaching out to them via email."
Sometimes, there's a "brand-influencer" misfit — for various reasons. Be ready to pull the plug and move on.
The best influencers for your brand are honest people with a following that vouches for them. More importantly, they should be creating content that suit your target audiences.
It'll take some trial and error. Period.
Read More:
30+ Influencer Marketing Statistics to Have on Your Radar
The Pre-launch Strategies of a Million-dollar Brand
#5: Organic Social Media
Some entrepreneurs and eCommerce brands miss the "social media bus" completely, for whatever reason.
Setting up social accounts (where needed) and going all out on social even before launching your business is one of the best pre-launch (and post launch) marketing strategies ever.
Social media helps you get traction. Possibly validates product demand. Your presence and push on any given social platform gets you precious feedback (on a million things — from idea to eCommerce store design; from product design to "What else do you want?")
Social media gives you rave reviews, testimonials, and "oh-so-precious" social proof.
If you are not on social, you are throwing truckloads of cash away (for no good reason).
Did you know that social media, collectively, makes eCommerce brands smart money?
Here are some interesting social media statistics for eCommerce from Shopify:
Facebook (like it or not) has the highest conversion rate for all social media traffic at 1.85%. With 2.94 billion active users in 2022, can you afford to have opinions?
More than 1 billion+ hours of video on YouTube are watched daily. You can also sell products directly on YouTube with Shopify + YouTube Integration (takes minutes).
Then, there's Twitter, Instagram, Quora, TikTok, SnapChat, Telegram, and more.
Note: Organic social media isn't about pushing and attacking platform feeds with "your stuff" — it's more to do with small talk, engagement, familiarity, engagement (doesn't mean you write crap, just to engage), and more.
Tiny little things matter.
Read more:
How to Create a Social Media Strategy
Social Media For Business, Redefined
Boost Social Media Reach: How to Go Social On Steroids
#6: Contests = Boosted Engagement
Contests are an awesome way for you to get some pre-launch interest, reach, and boatloads of engagement. Contests and giveaways are more powerful that what we credit those for.
You'd think of contests as a "way to do marketing and get leads". Contests tap into multiple facets and layers of human behavior.
KnifesShipFree boosted online revenue by $10,000+ just by launching online giveaways.
Large brands also use contests to generate buzz, excitement, and more reach. See how Lenovo does it:
Read More:
12 Best Online Contest and Giveaway Tools To Generate Leads Fast
9 Best Tips for Running an Instagram Giveaway 2022
#7: Paid Social Media
For the same reasons that organic social media should be a part of your pre-launch eCommerce marketing strategies checklist, also consider paid social media reach.
When billions of people hang out somewhere, it makes sense to devise a strategy to reach and convert.
All social media platforms now have varying list(s) of products to help brands extend their reach, shine, and win.
Pushing ads out for "pre-orders" is a healthy thing to do as well.
Here's how the brand Ultrahuman does it:
There's no dearth of social platforms you can launch paid social ads: Quora Ads, Pinterest Ads, Twitter Ads, LinkedIn Ads, Instagram Ads, Facebook Ads, and Reddit Ads.
Here are some pointers to ensure you get your paid social media strategy right:
Ads, landing pages, copy on both ads and landing pages — should stay consistent. Unbounce calls it "message-matching, and they have a point.
Building landing pages (at scale) — One page per offer — with tools like Unbounce, Leadpages, and Instapage.
Ads should lead to landing pages (not your eCommerce store or your website). The purpose of the landing pages is to help convert new users with minimal friction — a PDF checklist, a product guide, a detailed brochure, a whitepaper, or a discount.
One landing page = a single call-to-action (what do you want your visitors to do?)
Don't overthink design or copy. You should, instead, use A/B testing to measure and lead with data-driven decision-making.
The only way you know a landing page is "awesome" is when it converts.
Further, you'd need sales funnels (essentially the complete workflow from ads to landing pages and then to email marketing). Learn what sales funnels are:
Read:
How to Create Landing Pages in Minutes
Why eCommerce Landing Pages With Buttons Won't Work?
#8: Launch With Purpose [Aim To Change The World]
If your brand or business boasts of shared values with target audiences, you get to run on nitro-boosters. You just click. The connection is stronger.
In come cases, there's a lot of love in the air.
We aren't talking about bringing out the change in the world with your "products", which I believe you already are.
How about bringing in change or to try and help with some serious issues — climate change, animal extinctions, conserving forests, going green, reducing carbon footprint, eliminate world hunger, and so on?
Exactly what you do is your pick. But there are brands that launch (with all of the other pre-launch strategies) with a venerable twist.
Thanks to this find from GeniusWire, WaterHaul helps convert all that plastic from coastlines into products with a purpose: such as recycled litter picking bag hoop, litter pickers, eyeglasses, and optic wear.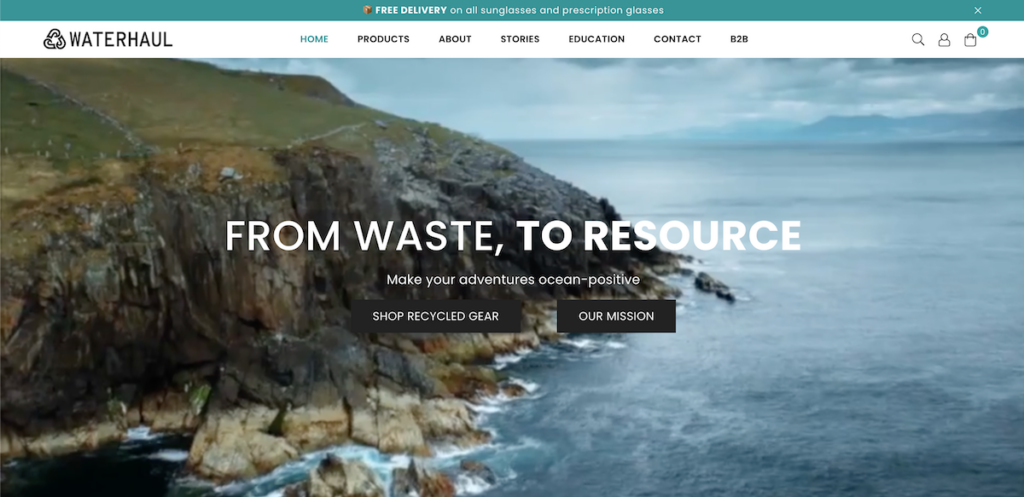 When you have something noteworthy, you call it out. Make it known. Wear it on your sleeve. Let the world know.
#9: Launch on Kickstarter [If applicable]
Launch on Kickstarter when you not only seek to build a community or early-interest audience for your product but also to help raise funds. Kickstarter is one of the best communities and a trusted platform to crowdsource creative projects.
Since Kickstarter's launch in 2009, more than 21+ million people backed 228,307 projects — this is not including repeat backers and the sheer number of pledges.
Kickstarter helped launch more than 570k+ projects and helped raise $6.90 Billion (with a B).
Selling art, music, photography, design, digital goods, physical goods, and so on? See if you can follow the rules.
If you can, it's a great launch pad.
#10: Launch on Product Hunt [If Appropriate]
ProductHunt — contrary to popular belief — isn't just for indie dev projects, SaaS businesses, and tech-based startups. ProductHunt is also a thriving community of entrepreneurs, marketers, developers, product aficionados, and more.
If anything, ProductHunt is a goldmine (in many ways). Shahed Khan— co-founder of Loom — puts it this way:
"Over $200 billion in startup valuations have first appeared and launched on ProductHunt"
Loom now has 14+ million users, Golden Kitty Awards (and 19+ other badges). It's a video tool that everyone loves and with multiple use cases (from video demos to creating videos for team collabs), and is one of my listed favourites on Video Prospecting Tools (along with other mentions here and there).
Loom, however, launched on ProductHunt in 2016 with more than 3000 people signing up in the first 24 hours of launch.
ProductHunt features discussions, events, tools, jobs, and so much more.
If you sell digital downloads, online courses, and so on — give ProductHunt a chance.
Physical products, eCommerce products are also featured and launched on ProductHunt: I remember Microsoft Surface Studio, Microsoft Surface Laptop, was featured and showcased several years ago.
Boostopia Store — a line of graphic tees, wall art, and accessories — launched on ProductHunt as well.
Which of these pre-launch eCommerce marketing strategies will you bank on? What others would you like to add?
Tell me all about it on Twitter, LinkedIn, or my LinkedIn Brand page.