Shopify eCommerce Subscription Apps make the job or running and managing your eCommerce subscription business (or the eCommerce subscription products on top of default "one-time" purchase options).
With Shopify, you already have everything you need to run your eCommerce business like a pro — Shopify Themes, Shopify POS, Shopify Email, and many other features.
Plus, you have apps. For everything.
Note: I recommend picking up the Booster Theme — perfect for most kinds of businesses and a hefty bag of features. You'd never need another theme after use the Booster theme.
Another note: Instead of listing 15, 20, or more, I only picked Shopify recommended Apps (more will be added as updates). You have pick one of these Shopify eCommerce Subscription apps. It's hard, I tell you. So try them out first. If it works, it fits.
Learn:
How to Grow Your Own eCommerce Subscription Business
As for Shopify eCommerce Subscription Apps, here are the best ones out there:
Seal Subscriptions and Loyalty
#1: Subscriptions By Yotpo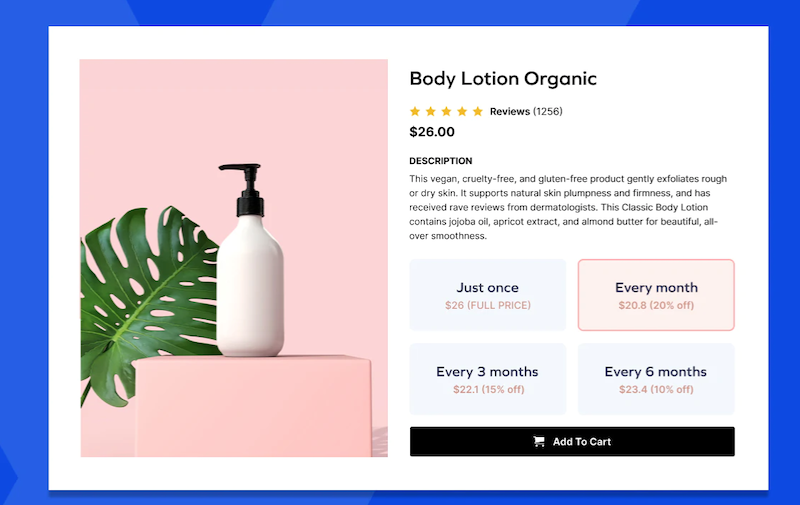 Designed to make eCommerce subscriptions simple, Yotpo Subscriptions is a Shopify app that works seamlessly with any Shopify theme you use. Yotpo boasts of smooth catalog management, fast checkout option, discount control, and more.
Within minutes, you can set up and configure your Shopify store, built for eCommerce subscription (on top of everything eCommerce stores can do).
Create as many subscriptions as you like with the Yotpo subscirptions app. Meanwhile, your customers can manage their own subscriptions (skip, cancel, and more).
Shopify merchants have ready access to analytics, insights on customer preferences, and use email notifications to keep nurturing your subscribers.
#2: Seal Subscriptions and Loyalty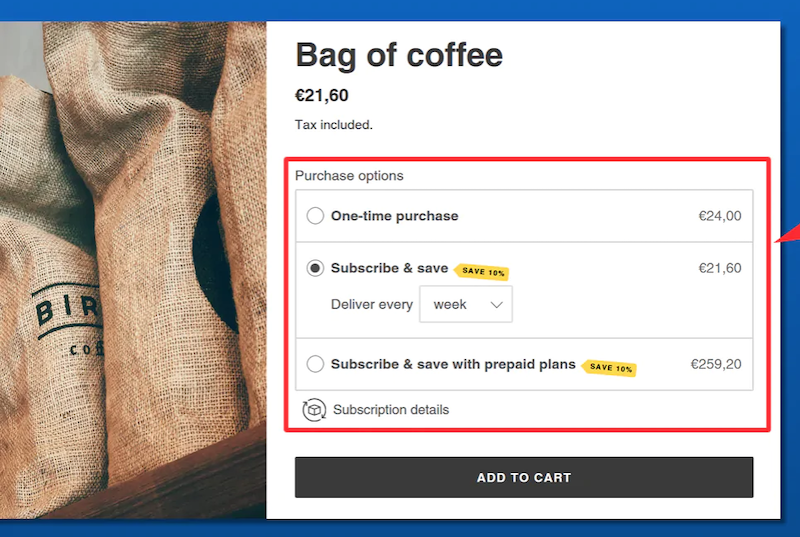 Seal Subscriptions and Loyalty App™ is popular, works well with Shopify Themes, and is an almost automatic installation. It's GDPR compliant and has a healthy list of features. Increase customer loyalty and retain customers for much longer with self-managed subscriptions built right into your eCommerce business.
Use custom domains if you want to, take advantage of robust APIs, and webhooks.
Give out loyalty gifts, launch loyalty programs, set up fixed schedules for subscriptions, provide loyalty discounts, and also push one-time items.
Make use of the auto-charging mode (customers charged for their recurring orders automatically and the order will be visible in your Shopify admin automatically).
Seal Subscriptions and Loyalty app™ makes use of Shopify Checkout (the best ever) and also lets you roll your eCommerce store in multiple languages.
#3: Bold Subscriptions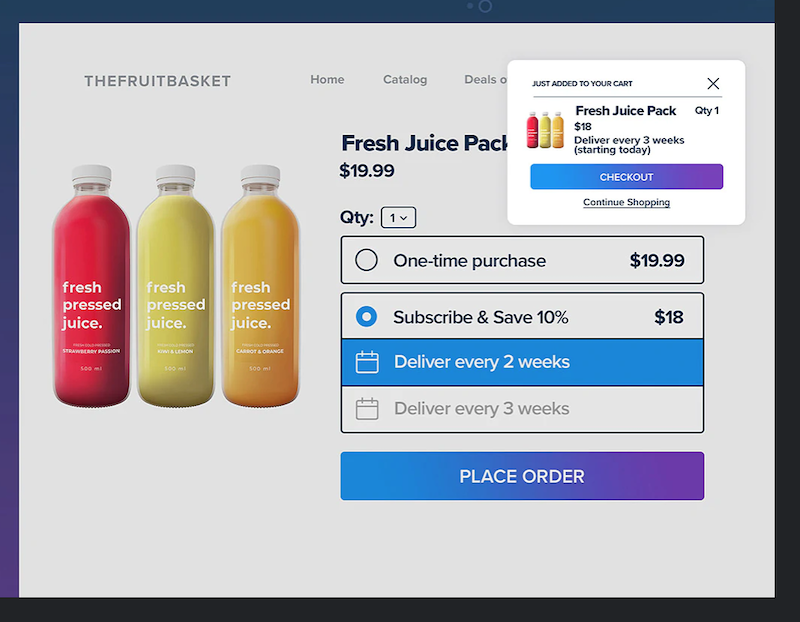 Decrease customer churn and bring in more revenue for your eCommerce store with Bold Subscriptions app.
Officially certified by Shopify for eCommerce subscriptions, your customers will get access to a subscription portal that allows them to self-manage their subscriptions (including intervals, orders, payments, card information, and personal information).
Working with a team? Let your customer support team get access to powerful customer management tools (so that they can manage customers on the fly).
Match billing and fulfilment cycles (with buffer days) and get support help 24/7.
#4: Smartrr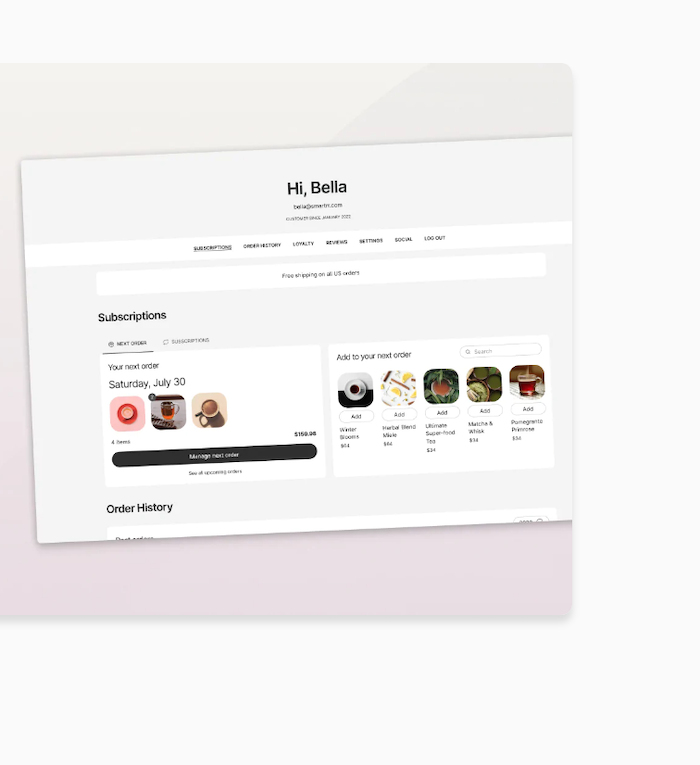 Power up your branding along with a way to run your eCommerce subscription business without a sweat. With Smartrr app, your subscriptions go live in minutes.
Plus, you get advanced subscription options (beyond just subscribing). For instance, with Smartrr, you can also launch prepaid subscriptions, bundles, build-a-box subscription models, sequential subscriptions, and more.
Craft unique membership experiences with discounts, perks, exclusive access, and more.
Retain a consistent brand experience with branded portal access, customer retention actions, swaps, and gifts.
Of course, get access to consolidated subscriber management dashboards, analytics, granular performance metrics, cohort retention, powerful integrations, REST API access, and more.
#5: Ordergroove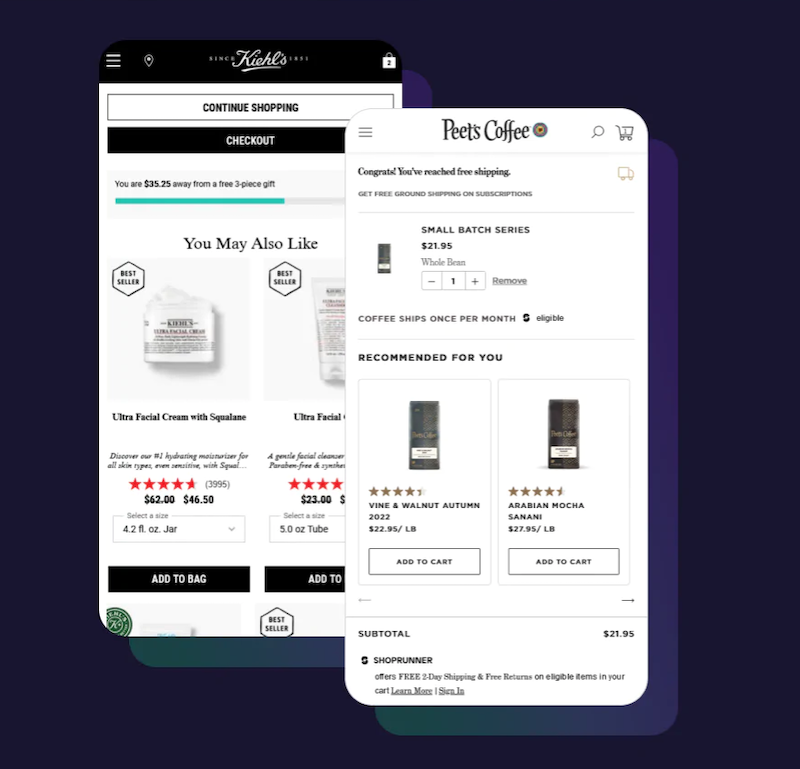 The Ordergroove app on Shopify store comes with a painless and semi-automated setup and configuration options. This takes the hassle out of getting started for most Shopify merchants.
Ordergroove is simple to setup and you can customize all aspects of your subscription options. Enroll more customers for your subscription plans using the integrated checkout. Give away Shopify coupon codes, launch one-click upsells, and establish free shipping minimums.
Customers can self-manage subscriptions. Cards are tried (and re-tried) automatically for upto 30 days. Meanwhile, you can display pricing for both one-time and recurring orders.
#6: Recharge Subscriptions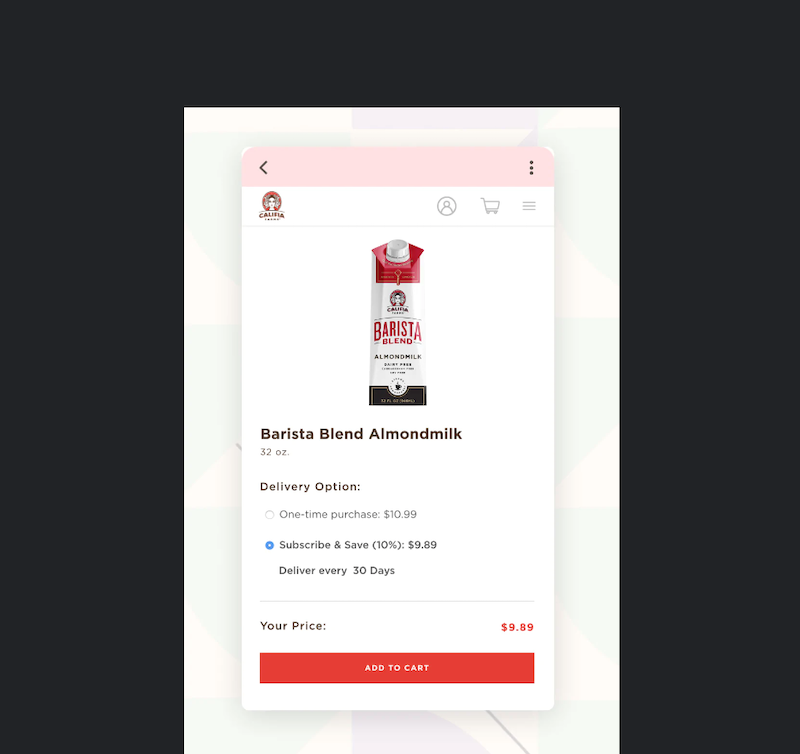 As with most apps on this list, set up subscriptions in minutes with the Recharge Subscriptions app on the Shopify App Store.
The app comes with a powerful merchant portal to manage subscription products which enables management from right within your Shopify store.
With integrations available with other platforms such as Gorgias, Avalara, and Klaviyo — you truly have an arsenal to work with.
Customers manage their own subscriptions (including SMS marketing and notifications with Recharge SMS). Enable upsells, keep everyone in the loop with automatic notifications.
Decrease customer churn and enhance customer loyalty with the ability to let customers skip or reschedule deliveries or swap products. Recharge also has automatic retries and dunning.
Make better decisions with insights on revenue, customers, and subscriptions.
#7: PayWhirl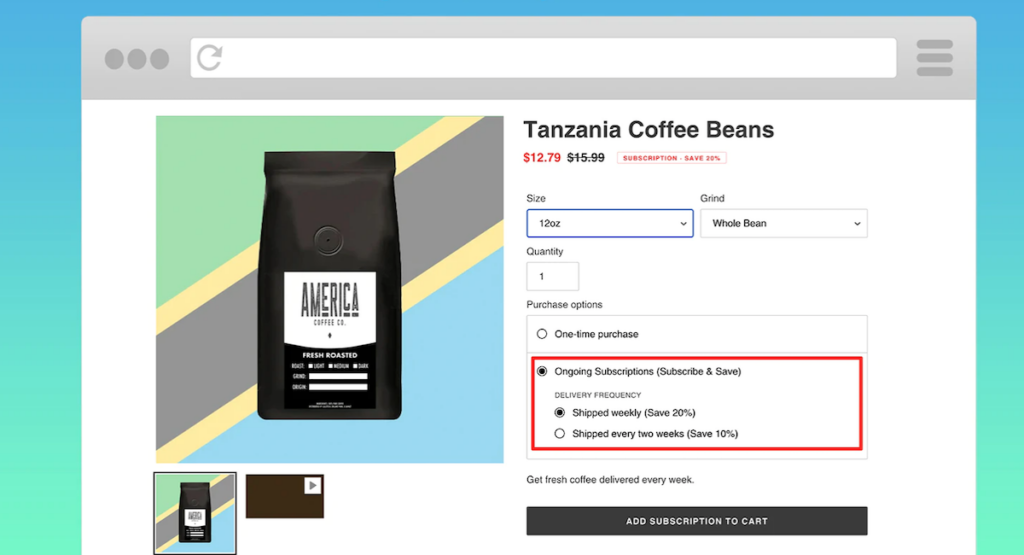 The Paywhirl Subscirption Payments app allows "unlimited subscriptions" on all its plans while also making all features available for every plan.
With PayWhirl, you can charge subscriptions weekly, monthly, and annually along with automatic dunning and payment failure management tools.
Based on subscription signups and events, tag customers and orders within Shopify. Then, use Shopify Flow to automate several aspects of your eCommerce business.
PayWhirl works with most themes (including the Shopify Booster theme, Shopify 2.0 themes and even app blocks).
Get access to other features such as multi-language and multi-currency support, automatic order generation, customer retention tools, and more.
Access support with installation and other issues with free live chat, email, and phone support. You also get free migration support and more.
#8: Awtomic Subscriptions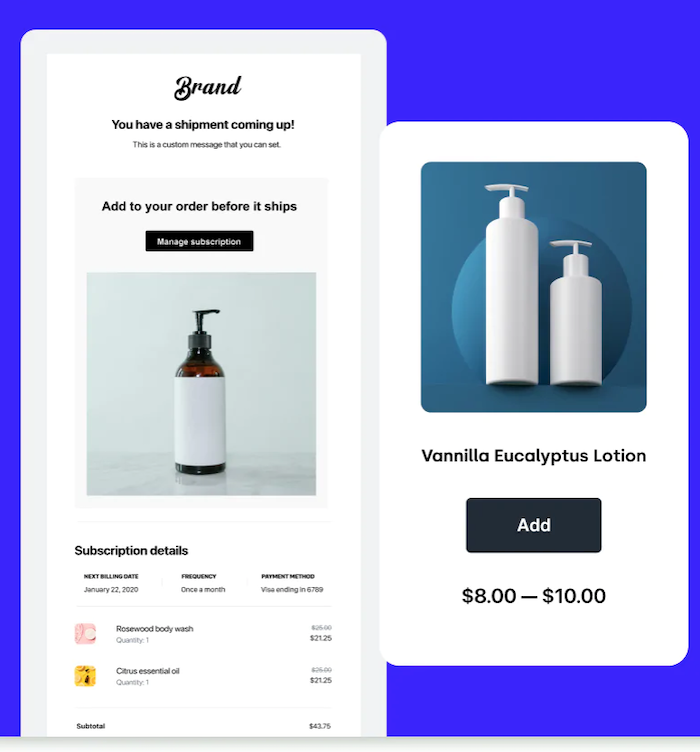 Awtomic subscriptions is Integrated with Shopify Checkout and built to help you convert, sell, and retain more as you run your eCommerce subscription business with Shopify.
Using flexible subscription tools, launch and showcase subscription options for customers. Awtomic Subscriptions also has intelligence "add-on" feature that highlights new products that your custoemrs can add to their shopping cart.
Get creative with your subscriptions by including "Build-a-box" subscriptions, shuffles, bundles, and more.
Manage subscription products and new subscription rollouts — along with the ability to edit products, discounts, coupon codes, customer info, and subscription status from within the app.
Reduce failed payments instances with automated dunning management.
#9: Appstle Subscriptions

Appstle Subsscriptions works great with their other Shopify app called Appstle Memberships and Loyalty™. Appstle Subscriptions can work on its own as well.
The app is speed testing to run with any Shopify theme or business. You get a flexible and easy way to create and manage recurring orders, subscriptions, memberships, and more.
Provide tiered discounting, shipping, free trials, gifts, segment-based plans and more. With cancellation management, dunning, and failed payment management, you can reduce customer churn.
The app offers full-fledged bundling of products or subscriptions; syncing SKU codes, free trials, and subscription gifting.
What are the Shopify eCommerce Subscription apps you use? How are they working out for you? What other Shopify apps can you recommend?
Start your subscription business with Shopify now.
Tell me all about it on Twitter, LinkedIn, or my LinkedIn Brand page.