The Shopify App store has more than 3200+ apps on the store. Of those, there are Shopify Apps By Shopify (because they can, and they are like that).
Shopify Apps for Shopify are what plugins for WordPress. Hint: Two ecosystems. Vastly different [we aren't going there]
Shopify partners are the reason behind all of those apps you see on the Shopify App Store — conceived, created, rolled out, and managed for the ever-growing list of Shopify merchants who drove more than $444 billion worth of economic activity (a 44% increase from 2020). Shopify merchants also supported more than 5+ million jobs worldwide.
The Shopify Partner Ecosystem itself makes impressive contributions to the "Shopify Effect" as the folks at Shopify like to call it. Shopify partners supported 656,000 jobs and inched forward to a whopping $32 billion in revenue (2021).
With a boombox right next to the burgeoning Shopify merchant growth and the simultaneous growth of Shopify merchants are the growth and use of Shopify Apps (by Shopify).
Shopify finds an increasing need to make some crucial apps (ranging from order fulfilment to Shopify theme design; from online store management to marketing). As such, there are some Shopify apps that created by the team at Shopify itself.
This post focuses on Shopify Apps by Shopify, specific to help you belt out better marketing campaigns, optimize your Shopify eCommerce store, and to help increase conversions for Shopify stores.
#1. Shopify Email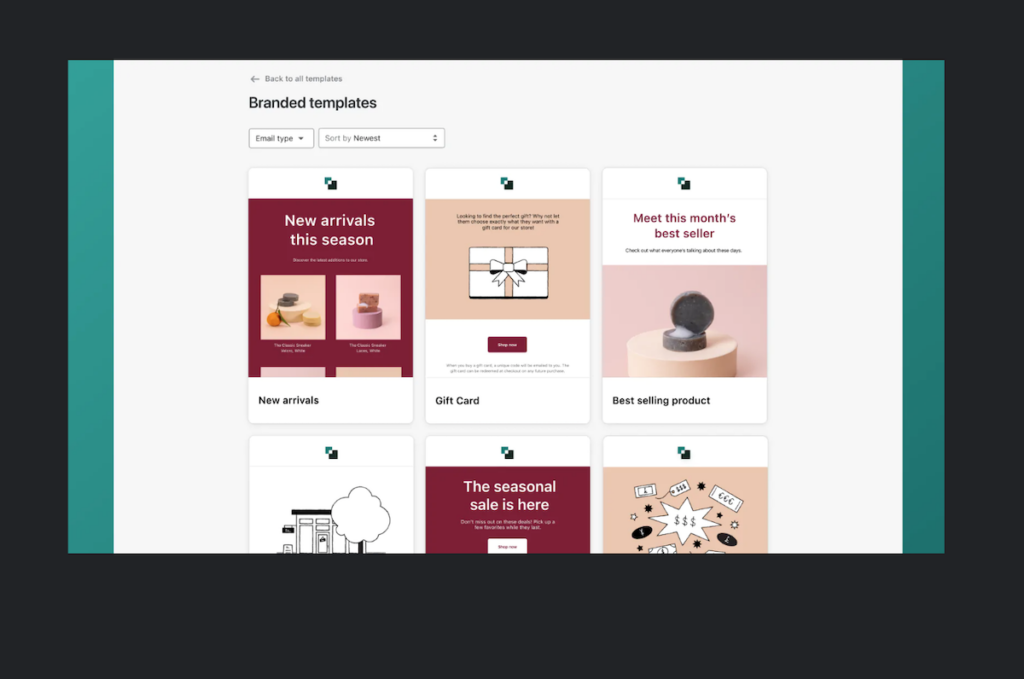 Email marketing is the breadwinner when it comes to more revenue and sales from your eCommerce store. As such, Shopify Email is a new entrant to the Shopify Apps by Shopify Cavalry.
Shopify Email allows you to use the best of what email marketing can do for eCommerce, right from Shopify admin itself. It's capable, it's free to install (additional charges might apply, depending), and it provides you with a simple workflow (no shenanigans).
Use Shopify Email to easily design emails (on brand) within minutes using the drag-and-drop editor. Customize your emails, and make your brand shine. You don't need any coding experience (not even Shopify's Liquid) and you are free to use Shopify Email templates to showcase products from within your store.
Other features within Shopify's ecosystem such as Shopify Flow also work great with Shopify Email
Read:
What Is Shopify Flow? How do you use It?
Automated eCommerce Email Marketing Workflows You Should Consider
#2. Shopify Collabs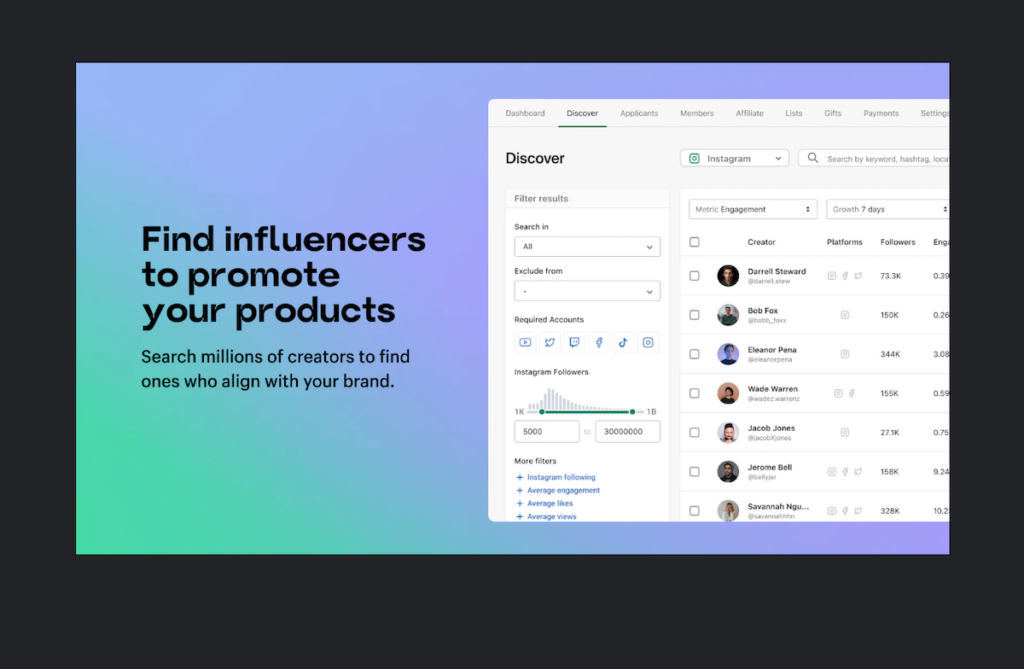 Influencer marketing is growing at "this is way too fast" speed. How big is the influencer marketing industry, you wonder? It's set to reach $15 billion, according to a report by Collabster
Ismail El Qudsi — Cofounder and CEO of SocialPubli — believes that Influencers will take over the entire marketing funnel.
He puts it this way:
In 2022, we will probably see a continuing shift toward social commerce as more consumers embrace shopping directly from social networks.
Shopify Collabs (Does it remind you of Instagram Collabs, anyone?) taps into the collective growth of both the creator economy and the Influencer marketing industry.
As Shopify merchants (reaching 1.75 million in number), you can ride this "creator economy + Influencer marketing" Jet.

Shopify Collabs allows you to search from a database of millions of creators and influencers (several of those possibly creating content and influencing in topic clusters relevant to your business) to help promote your products.
Send gifts. Send samples. Send products for creators and influencers to review (and hence drive sales). Shopify product catalog syncs with Shopify Collabs — so creators can choose product size, color, and other attributes.
As a merchant, you can also keep a hawk's eye on the ROI of influencer marketing.
Track affiliate sales through referral links (that creators and influencers use while talking or reviewing products).
Keep a tab on creators who drive sales for you. Attribute sales to the Influencer marketing channel, pay commissions, and more.
Do all this. From one place. How cool is that?
Read more:
Affiliate Marketing For any Business: Why Consider?
Affiliate Marketing: The 6.82 Billion Dollar Proof of Success
#3. Shopify Audiences
Audiences — in marketing speak — is a curated, collected set(s) of audiences you'll create for ultra-targeted campaigns (organic or inorganic).
With Shopify Audiences, you can create existing audiences such as:
Create audiences (all kinds, depending): All visitors to your store, specific visitors who reached certain high-value products on your store, or potential shoppers who arrived and left without doing anything. Create audiences for shopping cart abandonment, or other audiences such as "previous customers who purchased only once, and less than $100".
Make use of Shopify Audiences algorithm: It's not just grunt work. Shopify Audiences has a smart proprietary algorthm that identifies new opportunities for you based on high purchase intent, product characteristics, product type, store behavior, and more.
You can export any of the audiences you have to connected ad accounts (such as Google, Facebook, and Instagram) without doing manual uploads. Click and Switch, baby. You can then activate these audiences (exported) and run prospecting ads, retargeting ads, reach new buyers with similar purchase intent, and more. That's how you grow your eCommerce business.
Stay on top with custom reporting. Track performance accurately with your audience and ads matching your store orders, sales, and revenue.
With reporting, understand what channels work for you (and the channels that are worthless) for you as a eCommerce store brand.
Note: You should build and curate audiences even if you don't plan to use them (this is like saving up money just for the heck of it).
#4. Script Editor By Shopify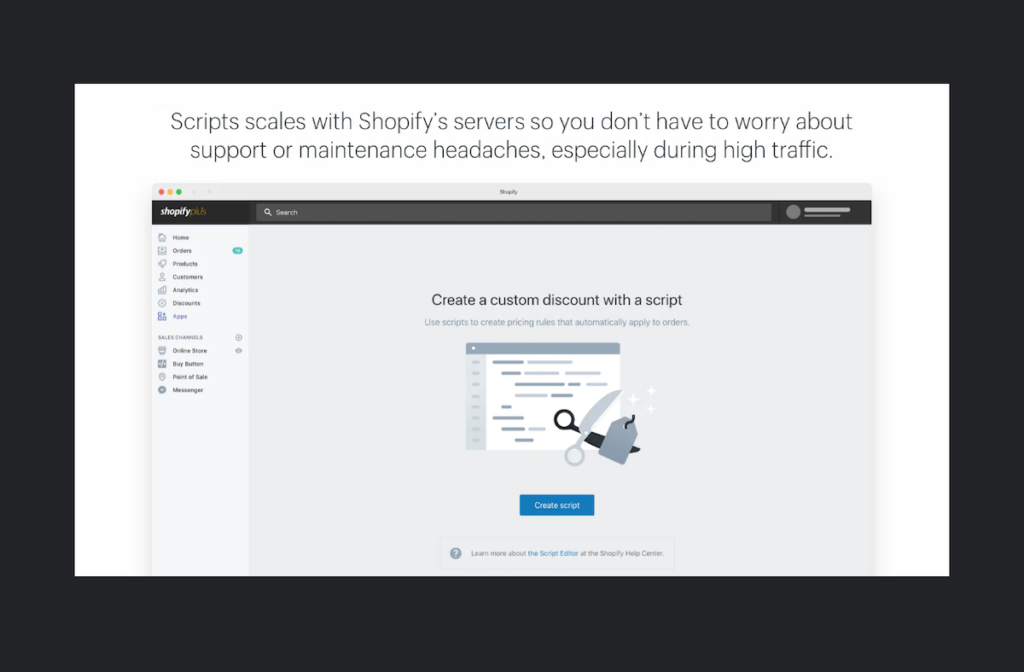 You know why Nike is one of the most successful DTC brands out there? It's because they do some great DTC marketing campaigns.
They test out their campaigns with passion, and they make it all colorful, vibrant, and compelling — a few things I wish B2B brands pick up on and launch some brilliant B2B Campaigns.
I digress.
One of the best ways to ensure that you increase eCommerce sales, optimize your eCommerce store, and get more customers (than you ever thought you would) is to customize your checkout flow — everything from how the checkout works to checkout design.
The brand, the colors, the accompanying payment provider logos, the buttons (and the button colors), and more.
For most merchants, customizing Shopify themes could be a daredevil act (they'd rather not). How do you quickly work on checkout flows then?
Use Script Editor by Shopify, that's what.
[Note: You'd need some idea of coding, Shopify Expert help, and some wizardry along those lines]
Script Editor is all about putting in ridiculous muscle for Shopify Checkout. With the Script Editor, you can offer custom pricing for specific customers, launch promotions, enable shipping (the way you want it to be), and offer payment options (specific to clusters of customers — say, a particular geographic locale).
Increase eCommerce conversions with smart promotions and reduce friction at checkout.
Scripts runs along with Shopify's servers and scales.
No maintenance. No headaches.
Capable of handling all the BFCM traffic or "Post Shark Tank Everything Went Nuts" chaos on your store.
#5. Shopify Inbox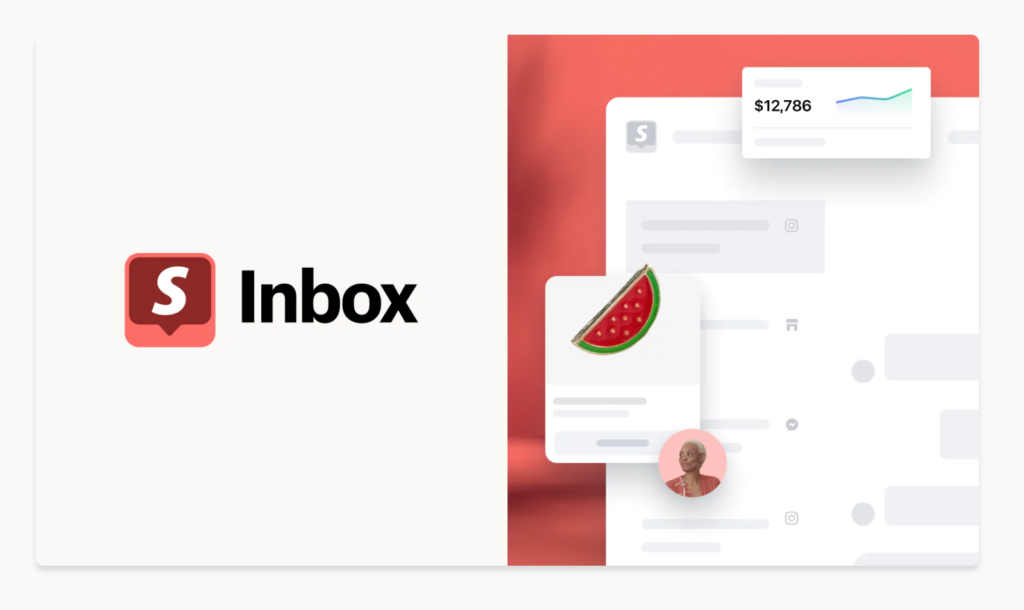 Shopify Inbox is a free messaging and live chat app for Shopify stores.
Live chat is pure power. It's one of those things "that don't scale" [Hello, Paul Graham], but it's extremely powerful, overlooked, underrated, and terribly misused.
Chatting up with customers as soon as they land on your store might be tricky, but you could do it the old-fashioned way: "I am here, if you have questions".
Or you could take it one notch up and "offer" to "help". Cut the bacon the way you want to, but I repeat: Live chat is profitable. More than 70% of Shopify Inbox conversations are with customers "making a purchase decision"
You can certainly use Gorgias for a complete, superlative, and comprehensive customer support and management.
If you are not ready for such a comprehensive eCommerce support solution, Shopify Inbox will tick some boxes.
Customize your Shopify Inbox app — make it on brand for your store from Shopify admin.
Connect social accounts (Meta, Instagram, and more) and deliver customer conversations.
Push out products, photos, videos, and discounts without leaving the chat window. Instant. Just like that.
Let customers find answers for frequently asked questions instantly. No one has to wait.
Identify chats likely to lead to sales (with automatic message classification).
Auto detect customer information before chat begins (and continue the conversation even after customers leave the store).
Shopify Inbox comes with its own metrics and reporting in your dashboard. Let's you know how you perform.
Wondering why bother with Live chat for eCommerce at all?
Read this:
How to Use LiveChat For eCommerce
14 Best Shopify Live Chat Apps (Pros, Cons, and Screenshots)
#6. Google Channel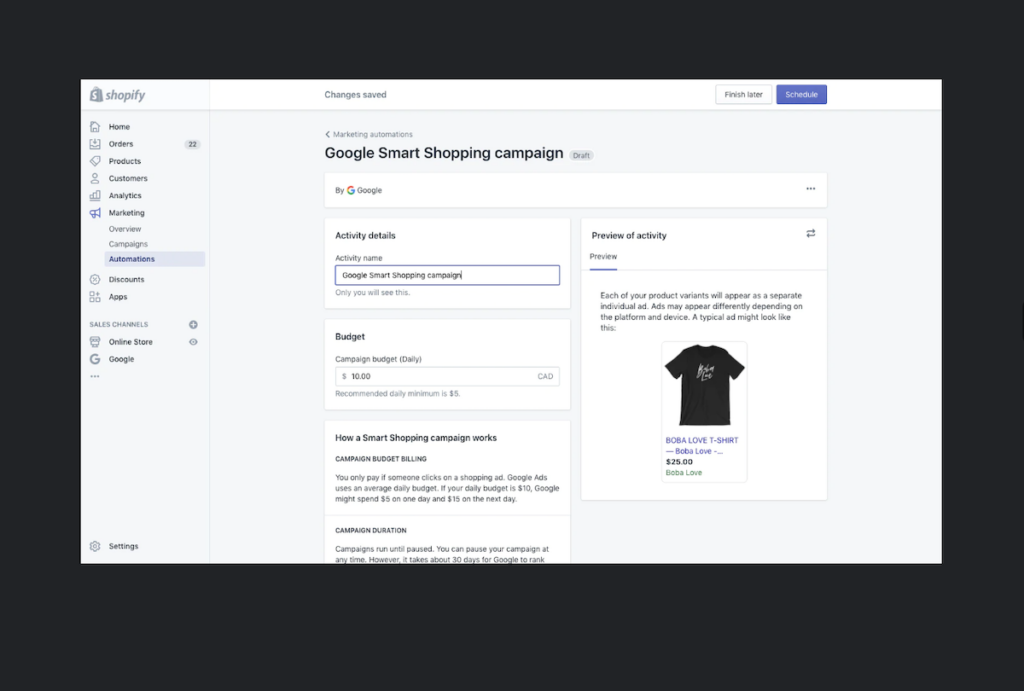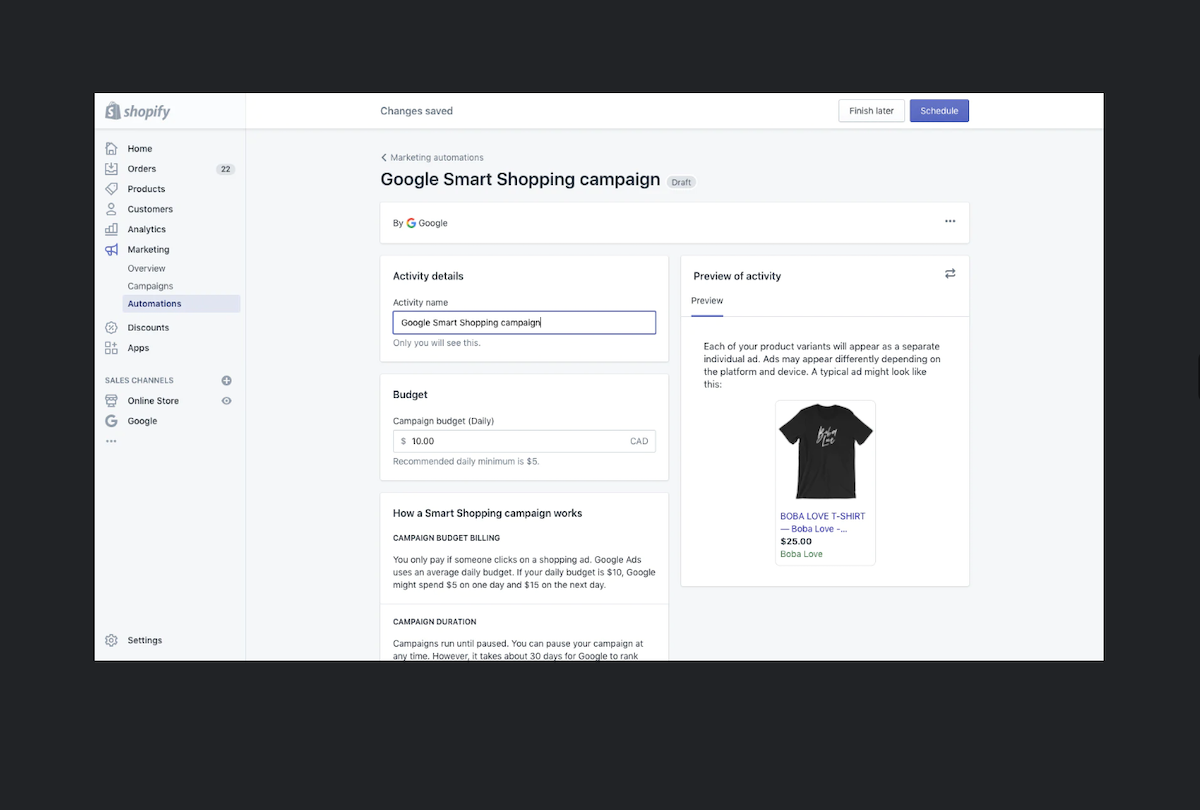 If you ever worked with Google Ads, you'd know that it resembles a maze. It has everything you need, but maybe more than you'd ever need. As an eCommerce brand, you don't have the time to play the "maze games".
That's why, you'd need to simplify how you use Google Ads for eCommerce. Using Google Channel by Shopify.
Google Channel — the Shopify App, that is — allows you to tap into the power of search and allow your customers reach your doors, as they are looking for your products and services. It makes it ridiculously easy to show up on Google, at the right time, just when your customers are looking for you.
You can easily list your products for free across Google: Search, Google Lens, YouTube, and on Google Shopping.
Of course, you can boost your reach with Google Ads (as it was meant to be). Create your campaigns through the Google Merchant Center, set your budgets, create campaigns, and maybe even let Google's smart technology optimize audience reach and campaigns for you.
As a Shopify merchant using Google Channel, you also get to:
Run Performance Max campaigns (paid ads that help you reach shoppers Google channels, including YouTube, Search, and the web) through the Google Merchant Center and promote products.
If you have a branded YouTube Channel, you can sync your products with your channel.
Enable seamless checkout with "Buy on Google" [If you are an eligible merchant]
If you are new to advertising (depending on where you are), Google also lets you earn around $500 in ad credits. Shopify will match your spending on Performance max campaigns up to $500 within the first 60 days as well.
Learn more about Google Channel By Shopify
#7. Buy Button Channel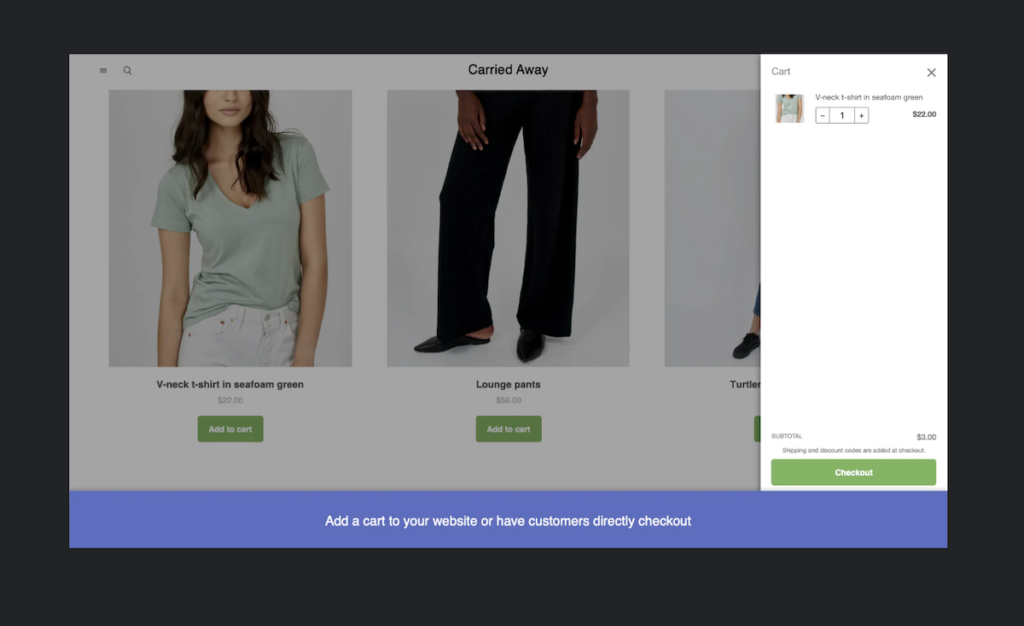 For some brands, content marketing is mainstay. If your eCommerce brand also has other content properties (other blogs, on top of Shopify's blog CMS system) or if you just want to use Shopify to promote your services which are in turn mentioned/promoted on your blog, you'd need to consider the Buy Button Channel by Shopify.
Shopify Buy button also makes sense if you are using some other completely different third-party website builder, a nocode builder, or a site builder without satisfactory eCommerce features.
After you create your products and product collections on Shopify (using Shopify Admin), you can embed the Shopify Buy Button on any other wbesite. Update products and details from inside Shopify (and it's reflected on the Buy button).
The Shopify Buy Button lets shoppers checkout (on the spot) from any other blog or website. It can turn your casual visitors into instant customers. As with most things, you can customize fonts, colors, layouts, and more to match the branding of the website you want the buy button to be displayed on.
Fulfill orders, track sales, and also create fast and easy checkout links to promote products.
Read:
Selling services and have nothing to do with Shopify? Learn How to Create Stripe Links to Sell Services
Or use WPForms to collect payments [On WordPress]
#8. Facebook (Meta) Channel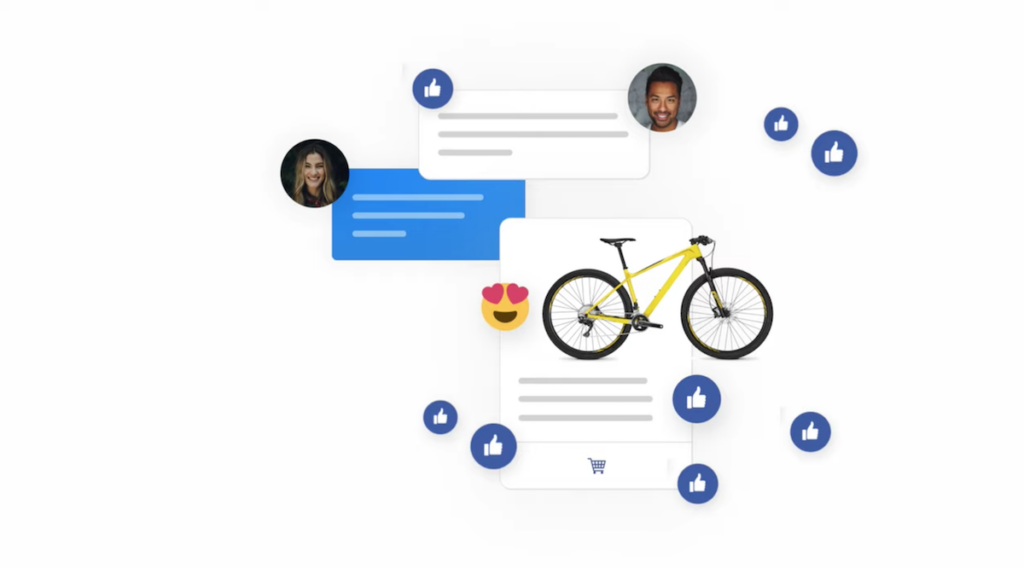 Over these years, I've noticed a distinct hatred for Meta (Facebook). For some reason, many people seem to dislike it.
For eCommerce brands, however, it's still a huge source of traffic (and hence sales and revenue). Goes on to show that
"…you personally don't have to like or love a platform; your focus should be on whether or not that platform is good for business"
Meta has direct eCommerce love going for it: Upload Product Catalogues on Meta (for Dynamic eCommerce Ads on Meta), direct Integrations with Shopify, built-in lead generation campaigns, direct eCommerce campaigns, and more.
This is not to mention the huge list of options for direct advertising (complete with landing pages and sales funnels for eCommerce). Plus, there's Facebook (or Meta) Messenger — which is an mostly untapped opportunity for eCommerce brands.
When we are done with Meta, we also have Instagram, Instagram Stories, Instagram Shopping Ads, Instagram Reels.
Sooner or later, WhatsApp will surface its head as well.
As I see it, there's no missing the bus when it comes to Meta. Take it or leave it.
Facebook (Meta) Channel by Shopify helps you consummate this marriage between your eCommerce brand on Shopify with Meta.
Connect Shopify with Meta (Facebook), Instagram, and others. Sync products for promotion, social eCommerce, and more.
Create Audiences, Target existing audiences that didn't purchase (or just email subscribers), or reach new customers across Facebook and Instagram.
Manage promotions and sales while tracking orders, payments, and even returns with Shopify.
Use Facebook Shops to sell directly
Sell products with Instagram shopping.
See what Meta (Facebook) Channel by Shopify can help you achieve.
Looking for basics, check out How to Use Meta Business Suite [Manage Instagram, Whatsapp, and Facebook or Meta]
Which of these Shopify Apps by Shopify do you plan to use (or those that you already use)? If you use any of these, what do you think about them?
Looking for more apps for Shopify?
Here's a curated list of some stellar apps:
10 Best Social Media Apps For Shopify, by Gorgias
8 Best Shopify Apps for eCommerce, by Drip
Tell me more about your eCommerce journey with Shopify (or otherwise). Reach out to me on Twitter, LinkedIn Personal Account, or LinkedIn Brand Page.